Beauty Product Reviews – Anti-Aging Products Get Reviews Here
Real beauty product reviews from real women.
I don't know about you – but sometimes I could use help choosing the best beauty products and cosmetics.
There are so many to choose from, I'd like to hear some feedback before making a decision.
Which skincare products are worth the money?
Which anti-aging tips really work?
What home remedies are worth trying?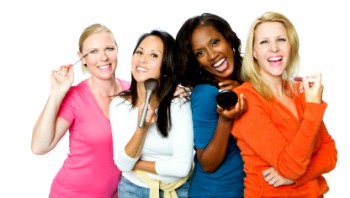 I find it really helpful to hear honest opinions and reviews about the latest anti-aging treatments, beauty products, or cosmetic procedures.
I'm sure you feel the same way. So please share your opinion, experience, or reviews with everyone.
Let's help each other make smart decisions. We'd love to hear what you think. I'll also post my results and reviews with products I've tried.
Beauty Product Reviews
My Retinol Cream Reviews – I've tried a few drugstore and online retinol creams and serums over the years. And here are my results.
Under Eye Lines – I tested Peter Thomas Roth FirmX against Easy Eye Solution Instant Eye Tuck. See which one helps hide under eye lines better.
Hyaluronic Acid Cream – How many hyaluronic acid creams and serums have you tried before you realized that they just don't work as expected?
Dark Eye Circles

– Looking at pictures of myself during childhood, I can't help but notice my dark eye circles before anything else.
Got a Comment?
Your comments are important to us!
What Other Visitors Have Said
Click below to see contributions from other visitors to this page…
Derma roller Not rated yet
I tried a derma roller from on my fore head and crows feet as creams never seem to help me and after 2 weeks ,I defiantly noticed an improvement and people …
Best BB Cream? Not rated yet


by Lynn
(Philadelphia)


I was wondering what everyone thought about BB creams. Which do you think is best for women over 50? Do I need even …
Anti-Wrinkle Patch – New Product Not rated yet
I am in the process of creating a new type of anti wrinkle patch that is an improvement on all of the ones that are available on the market. It's completely …
Eye Serum and Roc Retinol works great. Not rated yet
The area under my eyes started looking looser, a bit puffier, and sort crepe this past year. I just turned 60 yrs old in March.

I was determined not …
Best way to apply the eye tuck serum Not rated yet
Hi All,

I've been playing around with various amounts of the serum and how to apply it.

I found that a pea size works best for me – even though …
Click here to write your own.

Check us out at these locations:
ABZ Newsletter
Sign Up For Special Offers, Updated Pictures, New Product Information, Anti-Aging News, Tips and More…
Source link