January 12, 2022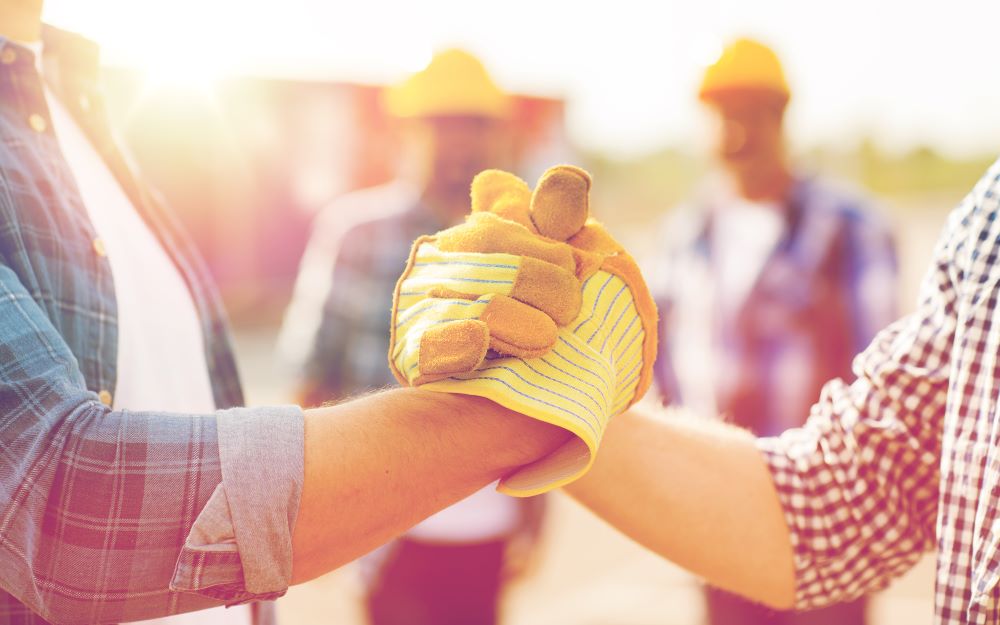 Now more than ever construction is an inherently risky industry. Whereas employees primarily face safety and health risks on the job, contractors and owners must also deal with cost and payment issues, project delays, compliance, and other risks. To make matter worse, the post-pandemic supply chain delays have made necessary materials more difficult to obtain and at a higher price. These liabilities, especially when taken together, can cause a construction project to lose money and increase exposure to legal and regulatory risks. In other words, there are a lot of variables that can throw a seemingly profitable project into the red in no time.
A construction performance audit can help contractors, owners, and other stakeholders understand and mitigate risks, boost performance, facilitate compliance efforts, reduce costs, and improve overall decision making. These audits are an independent, objective analysis of the project. Whether they're required or not – and some states do require them depending on the nature of the project – construction performance audits provide valuable and actionable insights.
In a market with so much uncertainty and razor-thin margins, a performance audit can keep projects in check. To help clients, prospects, and others, Wilson Lewis has provided a summary of the key details below.
What is a Performance Audit?
Each state has separate definitions that may vary slightly from Generally Accepted Government Auditing Standards (GAGAS). Under GAGAS:
"Performance audits provide objective analysis, findings, and conclusions to assist management and those charged with governance and oversight with, among other things, improving program performance and operations, reducing costs, facilitating decision making by parties responsible for overseeing or initiating corrective action, and contributing to public accountability."
There are five types of performance audits, and the objectives of the audit will vary depending on which one is performed.
Effectiveness and Results
Objectives: To measure how well a project or program achieves its goals; focuses on how costs and resources are used to achieve results.
Examples: Assesses how well legislative, regulatory, or organizational goals and objectives are being achieved.
Economy and Efficiency
Objectives: Closely related to Effectiveness and Results
Examples: Assess scheduling, design and planning performance, project management processes, and/or project objectives and plans
Internal Control
Objectives: To provide reasonable assurance of achieving effective and efficient operations, reliable internal control and external reporting, or compliance with laws and regulations, or to determine what caused unsatisfactory project or program performance. .
Examples: Determining whether resources are used in compliance with laws and regulations or whether confidential information is protected
Compliance
Objectives: To assess the extent to which the project or program adheres to relevant laws, regulations, contracts, and grant agreements, or other requirements that could affect resources and costs; requirements can be financial or nonfinancial.
Examples: Audit planning, confirm internal controls, reconcile, sample, and test expenses, validate approvals
Prospective Analyses
Objectives: To provide analysis or conclusions based on assumptions about events that may occur in the future and possible actions in response to potential future events.
Examples: To reach conclusions about current and projected trends and potential future impacts
Benefits of Construction Performance Audits
Construction performance audits of any type give project stakeholders more transparency, access to best practices, and cost control. With larger projects that run into the many millions or billions of dollars, performance audits can serve to foster positive public perception.
In some cases, litigation can be prevented, or exposure reduced. Project owners could also seek to budget labor costs more accurately and evenly or achieve better consistency with policies and procedures. Performance audits can also help projects improve productivity, efficiency, and overall management.
In terms of cost control and savings, performance audits can also help the project owner recoup potentially significant savings if a portion of the project goes under budget. Examples of scenarios that could uncover cost savings include:
More accurate labor needs and benchmarks
Significant change order charges
Duplicate work
Change in scope
Contact Us
As the complexities of managing construction projects continue to increase it is essential to be aware of the variables and cost drivers that can threaten profitability. A construction performance audit is just one tool to help anticipate and manage project risks. If you have questions about the information outlined above or need assistance with a construction accounting or tax need, Wilson Lewis can help. For additional information call us at 770-476-1004 or click here to contact us. We look forward to speaking with you soon.
Source link