Farmers – nature's best friend!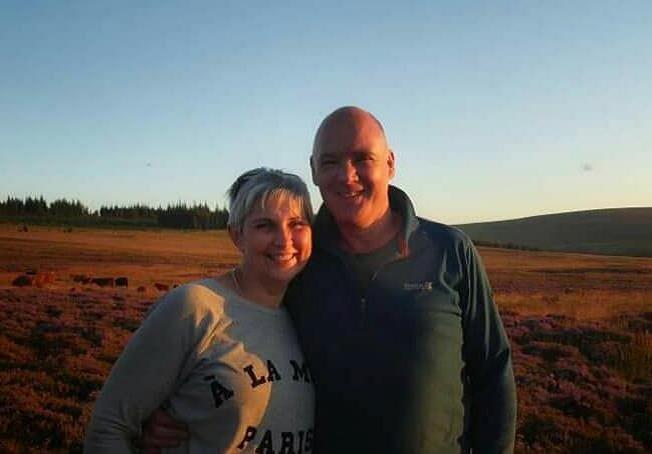 A healthy farming industry is crucial to the Cairngorms National Park, not just for the economy but for our landscapes and wildlife too. The National Park, is a mixture of world renowned habitats, from Caledonian pinewoods to exposed mountain tops. Farming in this area has managed to work with – and for – the natural world around it while still producing the finest quality livestock to the highest of welfare standards.
Continuing our rural workforce theme for August, we have been looking at the work of farmers and crofters in the Park and how the agriculture sector supports nature as well as the local economy.
The Duffus Family at Mains of Auchriachan Farm near Tomintoul are committed to working with nature to enhance and conserve their land. They have worked hard in recent years to improve productivity, ensuring that whatever tweaks and changes they make support nature friendly farming.
Andy and Debbie have a herd of Shorthorn and Highland cattle which are native breeds and can be wintered outdoors. Native breeds are better for wildlife as they will thrive on the rougher and coarser vegetation that is typical on upland farms, creating good habitat for all sorts of flora and fauna. They also retain a commercial cattle herd and have 70 Simmental crosses, along with a flock of 450 sheep.
Crops are grown to feed livestock in the winter and good soil health is their starting point, having invested in soil analysis and correction deficiencies including the application of lime to improve pH and encourage better crop and grass growth. Good soil health also produces plenty of earthworms, a key food for waders, especially lapwings.
Good soil health is something that 2019 Cairngorms Nature Farm Award winner Heather Rae from Ballinluig, near Grantown-on-Spey knows all about. A few years ago she was advised to 'spray off' an entire field to treat some weed species, but being conscious of soil health and the negative impact that blanket spraying could have, she and a neighbour co-operated and invested in a weed wiper so that they could target certain species instead, leaving soil structure largely untouched and allowing natural processes to take place.
Heather has also made a real effort to improve her species rich grasslands and woodland cover on the farm. She has undertaken multiple planting schemes on her holdings, providing a future source of shelter for her farm animals and habitat connectivity.
Similarly, trees are playing a crucial role in the development of Andy and Debbie's farm with a woodland creation scheme well underway there. It all began with the planting of trees and erection of fencing along the banks of the River Conglas to protect the river and banks from pollution and erosion from cattle and farm operations. Since then, things have moved on with more trees planted, providing shelter belts for livestock, providing enhanced habitats for a range of bird species and creating those important wildlife corridors.
Just as important as soil health and trees, is good grazing management – especially for those much loved farmland waders.
When there is little grazing by cattle in an area, the vegetation becomes thick and waders decline but by carefully managing sheep and cattle numbers, the vegetation can be controlled. Waders generally do not like thick, matted grasses – it stops them being able to probe down into the ground for invertebrates. Furthermore, the dung produced by livestock, releases healthy nutrients into the soil – which as these farming families have demonstrated – is an extremely important part of the farming for nature picture.
The other thing these two agricultural enterprises have in common is their contribution to the local economy, with both having diversified into offering holiday accommodation on the farm. Heather converted a run-down cottage which is rented to charities while the Duffus family have diversified the farm income with their luxury glamping pods which offer visitors the most amazing views of a landscape rich in wildlife with lapwings, redshank, oyster catchers, curlew and snipe. A landscape cared for carefully by the Duffus family and their nature friendly farming practices.
Farming and crofting are very much at the heart of the Cairngorms National Park between the high quality produce that ends up on our plates, the key role these businesses play both economically and socially within communities, as well as the benefits to the Park's wildlife and landscapes.