The Chinese Compulsory Certification (CCC or 3C) website has revealed two more flagships are on their way. One of them is a vivo V2145A, probably the vivo X70 Pro+, while the other is NX669J-S by nubia, likely the Red Magic 6S Pro.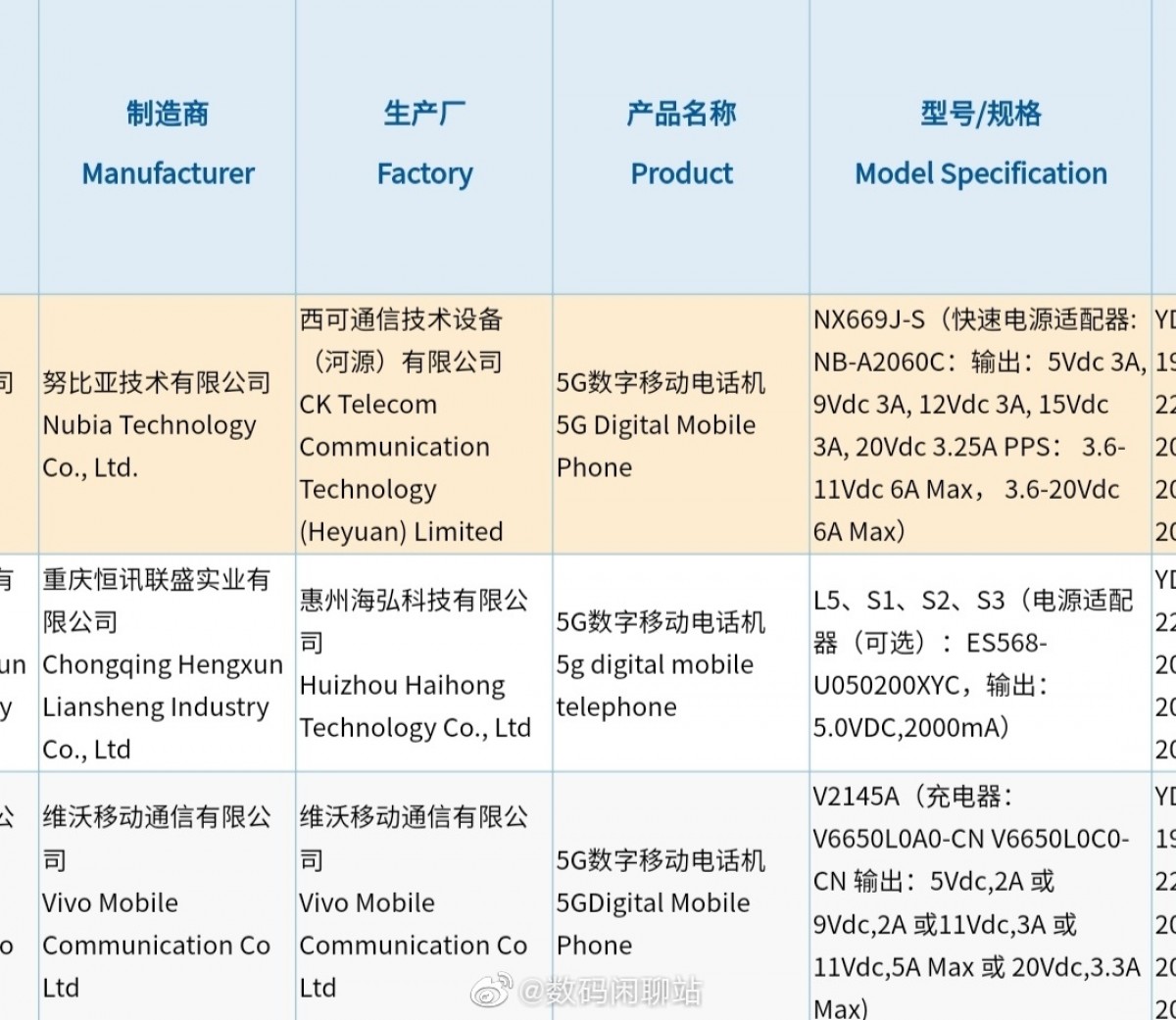 We are pretty confident the new vivo phone is the most premium member of the upcoming X70 lineup since it is certified with 66W – the predecessor X60 Pro+ has just 55W, while the iQOO lineup has already been announced earlier this month.
A similar logic applyies for the Red Magic 6S Pro as well – CCC has certified the phone with 120W charging speeds, which are the same as on the Red Magic 6 Pro. The main upgrade here is going to be the chipset – Snapdragon 888 Plus.
nubia did this two years ago with the Red Magic 3 series and the Red Magic 3S where the sole improvement was the slightly faster chipset.