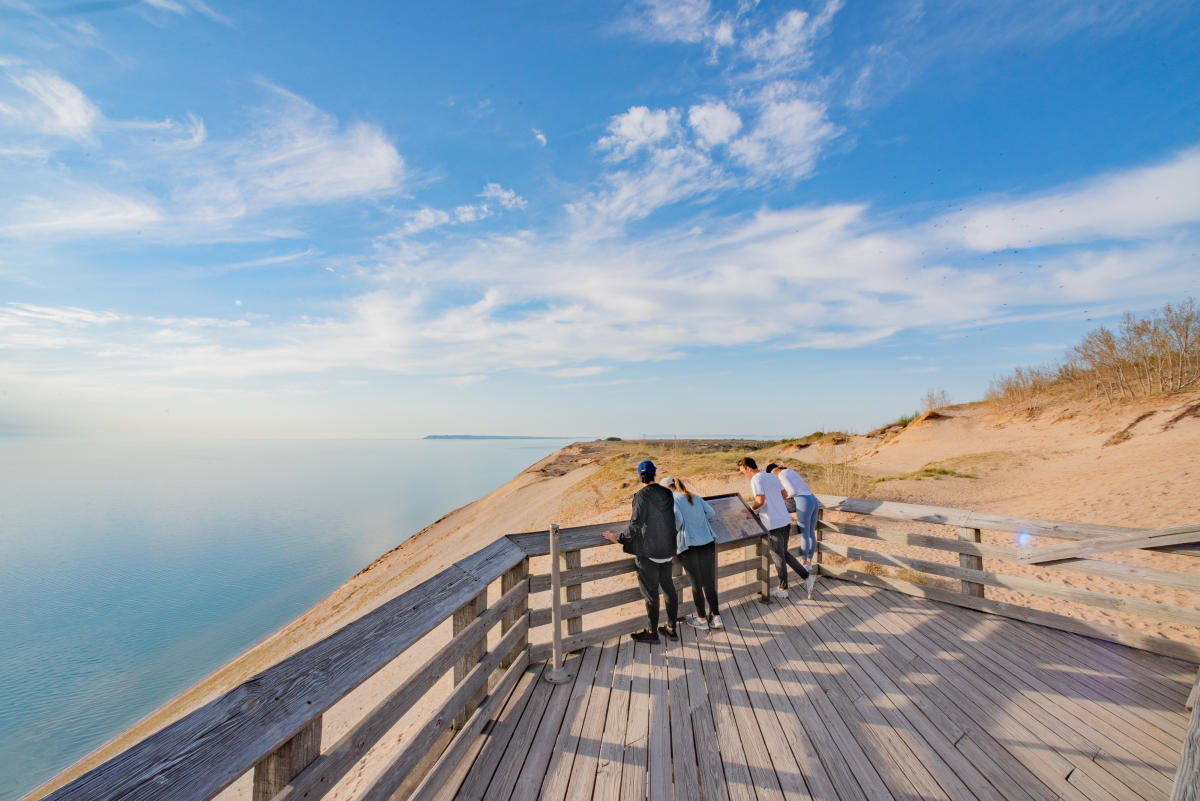 September is almost here and Labor Day weekend is right around the corner. We're sad to say goodbye to summer, so we hold onto it for as long as we can in northern Michigan. This means one more three-day weekend to spend time with your partner, your family or your friends — or all of the above! In Traverse City, you will find plenty of ways to enjoy the holiday. From craft beverages to hikes and live music, there will be lots of memories to help you hold onto to that summer feeling.
Here are five ideas for things to do during your visit.
Go to a Concert
Hey, remember live music shows? Well, they're back around the area! Our local wineries and brewpubs have a wonderful selection of performances on the calendar. Find a show, pick a beverage and sit back with enough leg room to do a little toe tapping.
Go For a Sail
It's hard to beat a few hours spent on the Big Lake, especially when you're the passenger! Traverse City has a variety of sailing options for visitors. For families check out the Inland Seas Education Association and the afternoon Moomer's themed events with Traverse Tall Ship Company. For small groups, friend gatherings and couples check out Wind Dancer Charters, Tall Ship Manitou and the Nauti-Cat Cruises. Afternoon and evening cruises are avaialble.
Visit the Sleeping Bear Dunes National Lakeshore
Whether you're a first timer or a regular, you will never be disappointed with a few hours spent exploring the Sleeping Bear Dunes National Lakeshore. Located in Leelanau and Benzie counties, it's our region's National Park. Relax and take a cruise through the Pierce Stocking Scenic Drive, climb a few hils and take in the scenic overlooks at Empire Bluff or Pyramid Point trails or hike on one of the more challenging trails including Sleeping Bear Point and Alligator Hill. Not sure where to start? A visit to the Philip A. Hart Visitor Center will give you plenty of ideas.
Learn a Little History
Reminders of the past are around every corner in northern Michigan. For maritime history and cool photo spots, check out our lighthouses and shipwrecks. Take a step back in time and explore the historic buildings in our downtown areas and the Village at Grand Traverse Commons. Culture and history buffs will find plenty of resources to learn about our Native American ancestors at museums and by viewing one of our murals in the Clinch Park Tunnel.
Enjoy a Local Craft Beverage
Wine. Beer. Cider. Spirits. Choose your own beverage adventure, but please choose responsibly. For wine lovers, the Traverse Wine Coast is the place to start sipping. Chardonnay, Pinot Grigio, Riesling, Pinot Noir, and even specialty wine drinks are offered around the region. If beer is your game you'll find no shortage of breweries to get #hoppyinTC. And for those who are into hard cider, there's a great selection of cider houses scattered around the area — some with mead options, too. And lastly, if something a little stronger is your preference you'll find a diverse selection of distilleries where you can try whiskeys, vodkas, gins and plenty of cherry flavored cocktails.