Niagara Falls to be Illuminated in Honour of Historic Gold Medal Win by the Canadian Women's Olympic Soccer Team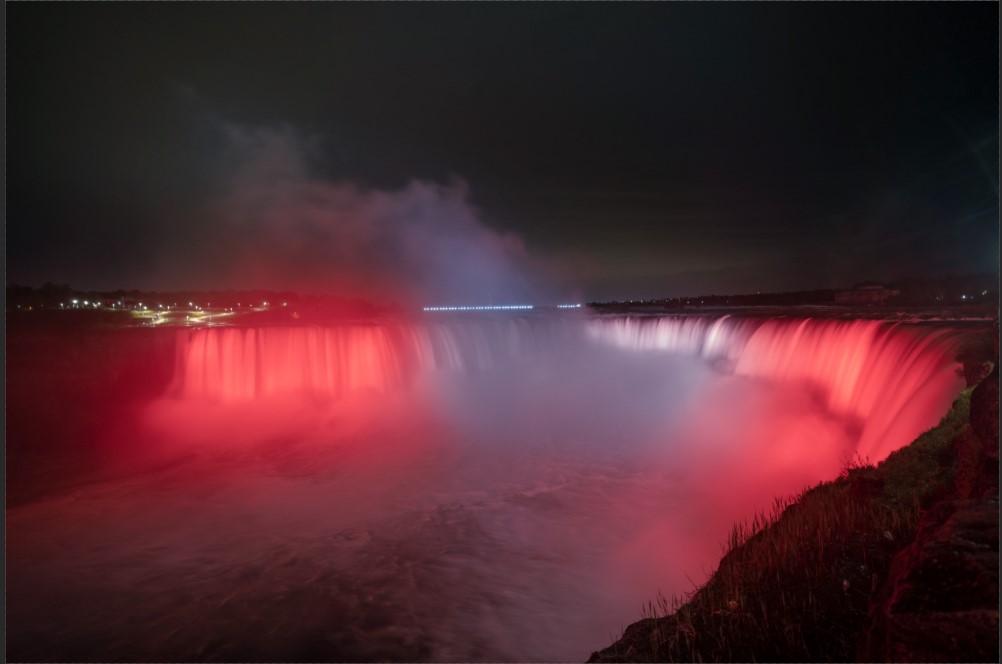 Reading Time: < 1 minute
For Immediate Release
August 6, 2021
Niagara Falls, ON – The Niagara Falls Illumination Board will be illuminating both the Canadian Horseshoe and American Falls, alternating between red, white and gold tonight from 9:30 to 10 p.m. in recognition of Canada's gold medal-winning women's soccer team.
After winning bronze at the 2012 London Games and again in 2016 in Rio, the Canadians achieved a thrilling victory over Sweden to secure their gold medal in Tokyo, the first Olympic gold medal in women's soccer ever achieved by Team Canada.
The Falls will be illuminated in an alternating pattern, changing every five minutes between red and white, followed by bright gold, from 9:30 to 10 p.m. this evening. The illumination is also an opportunity to celebrate and recognize the achievements of Canada's entire Olympic team at the 2020 Games in Tokyo.
Links:
Illumination photo is available here.
All special illumination requests are reviewed and approved by the Niagara Falls Illumination Board, which has financed and operated the "illumination of Niagara Falls" since 1925. The Niagara Falls Illumination Board is made up of representatives from the City of Niagara Falls Ontario, City of Niagara Falls, New York, Ontario Power Generation Inc., New York Power Authority, New York State Office of Parks, Recreation and Historic Preservation and The Niagara Parks Commission. It is the Illumination Board's responsibility and mandate to finance and maintain the nightly illumination of both the Horseshoe and American Falls.
For more information please visit www.niagaraparks.com or contact:
Katy Wassenaar
Manager, Public Affairs
The Niagara Parks Commission
289-668-1548