Clifton Hill's Most Viewed TikTok Videos!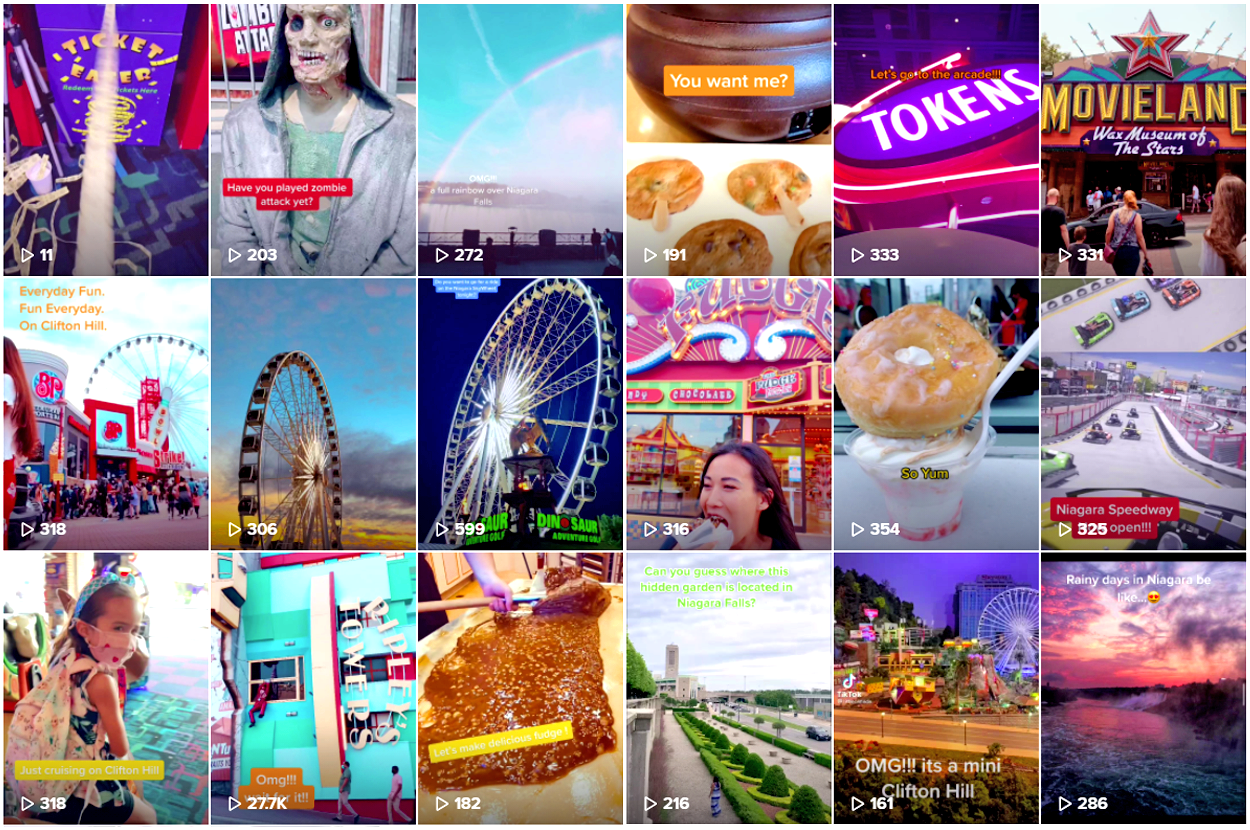 Reading Time: < 1 minute
TikTok is a cultural phenomenon taking the 2020's by storm! As one of the most amusing social media platforms, it does it part by staving off boredom and keeping people entertained for hours on end. The pace at which TikToks culture moves is blinding, with so many trends to keep on top of!
There are countless videos on all topics including our popular destination of Niagara Falls with many covering Clifton Hill and our amazing individual venues. We jumped on the trend fairly early and have populated our Clifton Hill TikTok channel with many remarkable videos…but which ones are people enjoying the most?
These are the top 5 viral videos on our officialTikTok page today:
---
Niagara Speedway Helmet Sanitizing Machine! – 115.3K Views!
So fresh so clean our Niagara speedway helmet sanitizing clean flow machine
---
Move That Donut!!! – 86.3k Views!
DO NUT know why but it's happy national donut day!!
---
Ripley's Museum Climber – 27.7K Views!
Oh the Adventures, have you been to Clifton Hill yet?
---
Strange Weather Things in Niagara Falls – 2.1k Views!
What's Happening to the Mist?
---
Dog Meetup on Clifton Hill – 1.5k Views
Good meeting today everyone.