Posted on 05 August, 2021 in Culture, Tours, Kakadu, Arnhem Land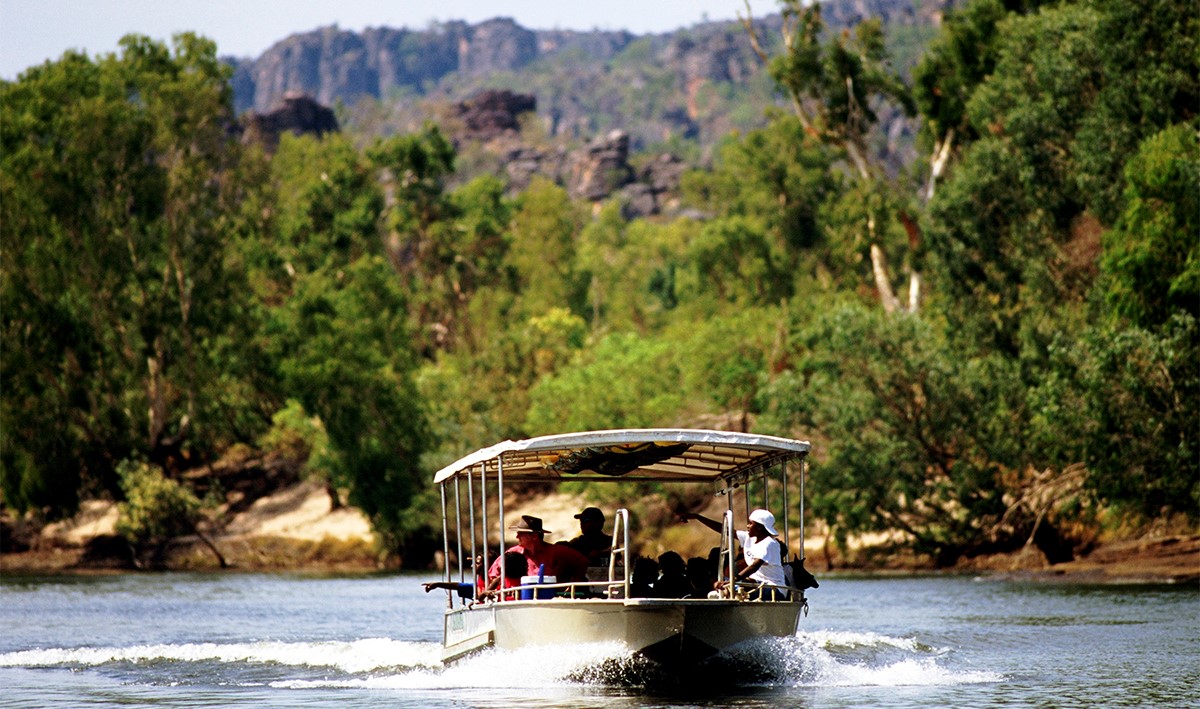 ---
Seeing and experiencing nature from the water is inherently different from experiencing it by land. You can become completely immersed in your surroundings. Time seems to standstill. The sounds are clear, the colours are more vibrant, and the eye becomes sharper…
Located 45 minute from Jabiru, near Ubirr, the Guluyambi Cultural Cruise offers an almost 2hr leisurely boat journey along the meandering East Alligator River, which separates Kakadu National Park from Arnhem Land. Led by an experienced local Aboriginal guide, you will gain insight into the plants and animals of this river system while learning the history and cultural significance of the ancient landscape.
With four departures a day, this cruise allows guests to experience the infamous Cahills Crossing, where the ever-present "Saltie" lay waiting patiently on the banks. You will head upstream past lush riverbanks and witness the shifting landscape of Kakadu as the scenery opens up to the rocky outcrops of western Arnhem Land.
As well as giving a unique insight into local Aboriginal mythology, your guide will educate you on the many traditional uses of native plants and animals. This region is abundant with wildlife with, more than one-third of Australia's bird species sighted here.
Towards the end of the cruise, you have the opportunity to step ashore in Arnhem Land and learn ancient hunting techniques and traditional bush survival skills, which are still currently used.
---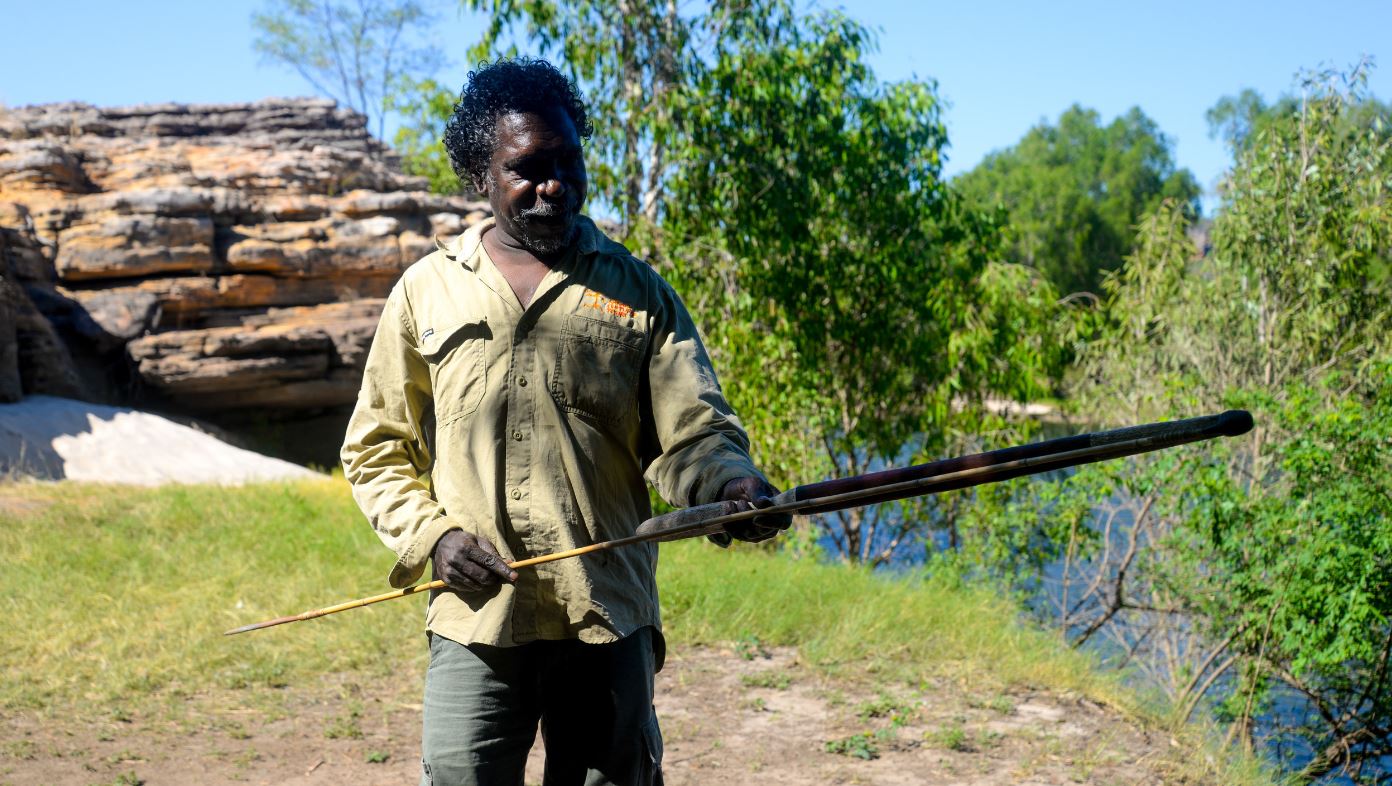 ---
100% owned and operated by traditional owners, this small personalised cruise encompasses the beauty of one of the richest biological regions in Australia.
The Guluyambi cultural cruise offers a remarkable insight into the Indigenous culture within the fascinating natural environment of an unspoilt landscape.
In 2021 Venture North offers this cruise as a part of their 5 Day Kakadu, Arnhem Land and Cobourg Peninsula Tour. We can also incorporate the cruise into one of our tailored Private Charters.
If you are exploring Kakadu yourself and wish to include this in your own self-drive Kakadu tour, the cruise operates daily between 1st May – 30th Nov at 9 am, 11 am, 1 pm and 3 pm from the Upstream Boat Ramp (East Alligator River) and can booked through Kakadu Cultural Tours on 1800 525 238.