The Edmonton Elks and Canadian Football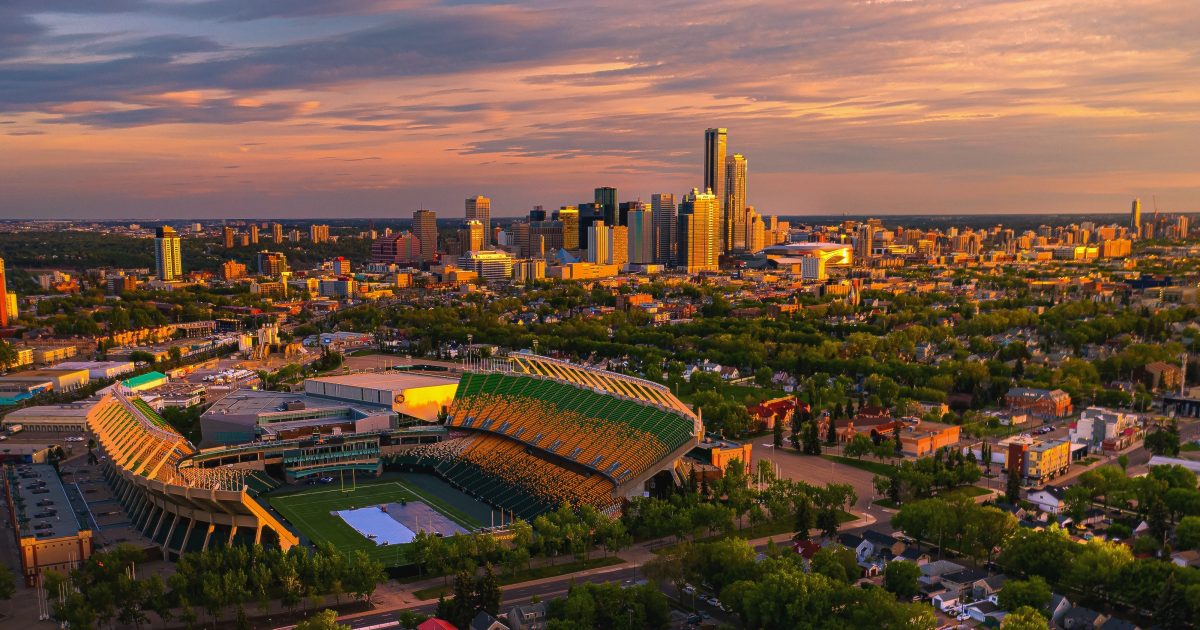 Getting to The Brick Field at Commonwealth Stadium is an easy experience if you plan ahead.
Walking /Biking
A mixed-use pathway for cyclists and walkers follows the Capital Line LRT north/south allowing for easy access from downtown. Bike racks are available at Gates 2, 6, 9, and 13.
Driving
There is no parking on-site during CFL games so taking public transit is highly recommended. The Green and Gold has partnered with Edmonton EXPO Centre for $15 parking at select parking lots (debit or credit only). Once there, it's just one LRT stop to the stadium – one free stop with the Edmonton Elks free Ticket Ride program. A drop-off zone during games is available on 112 Avenue from 95 Street to Stadium Road.
Transit
Take Edmonton's Light Rail Transit (LRT) service to the aptly named Stadium station or Bus route 125 from nearby major transit stops. Edmonton Transit also offers Park and Ride service from 6 locations around the city.
Note: the City of Edmonton strongly encourages fans to use one of our Park & Ride locations to get to/from Commonwealth Stadium on August 7 and 14, due to less frequent LRT service. Improved LRT frequency is expected to resume in September.
Persons with Disabilities
Commonwealth Stadium has limited accessible parking, available on a first-come, first-served basis. DATS service is welcome. Gates 2, 6 and 11 are wheelchair accessible. An elevator at Gate 11 is also available. Covered spectator spaces are available for wheelchair users; an attendant and two-family covered spaces are available as well. Tickets must be purchased for these seating areas. Accessible washrooms and family change rooms are also available.