IRONMAN 70.3 Returns to Northern Michigan
In the months leading up to my first IRONMAN 70.3 — northern Michigan's first IRONMAN event, held in Traverse City in 2019 — I realized a couple of things especially boosted my confidence about tackling what would be my most ambitious endurance race to date: meeting up with fellow athletes-in-training for workouts and familiarizing myself with the race courses, particularly the 56-mile bike course. The longest ride of my training was on the actual bike course, and just one (long) day of getting the feel for the hills and curves and long stretches truly made a huge difference for me, physically and perhaps more importantly, mentally.
With IRONMAN 70.3 Michigan soon making its return to northern Michigan after a year hiatus due to the pandemic — the Sept. 12 event has a new location this year, in the beautiful coastal town of Frankfort, on Lake Michigan — athletes are in the thick of training. Based on the social media race forums I've remained a part of for this event, many of us are exploring the courses, particularly for the bike and run portions of the race, during summer trips to the area or as locals who live nearby.
Of course, not everyone is able to make it to Benzie County, where the race is taking place, until race weekend — these athletes will be training in their own cities. But if you happen to have the opportunity to swim, cycle, or run in the area prior to Sept. 12, here are a few ideas to help boost your confidence and prepare you for your best race.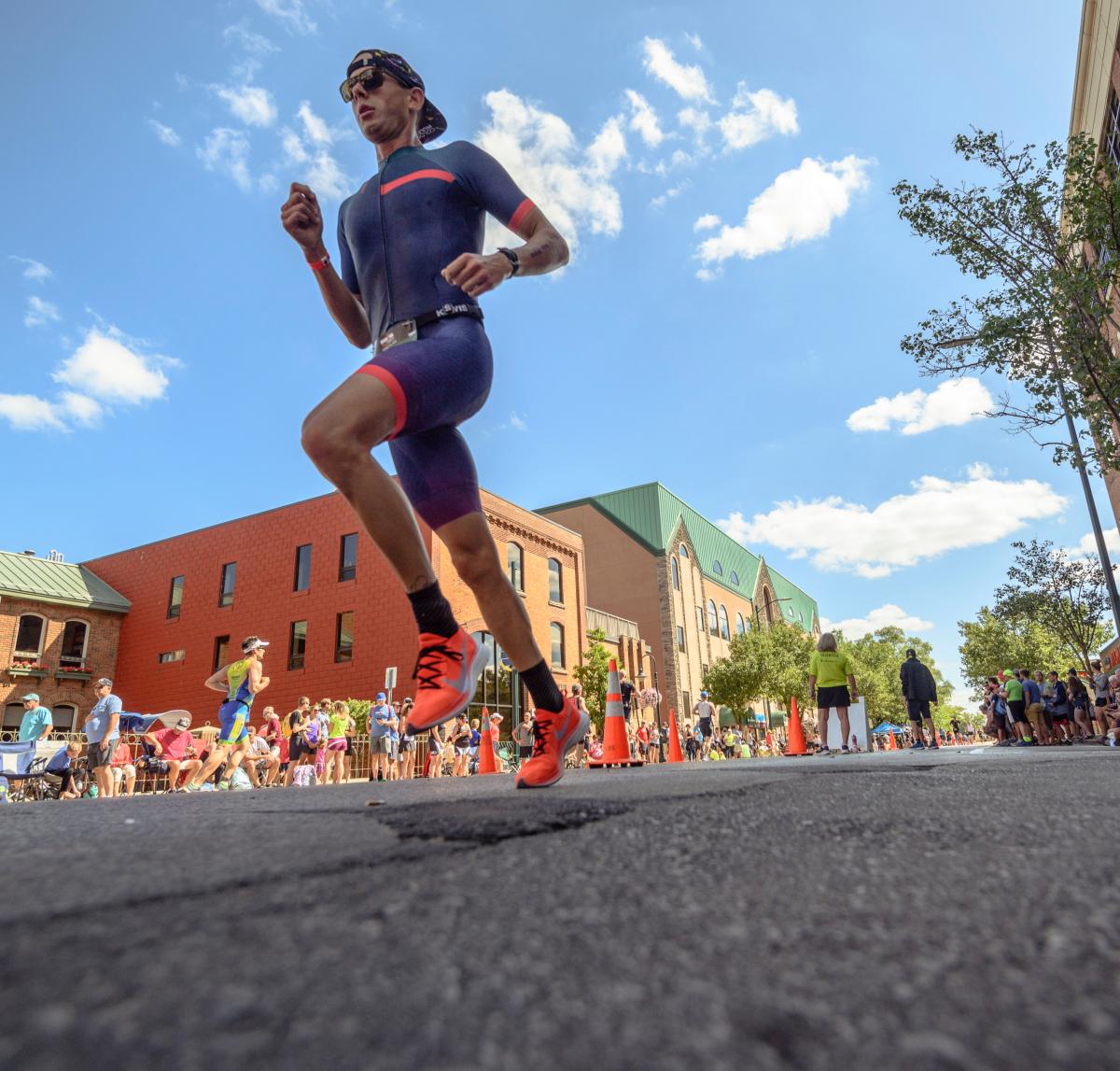 Check out the race courses
Detailed maps of the swim, bike, and run courses are available online; both the 56-mile bike and 13.1-mile run courses are described as "rolling" by IRONMAN race organizers. The 1.2-mile swim starts in Lake Michigan (the Frankfort Harbor) and ends in Betsie Bay.
Some athletes are doing at least one or more of their training workouts on these courses. Looking to join others doing this? You can find training partners in this IRONMAN 70.3 Michigan Facebook group.
Explore the surrounding areas
When I checked in with several of my fellow northern Michigan IRONMAN friends about their go-to run, ride, and swim spots, I noticed a theme: they got out to Benzie County for some miles, but also found similar terrain in their neck of the woods for many of their workouts.
"I rode Frankfort last week and it was lovely — way fewer climbs than [IRONMAN 70.3] Traverse City by far, but with all the scenery you would want from northern Michigan," my friend Yvonne shared, adding that as an Antrim County resident, she is a big fan of riding M-88 with routes to Bellaire for flat miles or to Mancelona for hills.
"It is the same area as Schuss Mountain, so there are definitely some elevation gains," she says. "I leave from the elementary school and ride through Alden on Rapid City Road."
For swim workouts, Yvonne is in the pool much of the time, but likes her open-water workouts to be in East Bay from East Bay Park in Traverse City or in Elk Lake from Whitewater Township Park near Elk Rapids. For her runs, she'll hop on Traverse City's TART Trail, which is close to her workplace, and make sure to sign up for a few local races, including Benzie County's Crystal Lake Team Marathon Aug. 14. "I like a few good races to help keep my training on target."
Northern Michigan triathlete and coach Rebecca Venticinque (she helped me get to the finish line of my 70.3) is participating in this year's event and also training a group of athletes through the coaching business she owns — Tri Again Fitness — with her husband Tony. Along with tackling the Benzie County bike course, they also are getting out on country roads just outside of Traverse City and in Leelanau County. "We've also been doing lots of [Old Mission] Peninsula rides just for saddle time," she says.
For training runs, Wayne Hill in Traverse City provides the perfectly painful setting for hill repeats — this near-downtown neighborhood hill also is good for steep cycling training, she adds. On the east side of TC, the Vasa 25K loop is good for off-road running and training, while Long Lake on the city's west side is a great spot for swim training.
—
IRONMAN 70.3 Michigan is set for Sunday, Sept. 12 in Frankfort, located about an hour from Traverse City. Learn more about the event ironman.com/im703-michigan