Top 9 Essential Photographic Accessories For Every Creative
From lights to straps, from bags to obscure creative gadgets, the number of photographic accessories out there is w-i-l-d. We've put together this selection of the Top 9 Essential Photographic Accessories to make it just a little bit easier the next time you're trying to add some new gear to your kit bag.
Get this hardcore water-resistant memory card case
Every visual professional understands that there are few things more important than keeping their flash storage protected. Come rain or shine, this tough, water-resistant polycarbonate case with its custom-fit molded rubber interior will ensure your SD cards are safe from harm. Now that's an upgrade from just letting them rattle around loose in a random pocket of your camera bag!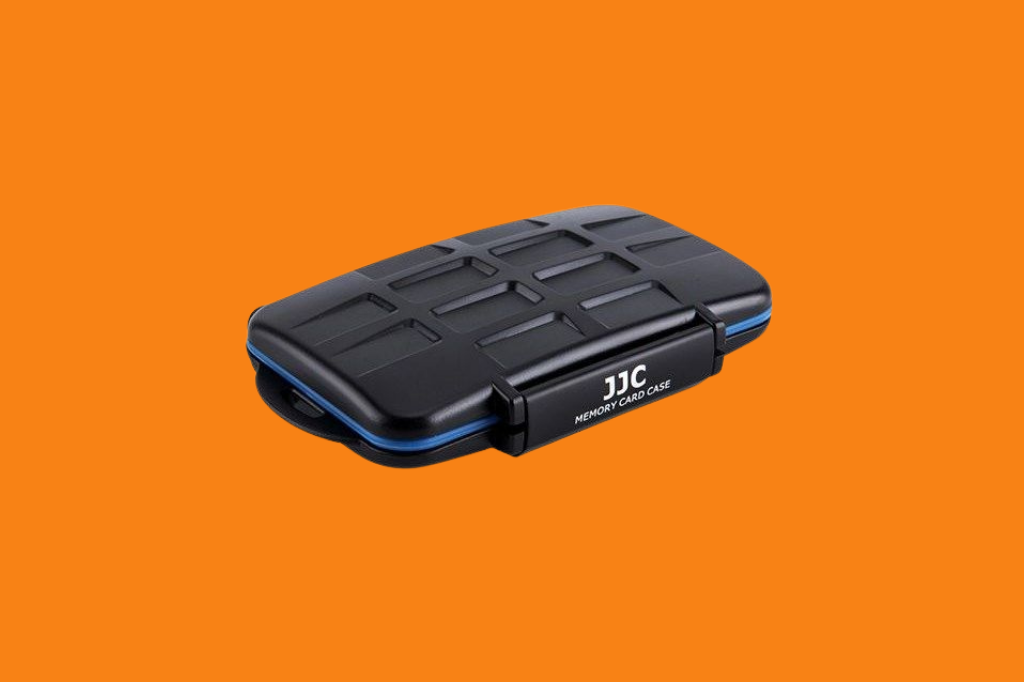 Get the JJC MC-ST16 Water Resistant Memory Card Case For SD & microSD Cards for R280.
The luxurious camera cleaning kit your creative companion deserves
It's true: photography is ALL about the glass, aka your lens! Obviously, we look after the bodies of our lenses by handling and storing them with care, but what about maintaining the outer glass elements? Enter the lens cleaning kit, one of our most essential photographic accessories! We're especially fond of this stunning one from legendary brand Zeiss, which contains all the professional-grade tools you will need to keep your lens and filters free from fingerprints, grains of sand, dust, dirt, and scratches.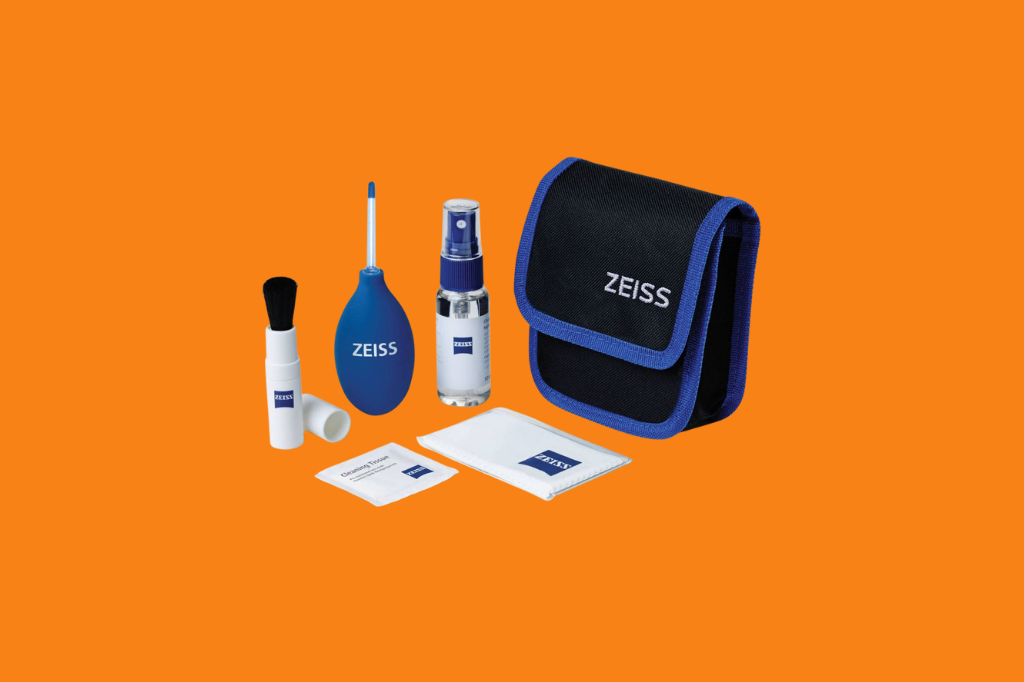 Keep your glass in tip-top condition with the Zeiss Lens Cleaning Kit for R520.
Everything you need to create, stored securely in one dynamic backpack
On-the-go creatives need a sturdy, practical storage solution to keep their gear on them at all times. This high-capacity backpack from Lowepro delivers that exact functionality, allowing you to not only securely store your camera gear in one place, but also throw in everything you need for getting your post-production done on the run. It is so well-designed, in fact, that it can store a DSLR mounted with a 300mm lens, 4-6 additional lenses, a flash or a compact drone, plus a 15″ laptop, 10″ tablet and mid-size tripod.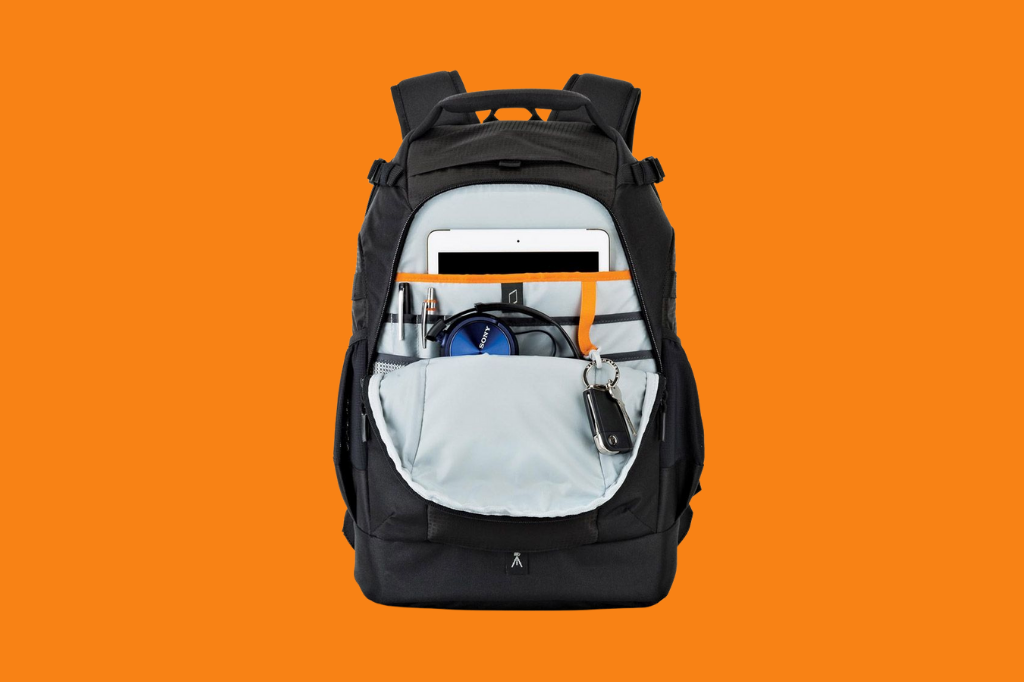 Get the Lowepro Flipside 400 AW II Backpack and bring your creativity with you everywhere for R3 570.
Shoot in the worst weather with this innovative gadget
No sun? No problem! With OP/TECH USA's Rainsleeve, the most avid outdoor photographers among us can still get out there and get the shot, in a rain-, sand- or even snowstorm. The Rainsleeve covers both the camera and lens, with a nifty eyepiece opening that adapts to the shape of the viewfinder, allowing you to compose your images as you usually would.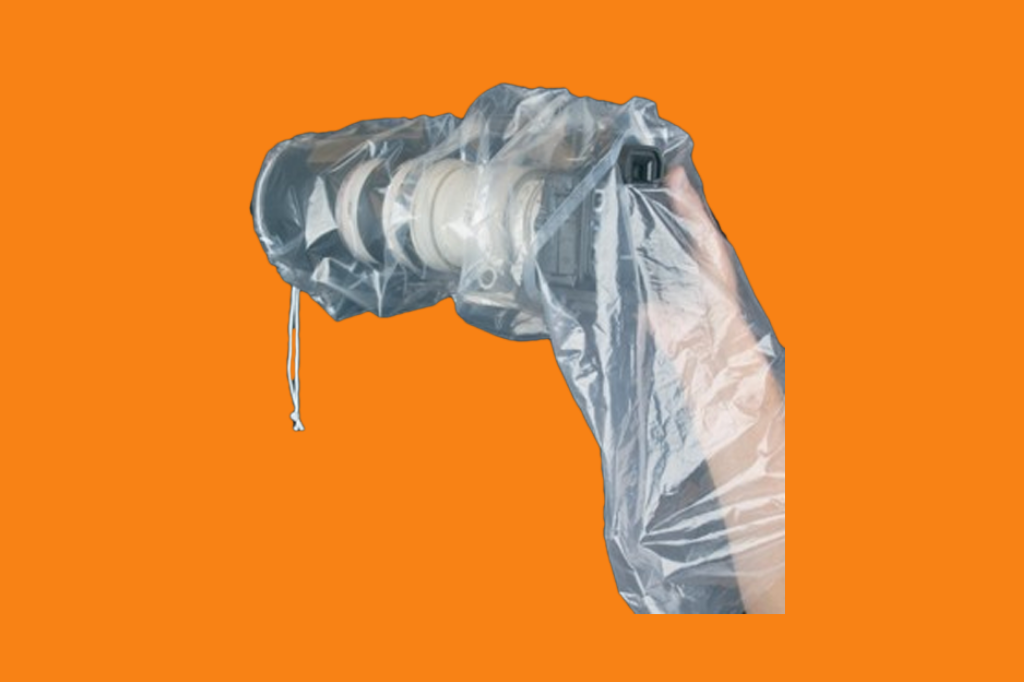 Get a two-pack of the OP/TECH USA Rainsleeve and protect your gear in any conditions for R250.
Get your media onto your machine in minutes with this high-speed card reader
Is there anything more frustrating than dumping your media onto your editing machine through a slow and clunky card reader? With this compact, portable, and blisteringly fast reader from Lexar, you can transfer RAW 4K video files at up to 10Gb/s. As Tom Cruise put it in Top Gun, "I feel the need, the need for speed!"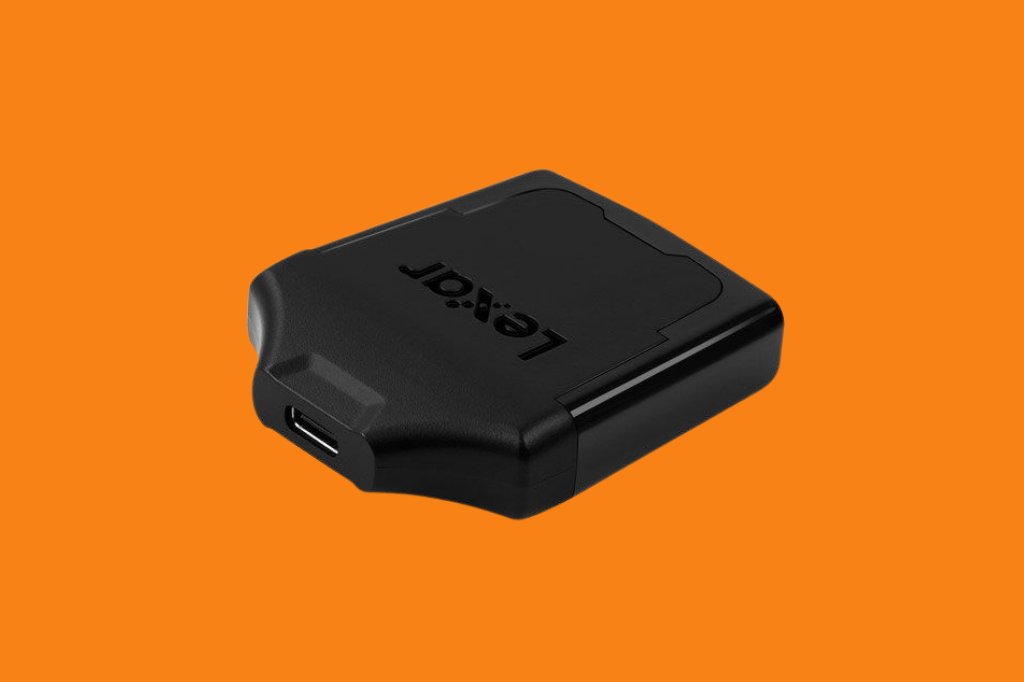 Ramp up your workflow to the next level with the Lexar CFexpress USB 3.1 Card Reader for R1 170.
Achieve picture-perfect portraits, even under the midday sun
Hey, aspiring natural light photographers! Listen up. We know you love working with the sun, but sometimes he just doesn't want to cooperate with you. If you want to shoot properly exposed portraits outdoors in harsh lighting, you have got to add a reflector to your kit. This will let you bounce the light to fill any unpleasant shadows falling on your subject.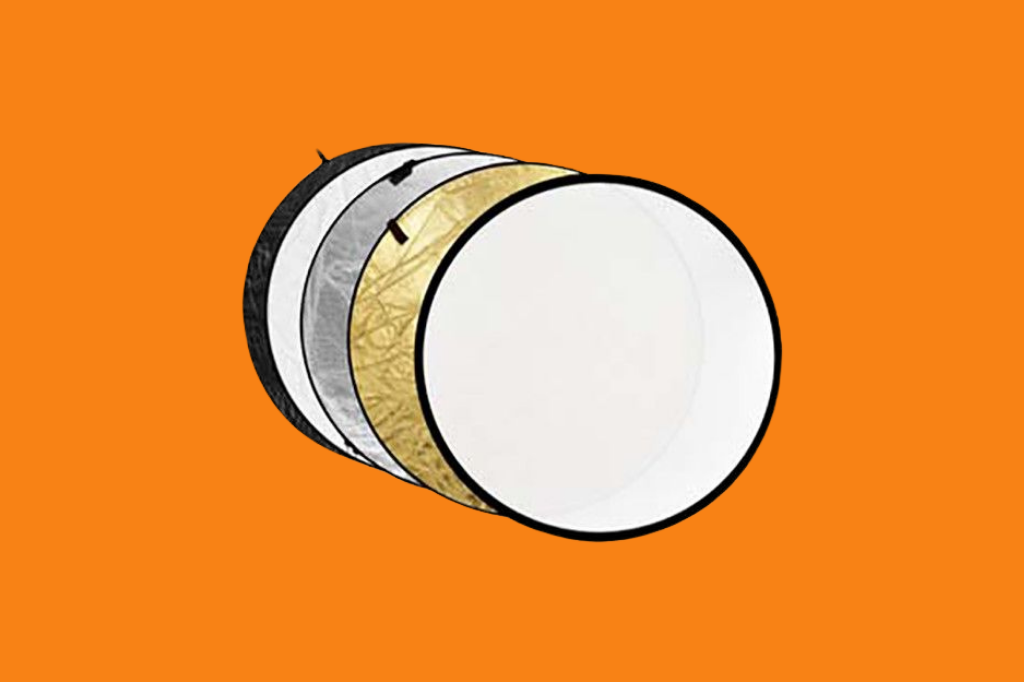 Get delightfully diffused and fantastically filled lighting with the 60cm Godox 5-in-1 Collapsible Reflector for R340.
The functional camera strap we've all been dreaming of
It's 2021 — we don't have time for an unsightly and impractical camera strap. Luckily, this essential strap from Peak Design is neither of those things. Comfortable and versatile, it can be used as a sling, shoulder, or neck strap for your camera, and its one-of-a-kind anchor system enables rapid switches from strap to tripod. It is certainly one of our most essential photographic accessories!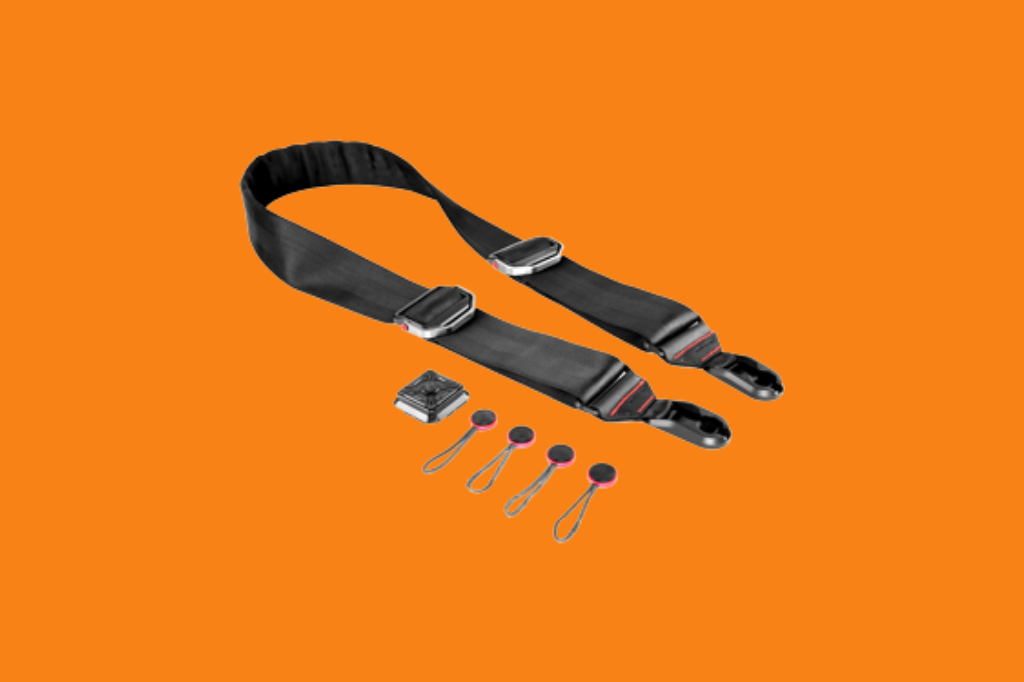 Be aesthetic and comfy for R1 180 with the Peak Design Slide Camera Strap.
Create crazy content with this wacky photographic accessory
Looking for a way to differentiate your landscape, architectural, or street photography from everything else that's out there? Look no further than this clear, transparent, solid glass ball from Rollei. It allows you to photograph inverted mirror images that are sharp and crystal clear in a 180-degree sphere view, without any airlock or bubbles.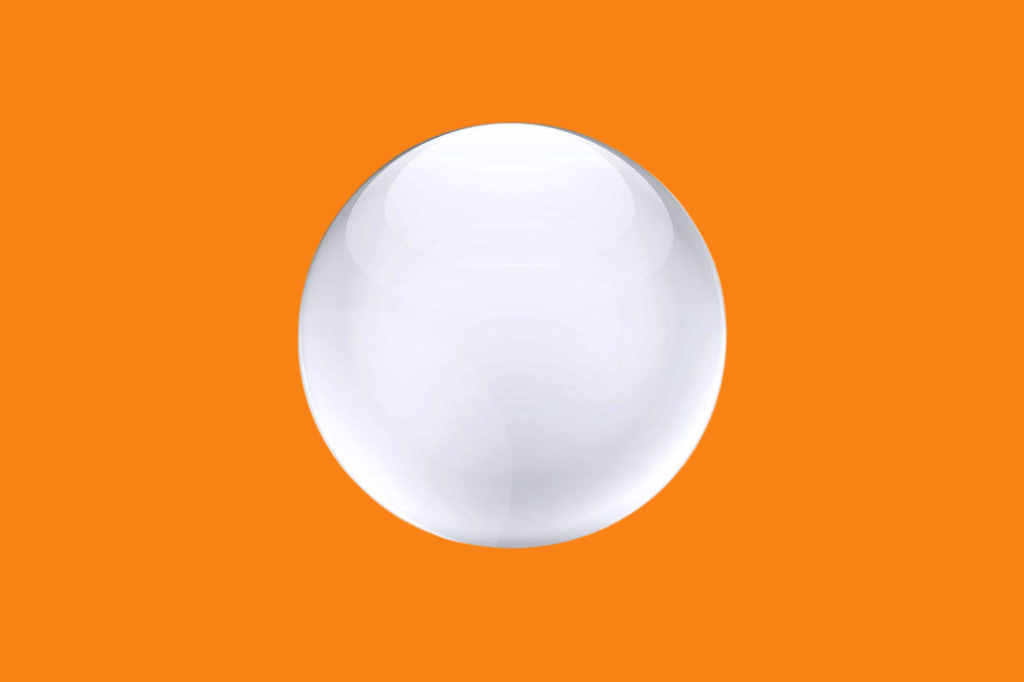 Make work that stands out with the Rollei 110mm Solid Glass Lens Ball for Mirrorless and DSLR Photography for R1 050.
Vlog your best life with this all-in-one kit for content creators
Newsflash: you don't need a professional camera to start creating content! This vlogging kit from Rotolight mounts your smartphone on a versatile tripod/handheld rig next to a battery-powered ring light. There's even space for you to mount a microphone to get that crispy, pro-quality audio.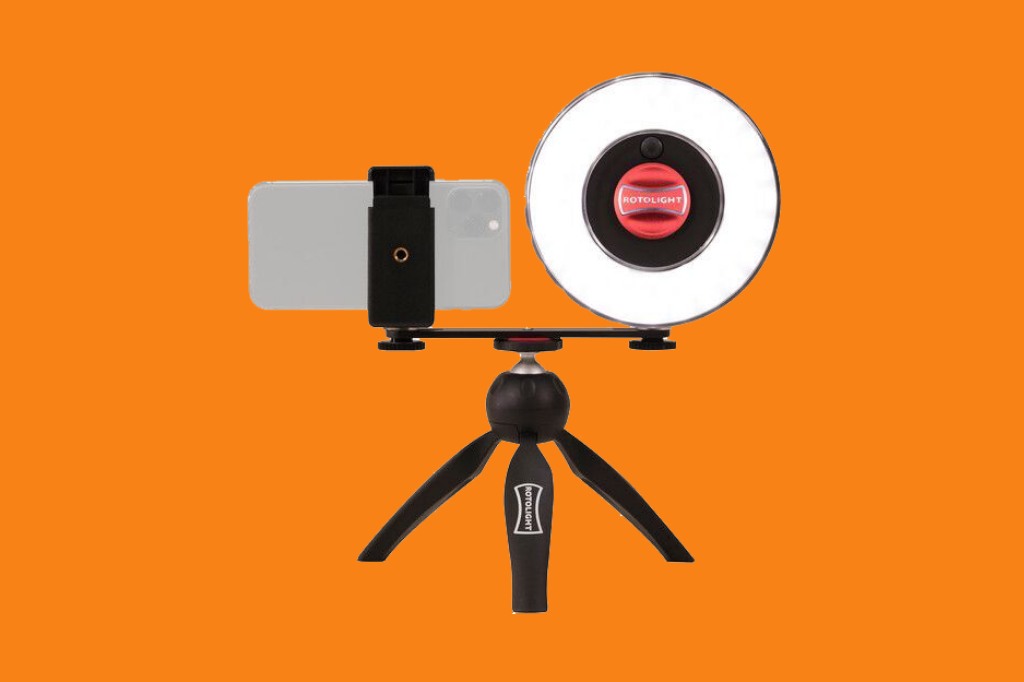 Vlog like a pro, wherever you go, with the Rotolight Ultimate Vlogging Kit for R1 795.
Another essential accessory you should absolutely consider adding to your kit bag is a rugged, high-speed hard drive or SSD. Professional photographer and cinematographer Sean Viljoen highly recommends the G-Tech Armor ATD External Hard Drive. Check out his full review here.