The concert venues were empty. The nightclubs were painfully silent. Even the buskers kept away for the downtown streets where they played for tips. Now, we are on the backside of the pandemic, and music is starting to once again to fill the air of Traverse City.
Yes, the main concerts at the National Cherry Festival were still cancelled, but the Festival Music Stage still hosted local bands at the Open Space. Other locations may have shortened seasons or more room to space out the audience. But the music is back. The sweet sounds of music that ranges from country, to jazz, to contemporary, to classical will put smiles on the faces of crowds hungry for their favorite tunes. And August will bring a return to bigger concert performances from well-known artists at the Interlochen Center for the Arts.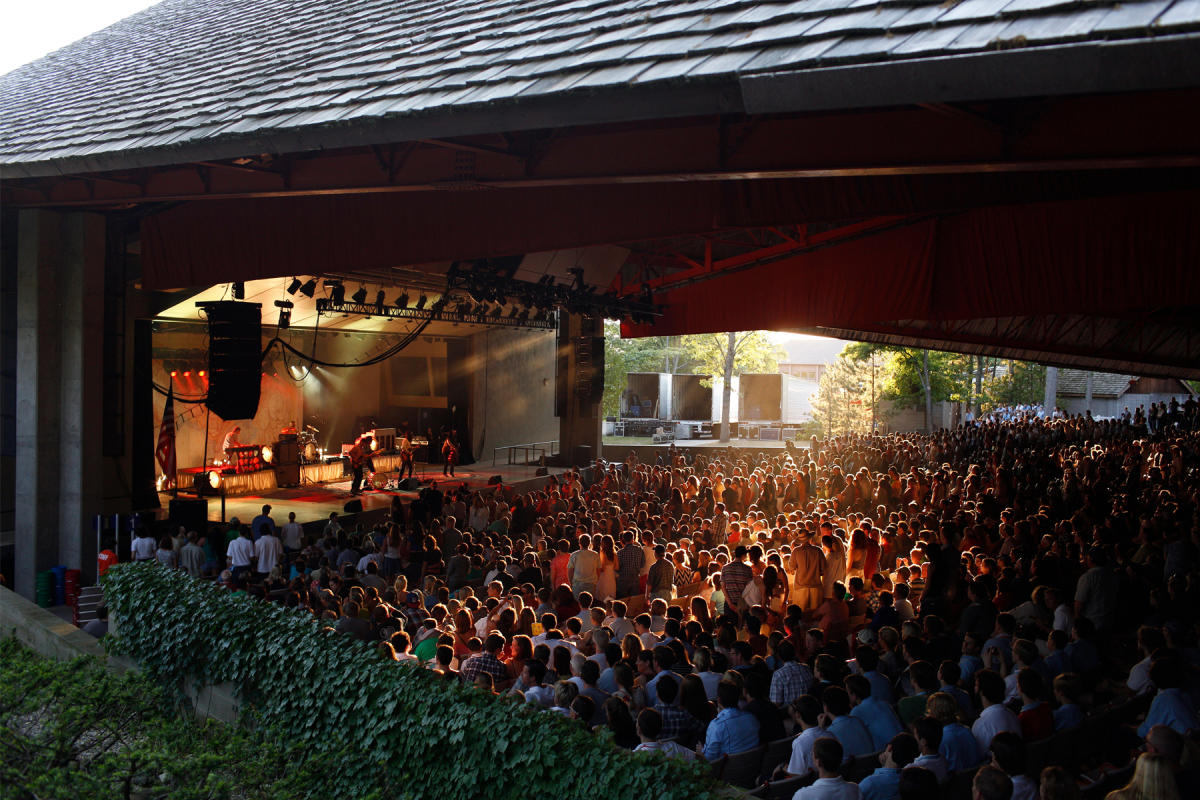 There is an excitement, not only for concert-goes, but for concert hosts. "It's a very positive addition for our guests," says Liz Berger, of Chateau Chantal, that hosts the Jeff Haas Trio starting in July. "They get to relax and enjoy the view while they listen to the music and sip a glass of wine."
Grand Traverse Pavilions will restart their Concerts on the Lawn with a shortened season that also starts in July. "We're bringing back the best of the best, the most popular among our guests," says Deb Allen, Community Engagement Officer of the Pavilions. "It's northern Michigan talent and a community-based environment." Allen says the grand lawn and beautiful campus typically attracts a large audience.
The live music scene is constantly changing and one resource to keep track of what music is available is our event calendar. While not a comprehensive list of musical activity, here are some places to check out and plan to reconnect with live music.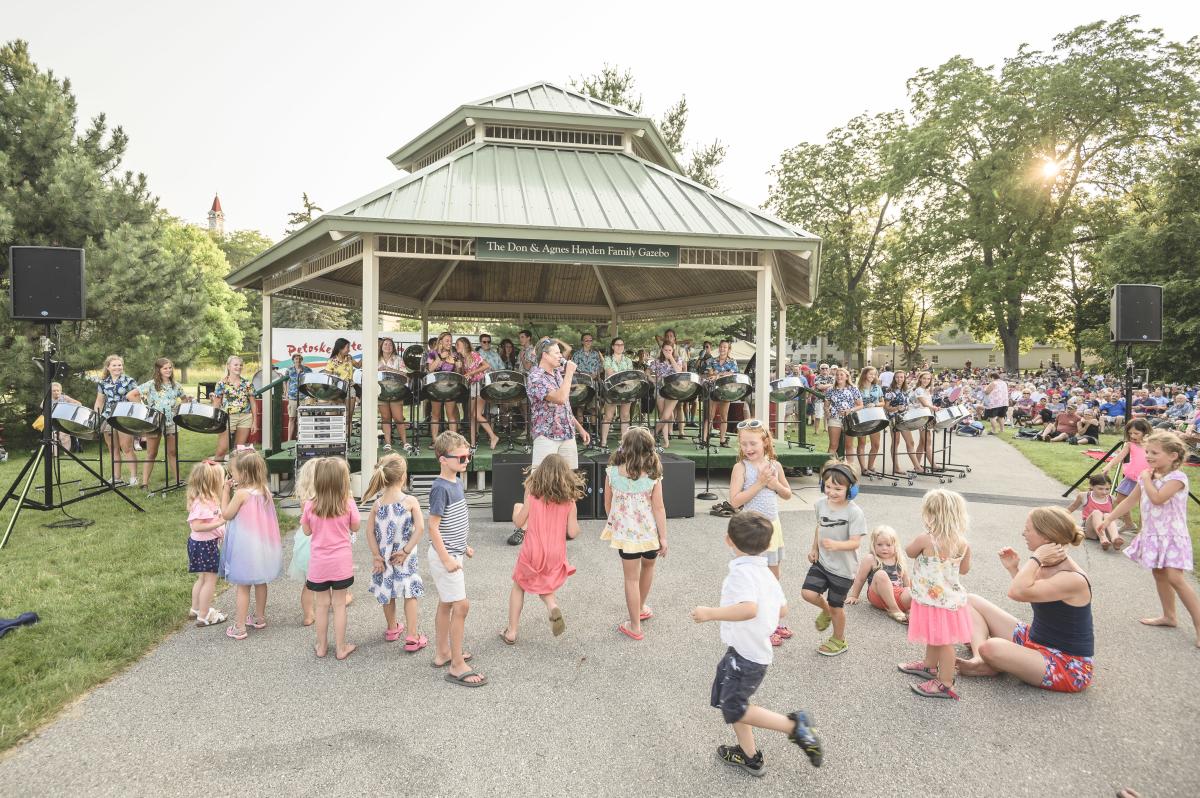 Bring the kids, get the toes tapping, embrace the music and remember what you missed over the past year when we all experienced the "Day the Music Died." Live music is back and that's a great reason to celebrate. And, ah, don't forget to tip the waitress.