Things to Do Outside this Summer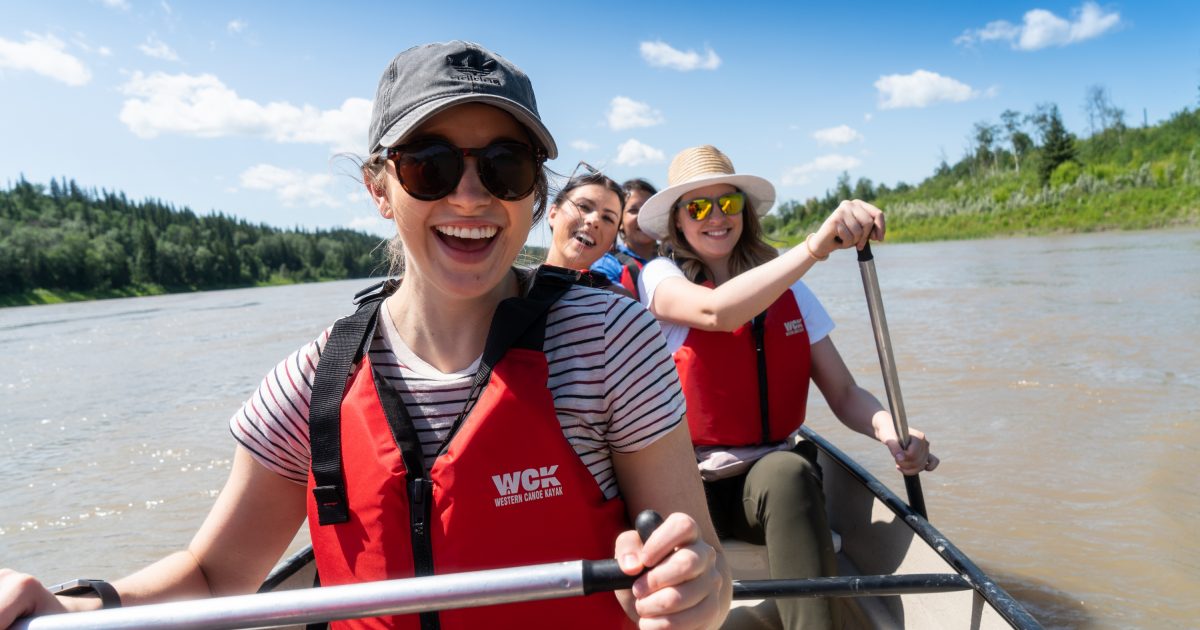 A bison traffic jam is one situation that Google Maps can't prepare you for! With hundreds of free-roaming bison at Elk Island National Park, you just might catch a glimpse of a herd grazing in an open meadow or stopped in the middle of the highway with steam rising from their woolly coats in the morning. Just 35 minutes east of Edmonton, Elk Island provides some of the best wildlife viewing opportunities in North America. Pro tip: plan to visit the park during the week to avoid crowds, as Elk Island is currently operating at a limited capacity.
The park is also part of the Beaver Hills Dark Sky Preserve, meaning it's a stellar location for stargazing. Bring a blanket, a basket full of late night snacks, (ahem, stock up on delicious food from local restaurants and bakeries – check out our massive list here) and gaze up at the starry sky where you'll see star clusters, nebulae and galaxies.