Win An Insta360 ONE X2 Action Camera With Orms, MrCalv & Insta360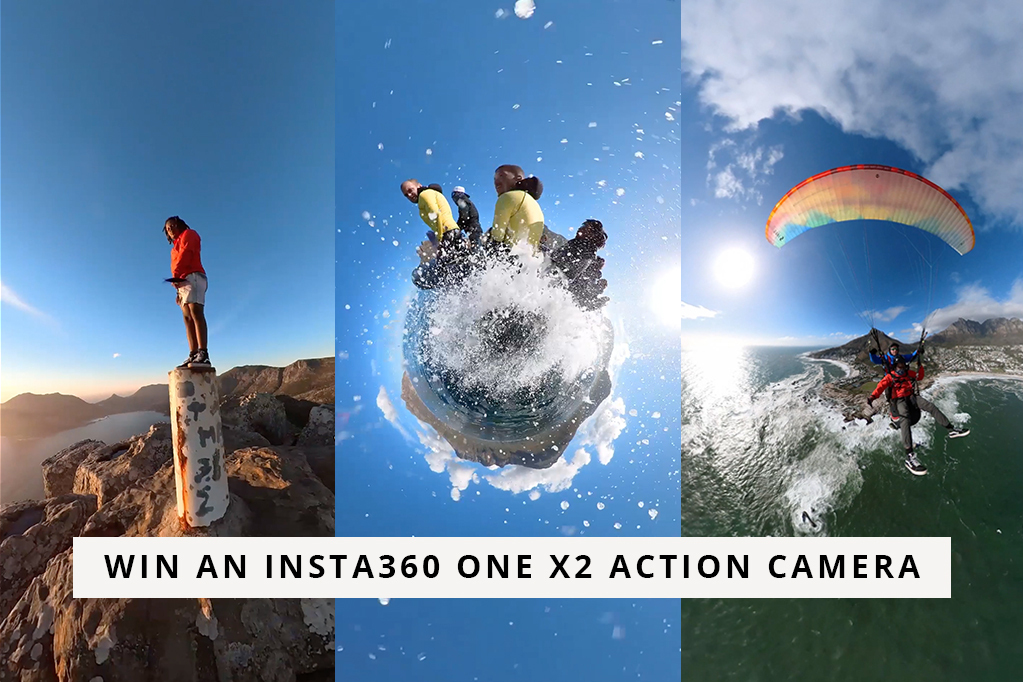 We have partnered up with the marvelous MrCalv and incredible Insta360 to give you the chance to win your very own Insta360 ONE X2 Action Camera!
Calvin used his own Insta360 ONE X2 to create this terrific video, showcasing some of the powerful ways this cool camera can empower you to document your favourite activities in a unique and engaging way.
Discover the Insta360 ONE X2 Action Camera on Orms Direct.
Find out how to enter by reading about the competition below!
HOW TO ENTER
Follow @ormsdirect, @mrcalv, and @insta360 on Instagram.
Upload a photograph showcasing one of your favourite South African activities to your Instagram feed. Whether it is hiking your favourite trail, or exploring your local stretch of seaside, we want to experience the locations you love!
In the caption of your post, tell us why you enjoy this activity so much, and how winning your own Insta360 ONE X2 Action Camera would enable you to document it even more amazingly.
Don't forget to tag all three of the aforementioned accounts in your post, and use the hashtag #NowMakeIt360 in your caption so we don't miss your submissions!
TERMS & CONDITIONS
The Now Make It 360 Giveaway (the "Competition") is only available for residents of South Africa.
To enter the Competition you must live in South Africa (being a resident or a citizen).
The Competition runs from 24 June until midnight on 8 July 2021 and takes place through Instagram.
To be eligible to win, all steps in the entry mechanic must be performed.
Participants can enter as many times as they like.
To qualify for further entries to the Now Make It 360 Giveaway, share the post to your stories and tag all participating brands.
The competition is open to all South African citizens except directors, members, partners, employees, agents, service providers, and consultants of The Organisers as well as their spouses, business partners, and associates.
The winner of the prize will be contacted via Instagram DM after the draw. All attempts will be undertaken to contact the winner. All attempts to contact them will be made by email phone and any other means of contact we have available to us. If there is no response from the winner within 3 days of the initial contact we will be compelled to pick a new winner. The subsequent winner will then fall into the same above criteria for contact.
The prize is non-transferable and cannot be exchanged for cash.