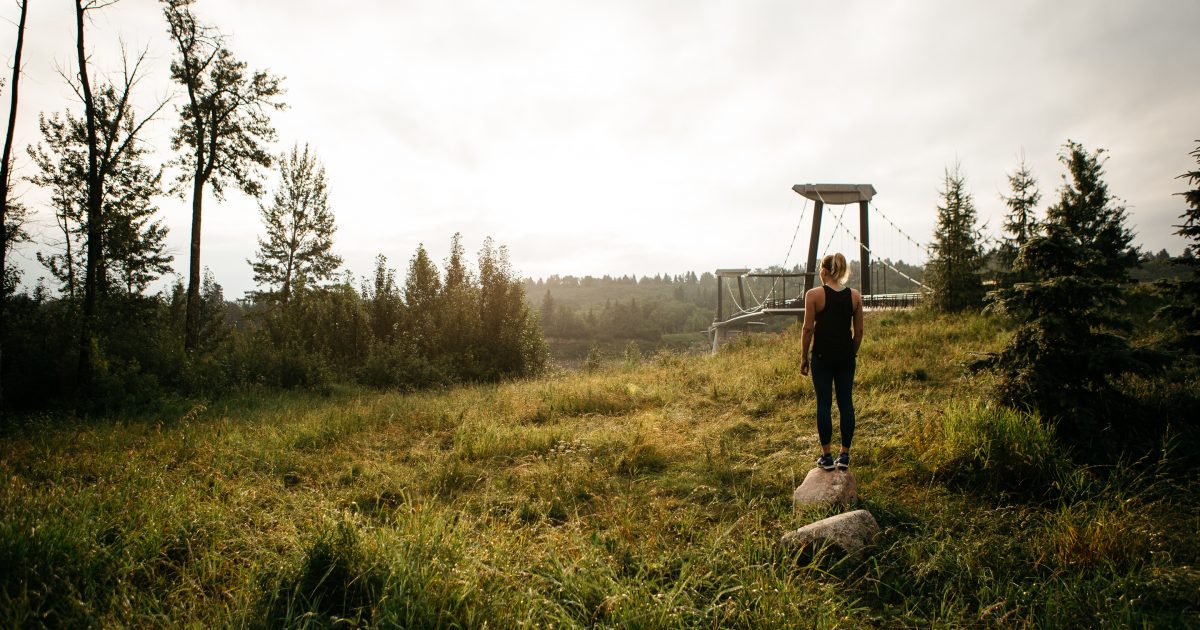 LENGTH: 8 KM (Approx. 2 hrs.)
Which way to head first on this hike depends on how hungry you are! The lovely Little Brick Cafe is situated in Riverdale and is a perfect excuse to head out for a summer walk. You'll either hit this cafe about 30 minutes in, heading east through Louise McKinney Park or 1.5 hours in after passing through two riverside parks and the ultra-blue Dawson Bridge. Be sure to take a moment at the overlook near McNally School, which offers an amazing view of the city skyline.
Note: Due to LRT construction, you will have to use a detour to complete this trail. To avoid construction, take Grierson Hill out of Louise McKinney Park, and then head back down Cameron Avenue to rejoin the trail at Riverdale Park.

Food and drink nearby: Little Brick Cafe's cozy patio is the perfect place to fuel up for the rest of your walk or run!