Head Out for Fun-Filled Weekend Near Delhi
With the fast-paced life that Delhi dwellers experience every day, it is only natural to want a relaxing getaway amidst nature every now and then. Lucky for them, Delhiites are blessed with some of the most aesthetically pleasing weekend getaways in India. Being surrounded by rejuvenating sightseeing options, thrilling adventure sports, mighty snow-clad mountains and jaw dropping sunsets, even a day trip to places near Delhi is sure to do good for your mind and soul. We have curated a list of weekend getaways near Delhi for you so you can plan an extra special break with your loved ones.
1. LANSDOWNE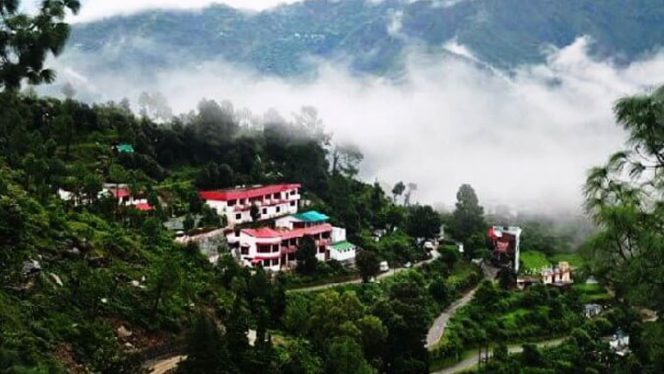 Named after the then Viceroy of British India, Lord Lansdowne, Lansdowne is a unique weekend getaway situated within 300 kms near Delhi that sits precariously amidst thick oak and pine trees in the Pauri district of Uttarakhand. It is one of the lesser-known hill stations of India that has been bestowed with indescribable beauty and panache that appeals to one and all. Take a leisure walk or soak in orange sunsets from atop, Lansdowne will surely find a way to win your heart.
Best time to Visit Lansdowne:
The best time to visit Lansdowne is during the months of March, April, May, June and September. Snow melts down and spring arrives which beautifully converts this splendid place into a marvelous landscape with blossoming flowers and green grasslands all around. The best part is that Lansdowne remains less crowded during this period thus making it a perfect place for a cozy getaway.
Places to Visit in Lansdowne: Garhwali Mess, Bhulla Tal, Regimental Museum, Tiffin Top, Kaleshwar Mahadev, St. Mary's Church
Distance from Delhi: 260 kilometers
2. BHARATPUR
Situated a few hundred kilometers away from Delhi, Bharatpur resonates a spark like no other which makes it a must-visit place near Delhi. Not only is it home to one of the best National Parks in the world, the Keoladeo Ghana National Park, Bharatpur has innumerable historical built as well that makes it a perfect place for architecture lovers who would want to see an amalgamation of Rajput and Mughal architecture. One can also visit the Bankey Bihari Temple, Laxman Mandir, Ganga Mandir, Seetharam Temple, Chawad Devi temple for a complete religious experience.
Best Time to Visit Bharatpur:
The best time to visit Bharatpur is during the months from August to November to see the resident birds and October to March to see the migratory birds. The weather in Bharatpur can get hot and thus is best experienced in the winters
Places to Visit in Bharatpur: Dholpur Palace, Lohagarh Fort, Ganga Mandir, Keoladeo Ghana National Park, Bharatpur Palace
Distance from Delhi: 223 kilometers
3. RISHIKESH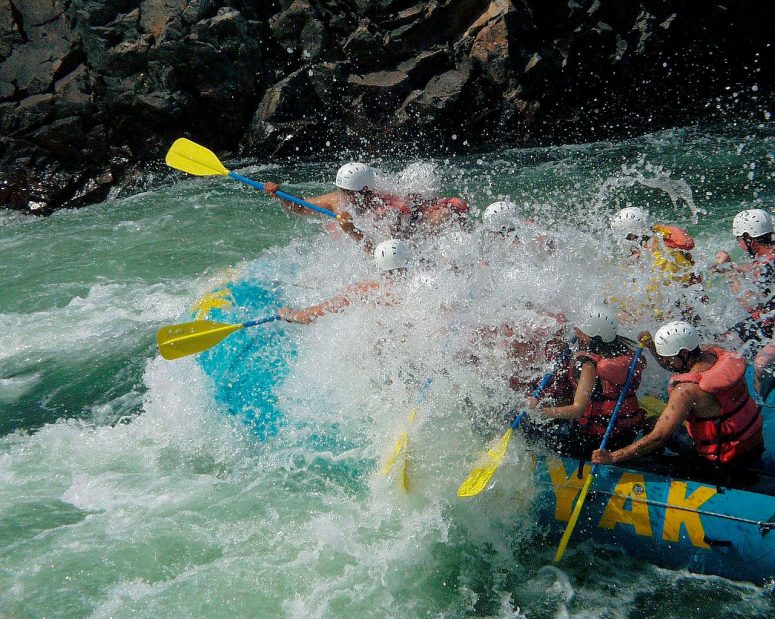 Rishikesh, also known as the yoga capital of the world is all things simple and beautiful. With a stunning mix of culture, people and traditions, Rishikesh is sure to win your heart in more ways than one. With hundreds of meditation centers, temples and ashrams to get one with your inner self, glistening waters of Ganges, adrenaline pumping adventures and refreshing culture, Rishikesh provides everything to you on a platter.
Best Time to Visit Rishikesh:
The months of May and June can get very hot in Rishikesh and thus it is best avoided during that time. The best time to visit Rishikesh is during the months of September, October and then from Mid-November to early April. If you want to go river rafting, the best time would be September and October as the waters are pleasant but not too cold.
Places to Visit in Rishikesh: Ganga Aarti, Neer Garh Falls, Shivpuri for river rafting, Laxman Jhula and Ram Jhula
Distance from Delhi: 242 kilometers
4. HARIDWAR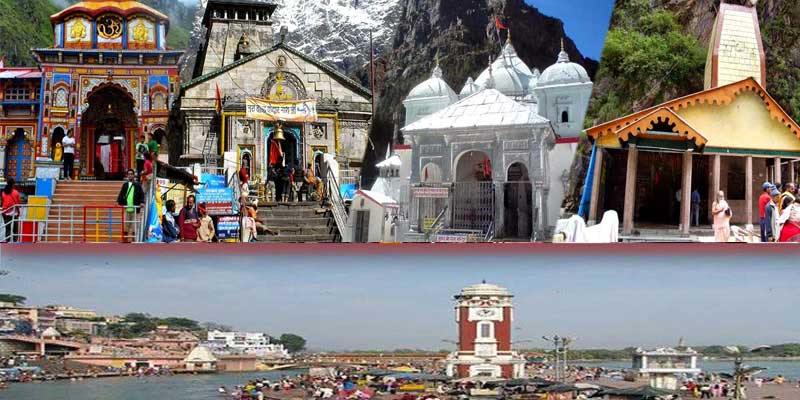 For those who are religiously and spiritually inclined, you can also plan a trip to the divine abode, Hardiwar. The Aarti at Har ki Pauri in Haridwar is one of the most beautiful experiences you can come across. Other temples and places to visit in Haridwar include Bharat Mata Mandir, Mansa Devi temple, Daksha Mahadev Temple and Chandi Devi Temple. This mountainous region exuberates an infectiously divine vibe that is sure to make you feel peaceful and calm the minute you step here.
Best time to visit Haridwar:
The months of February, March and August to September are the best to visit Haridwar as the weather is pleasant.
Places to visit in Haridwar: Bharat Mata Mandir, Mansa Devi, Daksha Mahadev Temple, Har ki pauri, Chandi Devi Temple
Distance from Delhi: 219 kilometers
5. MUSSOORIE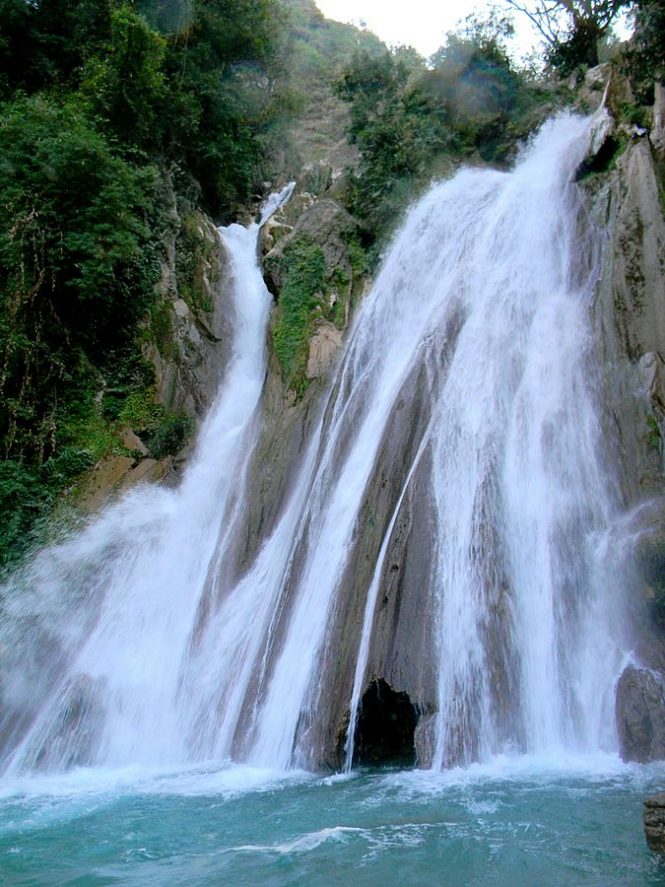 A respite from the scorching summer heat, Mussoorie is every nature lover's paradise. Its exotic beauty and pleasant weather attract many a tourists every year. Located at an altitude of 1,880 meters above sea level, Mussoorie was once regarded as the Queen of Hills and is one of the most sought weekend getaway destinations. Overlooking the Doon Valley and atop the mountains of Garhwal, Mussoorie has everything needed to make a memorable holiday.
Best time to visit Mussoorie:
Summer is the best time to visit Mussoorie as the weather is cold and pleasant. The months of April to June are the best to get an escape from the sunny weather whereas those seeking the snow should visit during winter months.
Places to visit in Mussoorie: Kempty falls, Lal Tibba, Gun Hill, Camel back Road
Distance from Delhi: 288 kilometers
6. MORNI HILLS
Morni is a tiny village located at a height of 1300 meters in the Panchkula District of Haryana and is known for its Himalayan views, lakes and greenery. It is the perfect place to spend an idyllic weekend from Delhi within 300 kms. Morni Hills is also a perfect getaway for wildlife and bird lovers because these hills are home to birds such as sand grouse, quails and doves, and animals such as hyenas, jackals and sambhars.
Best Time to Visit Morni:
Morni Hills are open throughout the year with the weather being pleasant all year round. However, the best time to visit is from October through March as the temperatures are more balanced, it is not too cold nor too hot.
Places to Visit in Morni: Adventure Park, Tikkar Taal, Gurudwara Nada Sahib, Morni Fort
Distance from Delhi: 252 kilometers
7. PARWANOO
Situated right at the beginning of the state of Himachal Pradesh, Parwanoo opens its arms to you with picturesque views, verdant surrounding and colorful blossoms. Not only is it well famed for its orchards, fresh fruit produce and natural beauty, it is also a passageway for spots like Kasauli and Pinjore. Adding stardust to its existing charm is the glistening Renuka Lake that is bestowed with underground springs and crystal waters. Take a lazy cable car ride, watch beautiful sunsets, explore how fruits are harvested at fruit orchards, embrace the nature you are surrounded by, go on a religious rollercoaster, embrace your history at Gurkha Fort, relish local dishes, there is no end to things here!
Best time to Visit Parwanoo:
Parwanoo can be visited any time during the year except monsoons. It is the most pleasant to visit during the summers that is from March to May as the weather is very pleasant and one can enjoy solid greenery tucked in majestic mountains. However, if you want to see snow clad mountains, build snowmen and experience winter wonderland, Parwanoo winters are surely your best bet!
Places to Visit in Parwanoo: Timber Trail; Shri Balaji Temple; Kali Mata Temple; Gurkha Fort; Mughal Gardens
Distance from Delhi: 264 kilometers
8. SHIMLA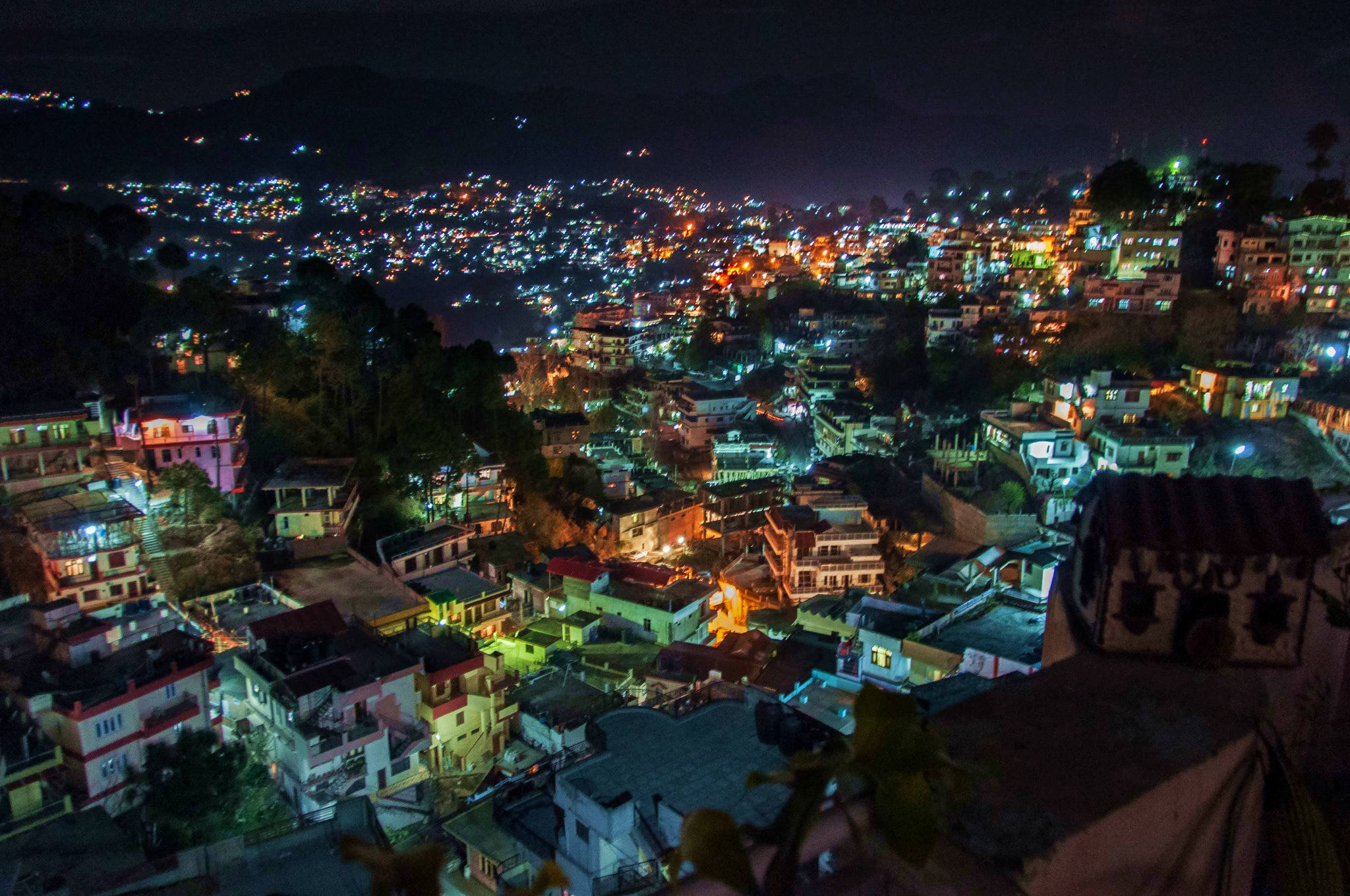 With Victorian structures, stone churches and ancient temples, Shimla is one of the popular tourist destinations near Delhi. This hill station has something in store for everyone. For those who love to shop, there's the busy Mall road and Lakkar Bazaar. For the adventurous, Shimla offers trekking routes to places like Kasauli and Naldera. For those who simply like to explore the place, you will find charming stone churches and lovely wooden cottages all across the city.
Best time to visit Shimla:
March to June is the peak season when most people like to visit Shimla. Th weather is pleasant for outdoor activities, with the temperature ranging from 15 degrees to 30 degrees Celsius. October to February is also a good to pay visit to Shimla, if you are looking to have some fun in the snow.
Places to visit in Shimla: Jakhoo Temple, Mall Road – Shimla, Scandal Point, Lakkar Bazaar
Distance from Delhi: 342 kilometers
Loved reading about these places? Head over to the Weekend getaway packages to treat yourself to a fun filled getaway from Delhi with friends and family.