Posted on 10 August, 2020 in Arnhem Land, kids, family, Cobourg
Every dry season for the past three years, we do the annual pack up of our family home. It feels like moving house twice every six months, some say this is one of the most stressful things you do in your life, to us it's the routine of seasonal work and being the lucky ones to experience living in the remote Arnhem Land bush for half the year with our kids, two young boys (Jack & Finn).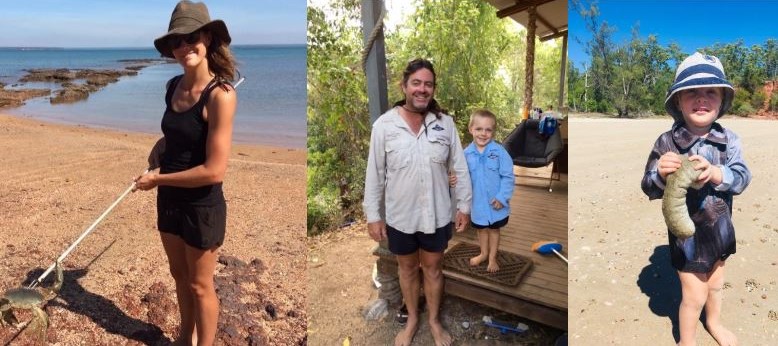 ---
Packing up our family home is always a big job, mainly due to the tropical climate and its associated challenges, all soft furnishings and textile items are vacuum packed to eliminate the chance of mould, books and anything of sentimental value is put into airtight tubs. We've been lucky and always returned to a relatively clean house, just with a few extra spider webs about the place.
When we leave our home in the Darwin rural area and hit the road up to Cobourg Coastal Camp for the opening up of the season, our trusty thirty-year-old Toyota Troopy enjoys the drive as much as us! 'Pearl' as she's fondly referred to, has been part of the family for over a decade and loves an adventure. In recent years, she's had to be adapted to accommodate the growing brood, and now is the perfect four-wheel drive family wagon that will take us and all of our worldly belongings wherever we wish to go.
The drive up to Cobourg Coastal Camp takes about seven hours, and when we arrive back on the peninsula, into Garig Gunak Barlu National Park it feels like arriving back home. The shack where we base ourselves at camp, is rustic, cosy and has the most spectacular uninterrupted view of Observation Cliff imaginable. With an outdoor kitchen and large front veranda, the kids have grown up having a tub on the deck, whilst crocs cruise pass. We often have to pinch ourselves and recognise that this opportunity to live and work in a stunning part of Australia, as a family and working in an industry we both love is a reality. Take a tour of the shack below.
---
[embedded content]
---
During the season, we welcome guests into camp as a family, meeting hundreds of guests from all over the world. All arrive with a guide either by 4wd or light-aircraft and generally spend 3 nights.
Each day my husband Travis operates the boat tours and fishing charters around the marine park. The kids and I have the world's best alarm clock most days, which is the boat anchor being pulled in and that familiar clanking of the chain. The kids will jump up and frantically wave to Dad, as he quietly motors passed with a raised hand until out of view.
For the day, the kids run around camp and play with an assortment of things they find in the bush. I'll work around them and manage day to day tasks, mixed in with the odd trip down Jacks 'treasure trail' to see what we can find. Every day is an adventure and finished off with a family dinner around the fire, under the blanket of stars and with a gentle lapping of waves on the shore. To say this is idyllic is an understatement.
---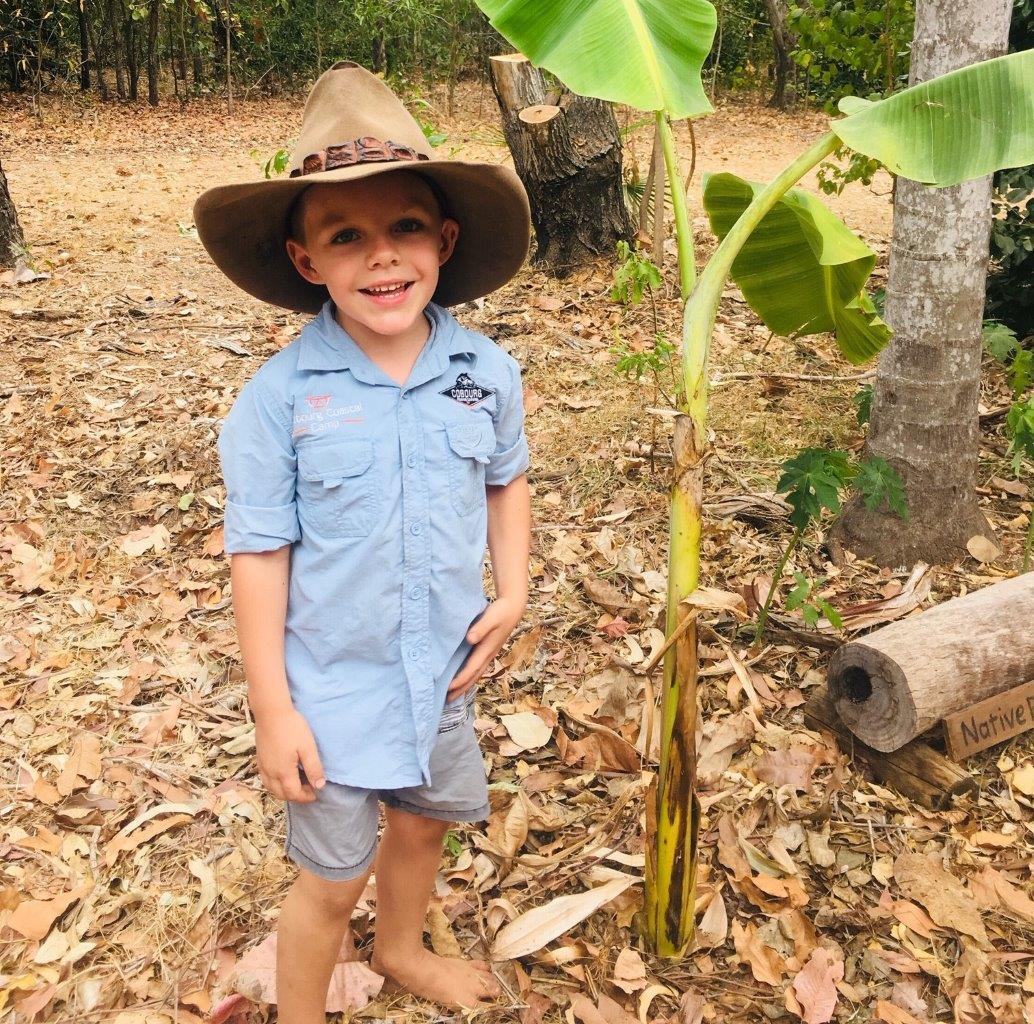 ---
The camp stays open until mid-November each year, it is then packed down and basically left to the elements until we arrive back in March/April. The wet season then treats the bush to a well-earned drink, the native grasses explode with growth and there is a bit of gardening to tend to upon our return (amongst other things!) but generally the camp holds up well.
Although it's always a bit sad to leave this place it's nice to know another adventure in Arnhem Land awaits us again next year.
Words by; Camp Host Holly