Posted on 31 July, 2020 in Darwin, Culture
The Darwin Aboriginal Art Fair is going online in 2020! The organisation has worked
closely with Art Centres to re-imagine their public
program, and replicate the excitement and vibrancy of the Fair online. Tickets are already selling fast!
Check out some highlights below and for more information click here.
---
Artist Masterclasses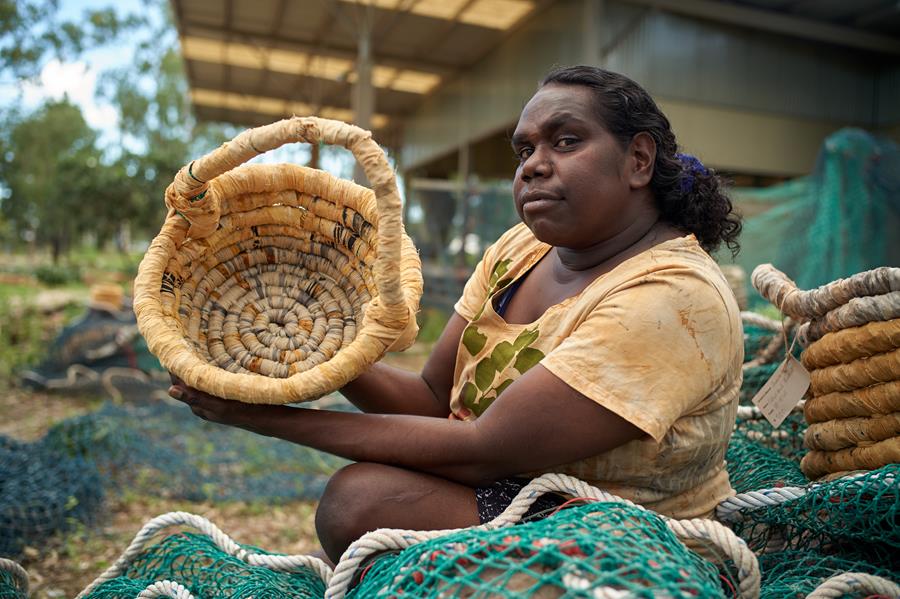 Enjoy weaving
masterclasses with artists from Anindilyakwa Arts, Injalak Arts and Tjanpi
Desert Weavers as well as a hands on watercolour painting masterclass
with Iltja Ntjarra Art Centre!
Above image: Maicie Lalara with her Ghost Net Baskets. Photo by
Anindilyakwa Arts
---
Traditional Dance
performances on Country
DAAF is
proud to present cultural dance performances filmed by dancers on
Country. The 2020 program will feature performers from the Torres Strait
Islanders and Mornington Island.
Above image: MI Dancers performing in Burketown 2019. Photo courtesy of
MI Art.
---
Indigenous Food Experiences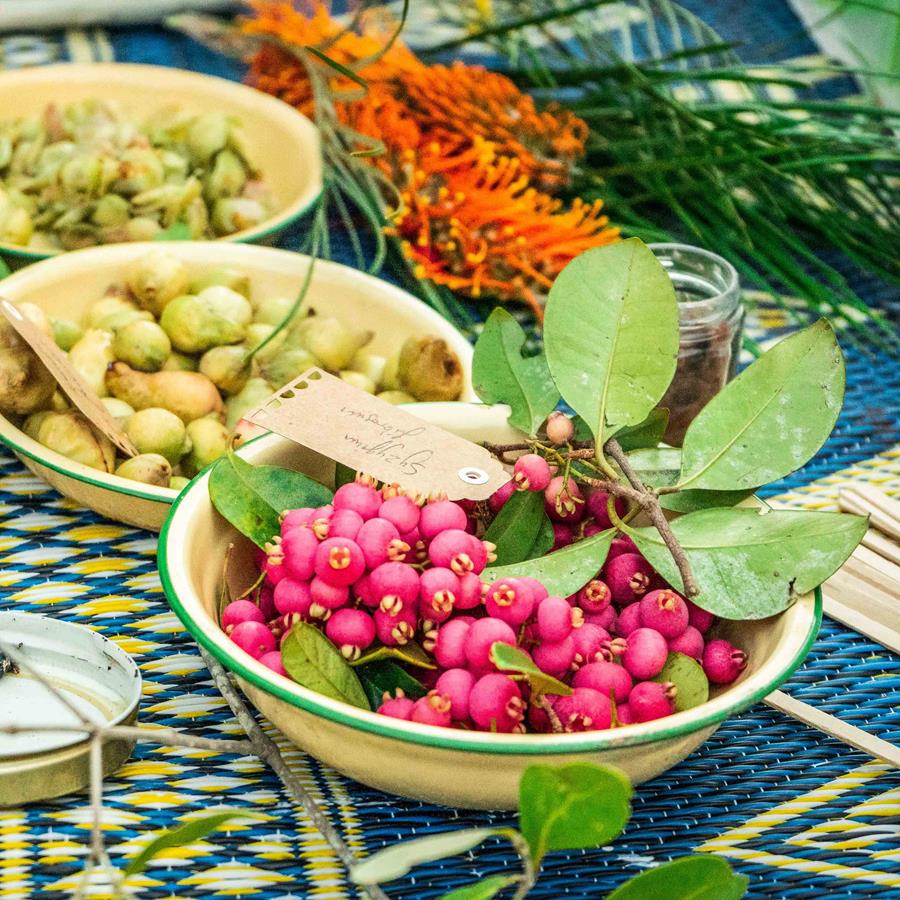 Join us
for Tastes & Tales
at Aboriginal Bush Traders with special guest Ben Tyler of
Kakadu Kitchen.
Those in Darwin can join us on
location at Aboriginal Bush Traders, at the beautiful Lyon's Cottage, to learn
about bush foods, participate in a hands on workshop and take home your very
own flavour filled take-home pack!
Above image: Photo courtesy of Aboriginal Bush Traders.
---
Artist Talks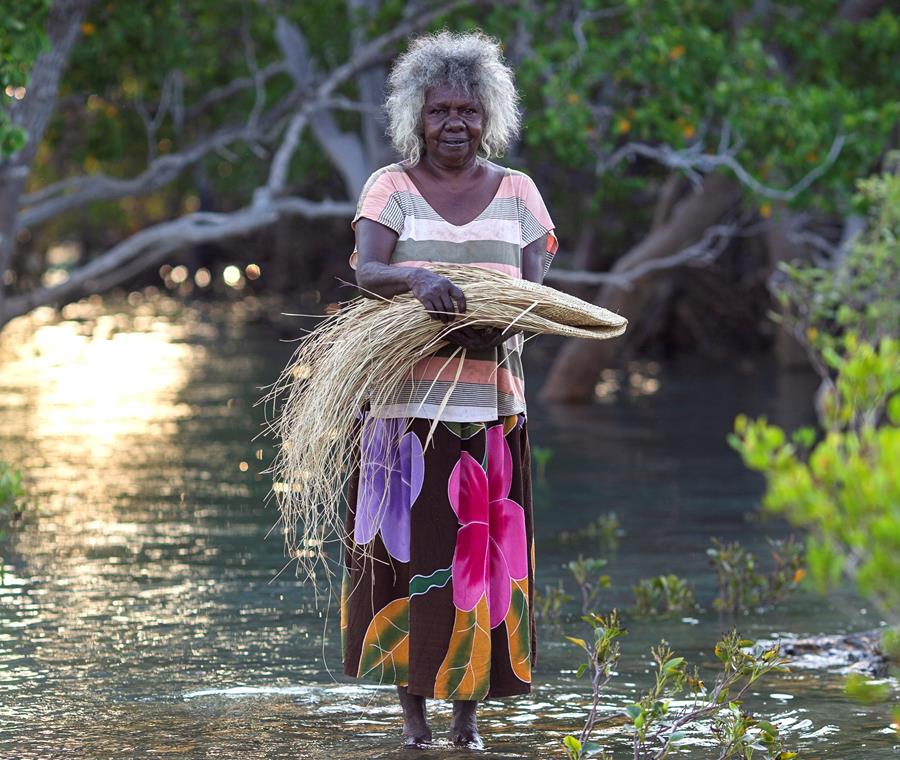 The Artist Talks
project will feature four separate talks, and delve into a range of topics,
expertly guided and facilitated by the participants of the DAAFF Indigenous
curators program.
Above image: Susan Balbunga on Country. Photo courtesy of
Freya Carmichael
---
For more information on the 2020 Darwin Aboriginal Art Fair click here.
---
If you'd like to join us on tour and visit one of the Art Centres featured in the Art Fair, please click here to enquire or take a look at the video of the experience below.
---
[embedded content]