Posted on 24 July, 2020 in Darwin

---
Parap is one of Darwin's oldest suburbs. Back
in the 60's it was home to a lively social hub due to the popular open-air cinema
on Gregory St, today it's just as lively but now recognised for its boutique
shops and Saturday market. The market is
in the middle of Parap Village, a shopping hub which has three art galleries,
locally owned homewares shops as well as some of Darwins best cafés and fine
foods. Only a short 5 minute drive from the CBD of Darwin, The Parap Market is
open every Saturday between 8am – 2pm, rain, hail or shine.
This market has real Territory atmosphere, with exotic soups, curries and tropical fruit and veg, it's a Saturday staple for most Darwin locals. Nestled between the Parap village shops are numerous vendors selling fresh produce (some foods you've probably never seen before), clothing, Aboriginal art, Territory crafts and a diverse selection of tastes from exotic dishes to fruit smoothies and freshly roasted Darwin coffee.
Our tip is to come down to the markets
around 8am, grab a coffee (and/or a tropical fruit smoothie), have a wonder
around the craft stores before finding a nice spot to have an Asian breakfast
with the backdrop of some local ambient live music.
---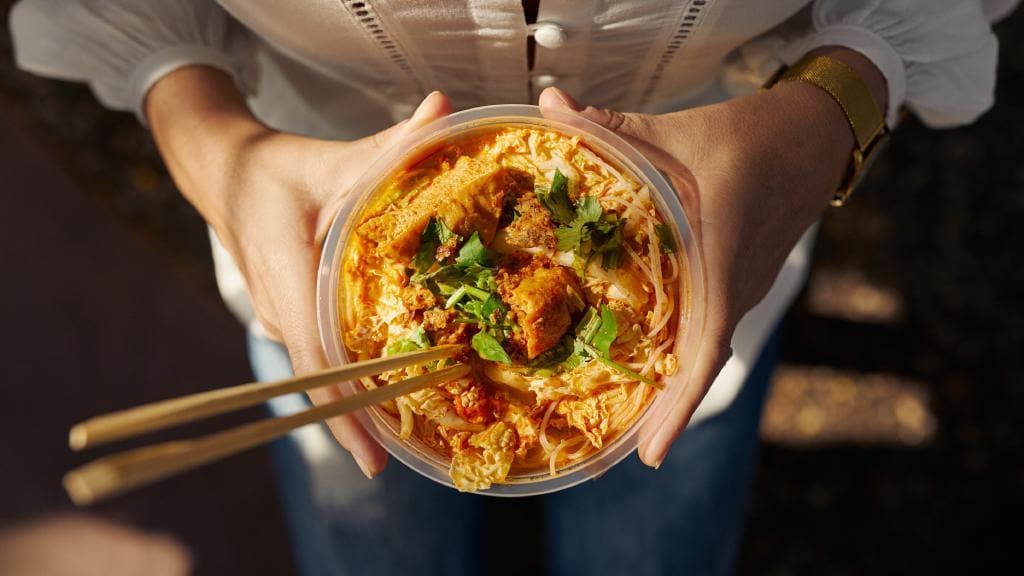 ---
If you see a long que towards a small soup
van (extra-long now with social distancing), its most likely Darwin locals lining
up for their morning laksa from 'Mary'.
Yes 'we up north' eat laksa for breakfast
and yes it's worth the wait!
Other local favorites are the BBQ pork Bahn Mi's
from the Vietnamese stall, the charcoal grilled satay skewers from Sari Rasa and
something sweet from Ken's Crepes.
Surrounding the hustle and bustle of the food
stalls you will come across some fantastic locally made goods such as blue
cypress mosquito repellent and Australian saltwater crocodile leather.
If you are looking for a one stop shop, pop
your head into 'The Local', a retail space stocking only the work of local NT
creatives. If your more into food than craft, on the other side of the village you'll find yourself at 'Parap Fine Foods', the best place to buy fine deli meats and cheeses for your sunset picnic on the foreshore later that day!
---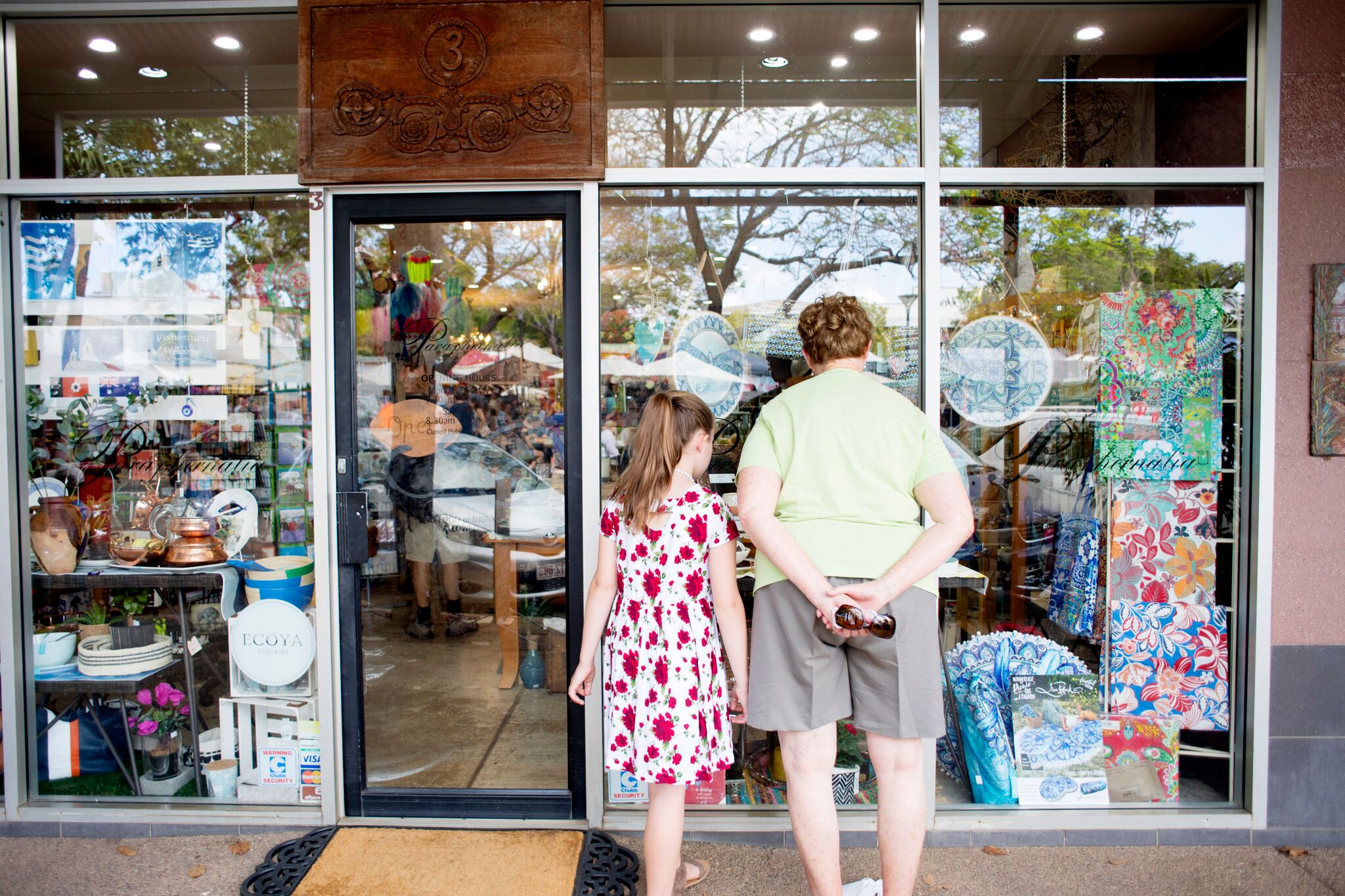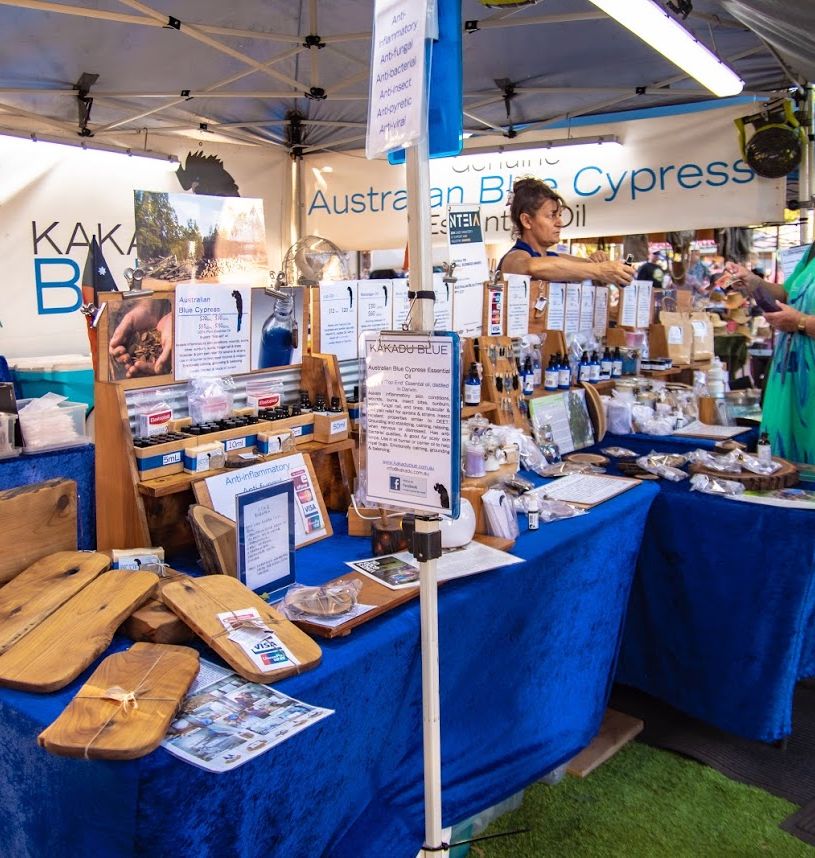 ---
Further tips before you come along.
*If you need public transport the best bus
to catch is Route #4 which will bring you to the Parap Village otherwise a taxi
from the city will take approximately 5 minutes and cost around $15.00.
* Make sure to say no to plastic bags and disposable
containers by supporting stalls displaying the 'Recognised Green Trader' sign
and remembering to bring your keeper cups and bowls for takeaway drinks and
food.
* In the wet season, its probably worth
getting down to the markets a little earlier as it can get pretty hot and humid
at this time of year.
---
After exploring Darwin your next destination is probably one of our famous National Parks. We offer a range of tours from Darwin visiting Kakadu, Litchfield & Nitmiluk National Parks as well at some more 'off the beaten path' locations such at Arnhem Land. Take a look at the video below of you most popular tour, a 5 day tour through Kakadu, Arnhem Land & the Cobourg Peninsula.
---
[embedded content]