Walking Grades for the 5 Day Kakadu, Arnhem Land and Cobourg Peninsula Tour
Posted on 30 April, 2020 in Hiking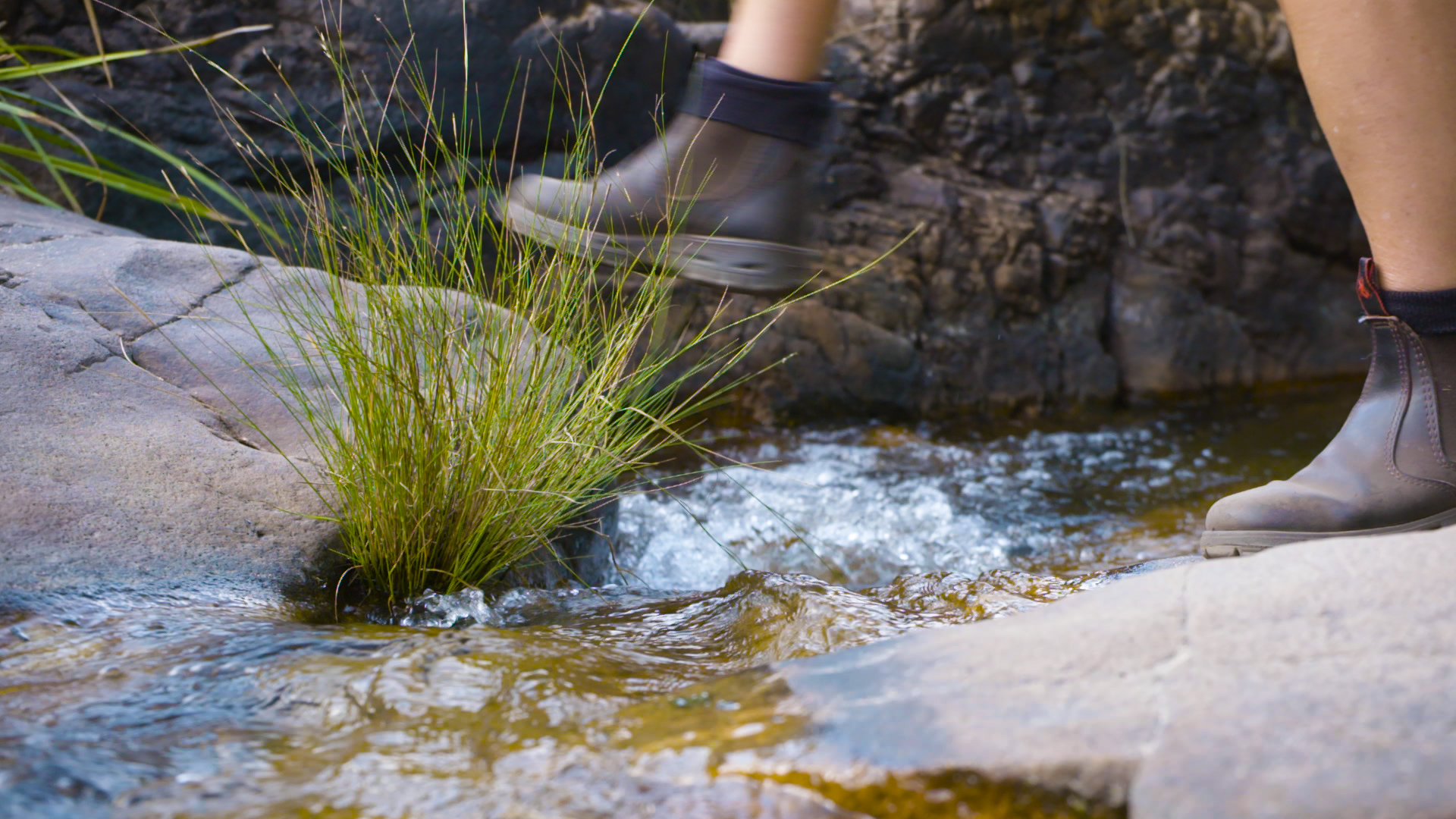 ---
Our walk grading system has been created to provide potential guests with accurate information about what to expect for each specif walk while on tour. You can then gauge your suitability for taking part in a particular walk or tour. It is the responsibility of the individual to assess their own ability and best determine whether the walk/tour is suitable based on their own skill level. We are more than happy to discuss this with you in detail if you are unsure.
Our system grades walking trails on a difficulty scale from Grade 1 (easy, no experience required) to Grade 5 (experienced hikers only). Please see a full breakdown below.
Grade 1- flat gradient, no steps, well signed, short distance (under 2km), no experience required and suitable for people with a disability
Grade 2- gradual climb, occasional rocky steps, well signed, relatively short distance (under 4km), limited experience required, suitable for all ages with moderate fitness
Grade 3- steady climb, short steep hills and/or rocky obstacles such as loose rocks, slippery when wet or sandy, intermittently sign posted otherwise guided, medium distance (under 8km) suitable for people with some bushwalking experience and decent fitness
Grade 4- steep climb and/or long distance, rough and unstable track, many obstacles, limited signage or markers, medium-long distance (under 500m – 50km), suitable for experienced bushwalkers only with good fitness
Grade 5- very steep and/or very long distance, very rough and unpredictable track, unstable, good balance required, limited to no signage, long distance 30km +, suitable for very experienced bushwalkers only with good fitness
---
---
Maguk (Barramundi Gorge)
Grade: 3 – Distance: 2km return – Time: 1.5hrs – Time on tour: 2.5hrs
The first half of the walk is a flat and shaded monsoon rainforest track along Barramundi creek, with opportunities to spot monsoon birds as well as native freshwater fish species. The track then transforms into a rocky sandstone walk (medium solid boulders and small loose rocks) with a small stone creek crossing. At the end of the walk, the main plunge pool is set in a spectacular stone amphitheater, perfect for a refreshing dip.
Nawurlandja Lookout
Grade: 2 – Distance: 600m return – Time: 30mins – Time on tour: 1hr
This walk takes you up a 300m short, moderately steep (approximately 40degrees) sandstone slope. Nawurlandja lookout is an incredibly tranquil spot with breathtaking views across Anbangbang Billabong, Nourlangie Rock and the Arnhem Land escarpment.
Injalak Hill
Grade: 3 – Distance: Approximately 2km loop – Time: 1.5hrs – Time on tour: 3hrs
This walk must be guided and requires a permit. The walking track begins with a short steep climb with a combination of solid, naturally formed sandstone steps and loose gravel like stones. Once reaching the first rock art shelter (approximately 300m) the walk takes you on a gradual climb through sandstone overhangs and chasms, regularly stopping to look at the abundant rock art and stunning views across the bushland, floodplain and community. The walk is often shaded and is led at a slow pace.
Victoria Settlement
Grade: 2 – Distance: 3.7km loop – Time: 1hr – Time on tour: 3hrs
This is a flat surface, savannah bushland walk with a very gentle climb. The walk commences at a sandy beach cove, travels along the Port Essington coastline cliffs and down through monsoonal bushland thicket. Moderately shaded with frequent stops to view ruins.
Ubirr
Grade: Grade 2 – Distance: 1.5km loop – Time: 1.5hrs – Time on tour: 2.5hrs
This is a flat surface, 1km loop walk that takes you through Aboriginal occupation shelters and rock art sites. Access to a couple of the art sites require a very short, gentle climb. An optional, moderately steep 250m climb to a rocky lookout offers 360-degree views across Arnhem Land and the Nadab floodplain.
Mamukala Wetlands Observation Platform
Grade: 1 – Distance: 200m return – Time: 10mins – Time on tour: 30mins
A 100m walk along a paved footpath brings you to an observation platform which offers remarkable birdlife spotting opportunities.
---
For any additional information please don't hesitate to contact Venture North on (08) 8927 5500 or by email here.