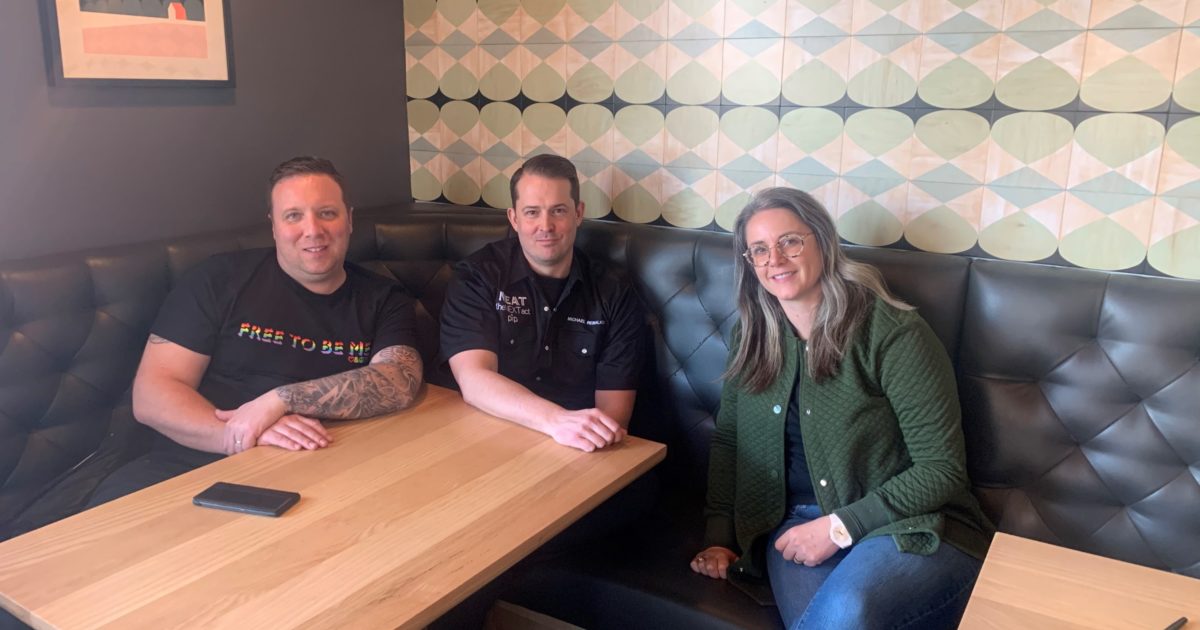 FIrst up, we have Edmonton Print Machine, coming in hot with two campaigns benefiting two worthy causes: local businesses, and the Edmonton Food Bank. Their #HereforGood campaign invites customers to purchase T-shirts with their favourite local business' logo on it. The best part? All the proceeds, after cost, go right back into the pockets of that local company. This campaign is giving an opportunity for small businesses that were shut down, or navigating modified operations, to continue reaching their clients and supporters. You can even order your very own limited edition Explore Edmonton shirt and support all the participating businesses in one go! Are you a local entrepreneur looking to join this venture? Click here to learn more.
Print Machine's "We Are in This Together" campaign invites locals to purchase items inspired by Alberta's Chief Medical Officer of Health, Dr. Deena Hinshaw. Proceeds after the cost of production of these items will be donated to various Alberta Food Bank chapters. The items for sale feature artwork from two creative Edmontonians, Laurel Hawkswell and Brendan Brown.
Brown was looking for projects to keep him occupied in the early phases of physical distancing when he reached out to Print Machine to produce shirts with his #HinShirt design. "I felt that Dr. Hinshaw was a particularly reassuring presence both in terms of her expressed compassion and skill at communicating complicated epidemiological science and policy to a general audience. So I thought it would be fun to do something that highlighted a local inspiring figure and emphasize a 'togetherness' aspect," said Brown. Once Jonny Jacques and the team at Print Machine realized the content of the shirt's design, they were eager to partner on a campaign benefiting those in need. The campaign has grown with items ranging from T-shirts and pins, to posters, tote bags and more.
There are many ways to support The Edmonton Food Bank during these unprecedented times and beyond. Whether it is the gift of food, funds or time; your generosity means the world to someone in need.