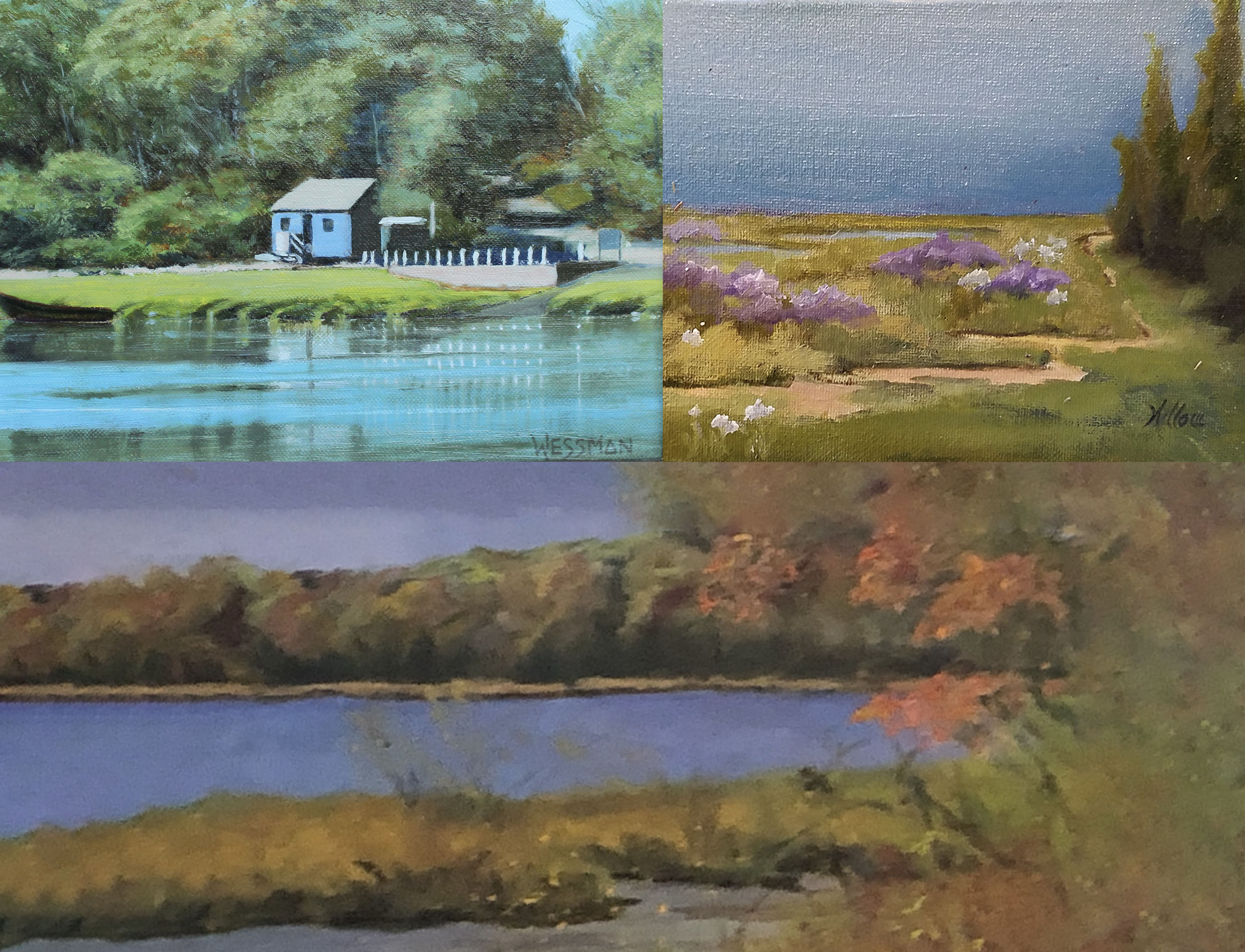 News Release Date: March 9, 2020
Contact: Sue Moynihan, 508-957-0738
WELLFLEET, Mass. – What's it like to have a national seashore in your backyard? If you're an artist, it means boundless opportunities for inspiration! From March 9 through April 29, three local artists will share their works at Salt Pond Visitor Center in an exhibit titled, Three Artists Living in a Postcard.
Robin Wessman is a contemporary realist painter who focuses on seascapes and still lifes. Willow Shire paints landscapes in her studio and en plein air. Mary Anne Tessier's works showcase animals and flowers.
The three artists are members of the Eastham Painters' Guild. For the past several summers, guild painters have encouraged conversation and shared their inspiration with seashore visitors and neighbors during plein air painting sessions at seashore sites.
IF YOU GO: Salt Pond Visitor Center is located at 50 Nauset Road at the intersection of Route 6 in Eastham, and can be reached at 508-255-3421. The center is open daily from 9 am to 4:30 pm, with staff to assist with activity planning. Visit the museum, view the new park film, enjoy panoramic views of Salt Pond and Nauset Marsh, and shop in the gift and bookstore featuring national seashore-related items. For more information about the seashore's programs, visit the www.nps.gov/capecod.