Posted on 07 August, 2019 in Arnhem Land, Culture, Rock Art, Tours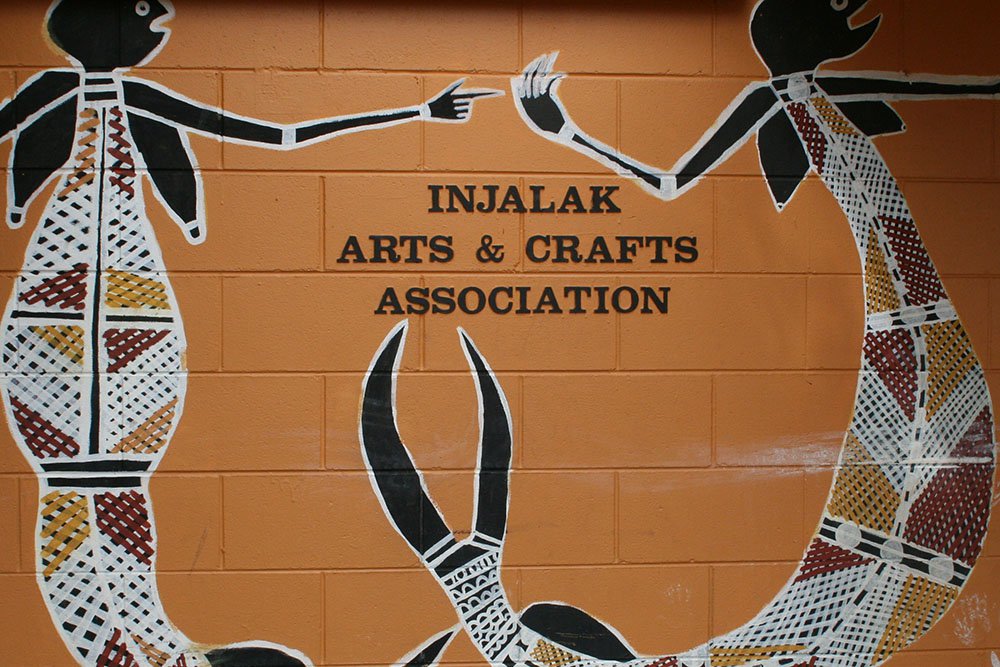 ---
On arrival at Injalak Art Centre, you're presented with a festival
of colours; there are weavings, paintings and screen prints in pinks, purples, oranges, blues
and greens, as well as the ochres, yellows, and reds that typify the
traditional Aboriginal art aesthetic. The textures delight the senses, from the
huskiness of pandanus weavings, to the luxurious roughness of printed silk, and
the bark canvases made smooth with months of preparation for painting. But what
makes Injalak so different to any art centre you've ever visited is the
opportunity to interact with artists as they recreate the stories of their
ancestors through their art. Read on to find out why a visit to Injalak Art
Centre is such a distinct experience.
---
Where is Injalak Art Centre? Injalak is located just past Kakadu National Park in western Arnhem Land, in the town of Gunbalanya – you can see it on a map here. Please note a permit is required to enter Arnhem Land and can be obtained from the NLC.
---
Four reasons to visit Injalak Art Centre
1. You're supporting a community
Some 200 artists, including
painters, weavers and screen printers, make up Injalak's membership. Officially
opened in 1989, Injalak Art Centre has come a long way from the small tin shed it
originally was; today the centre is a thriving Aboriginal-owned social
enterprise that supports the Kunwinjku, Mengerrdji and Erre clans to celebrate,
sustain and share their culture through art, at the same time as supporting the
local people to earn a livelihood.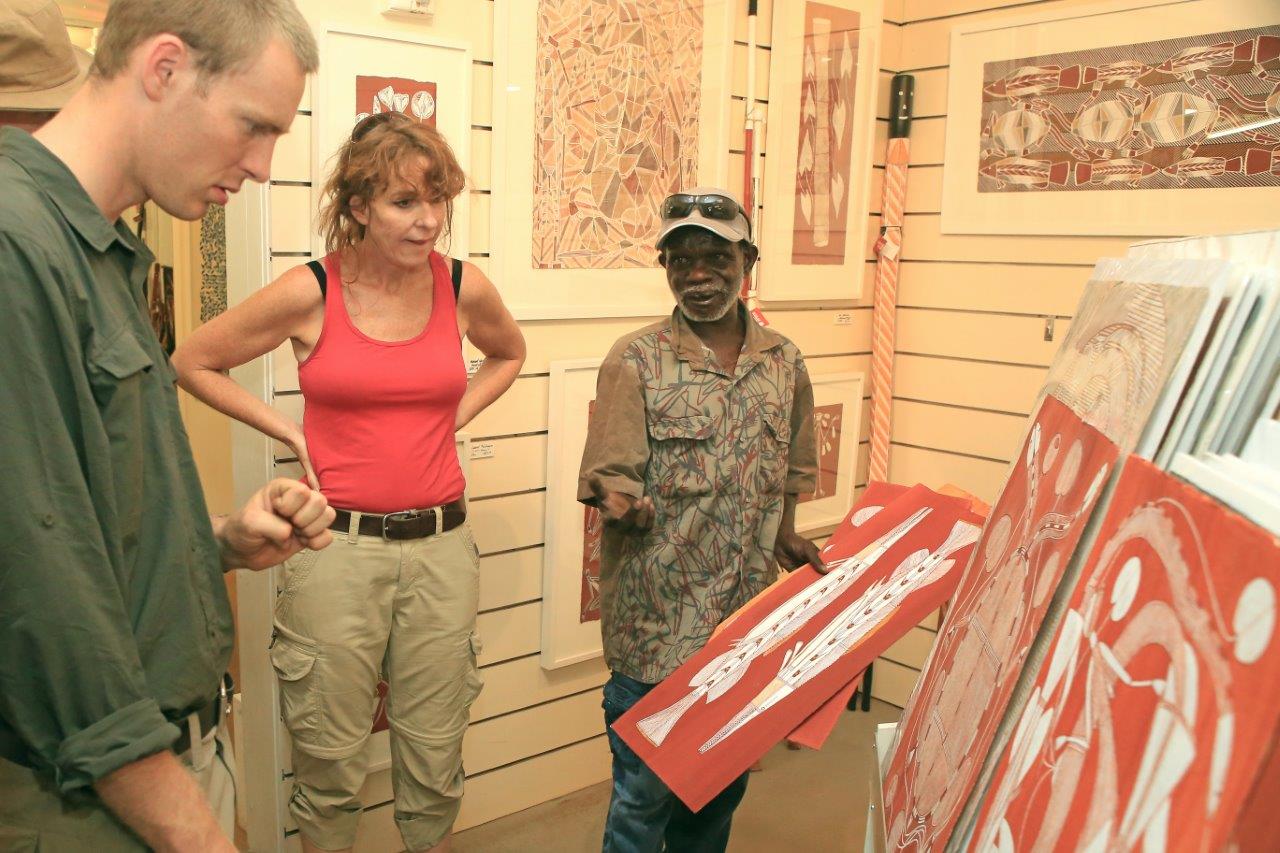 ---
2. You're helping to keep an ancient culture alive
Where European cultures use
literature to keep historical records, art is used by Aboriginal people to pass
on information about spirituality, land use, food sources, governance, historical
events and kinship systems to future generations; concepts that are the
cornerstones of Aboriginal life. When you buy art from Injalak, you don't only
buy authentic art, you help modern Aboriginal people keep their ancient
traditions alive.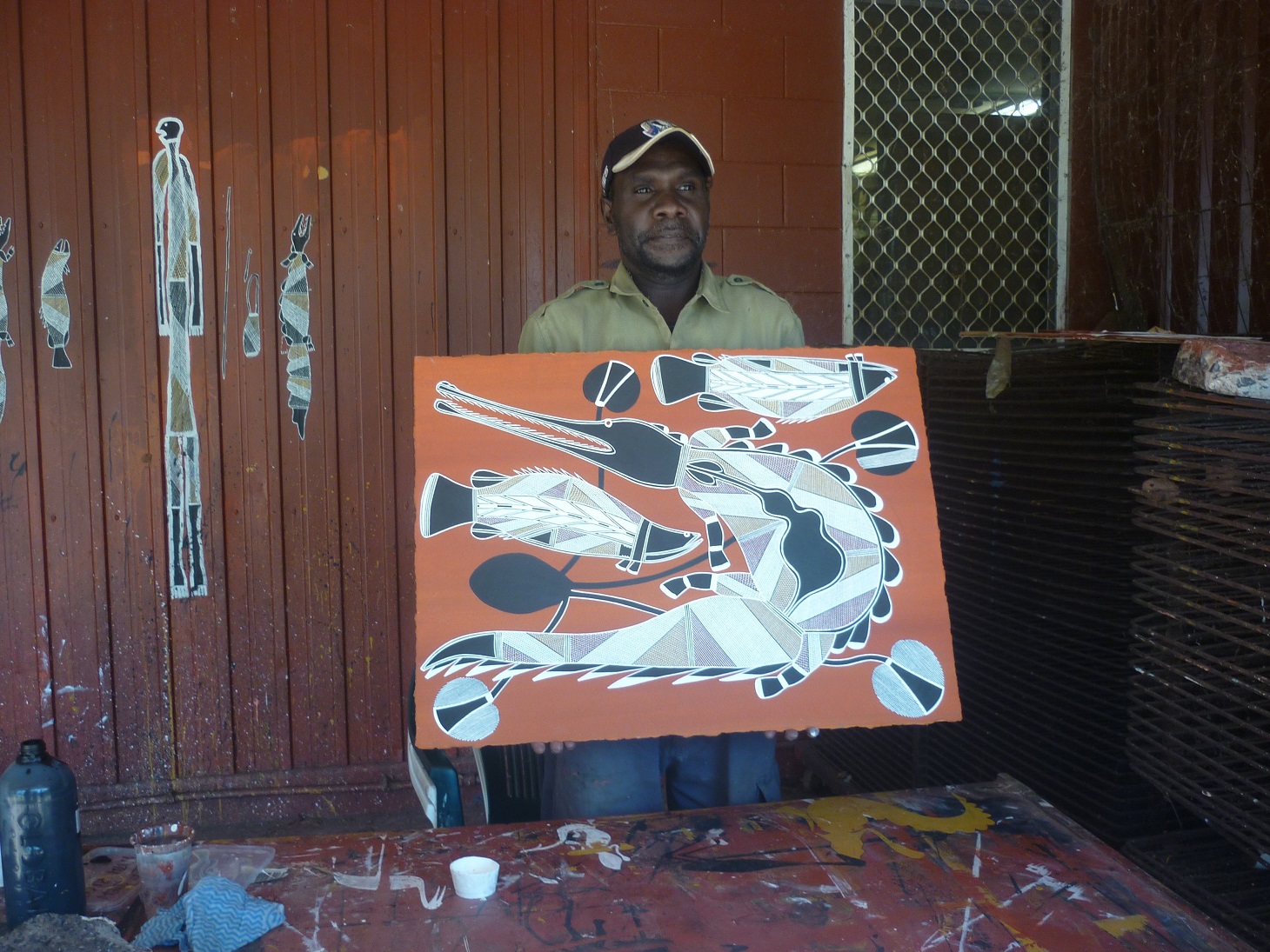 ---
3. You get to interact directly with the artists
You need to take your time when
you make a visit to Injalak Art Centre. Painters, weavers and screen printers
sit on the verandas that flank the art centre, creating their works in the open
air, yarning and laughing among themselves and with their visitors. It's
humbling to know when you're speaking to an Injalak artist, you're talking to a
direct descendant of some of Australia's most ancient peoples.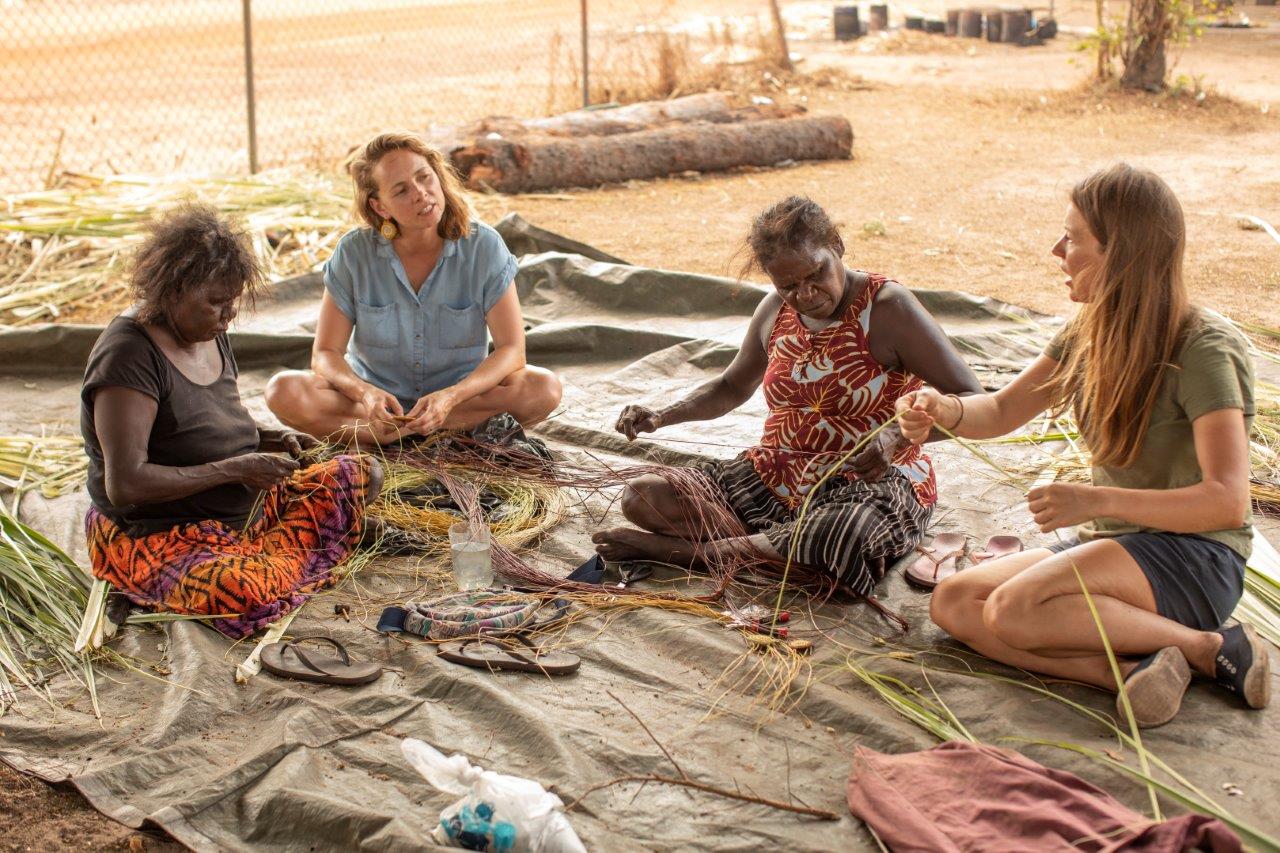 ---
4. You're in the presence of ancestors
The art centre is nestled below
Injalak Hill, one of the world's most important rock art sites. Venture North
is one of only a few operators that have been granted permission by traditional
owners to coordinate rock art tours to visit this site. Accompanied by a local Aboriginal guide you'll see layered rock art created over 8000 years, telling
stories of Yingana or Warramurruggunddji (the Creation Mother), a namarnde (evil)
spirit, as well as insights into the lives of the ancestors of the local people
who share their art at the centre today.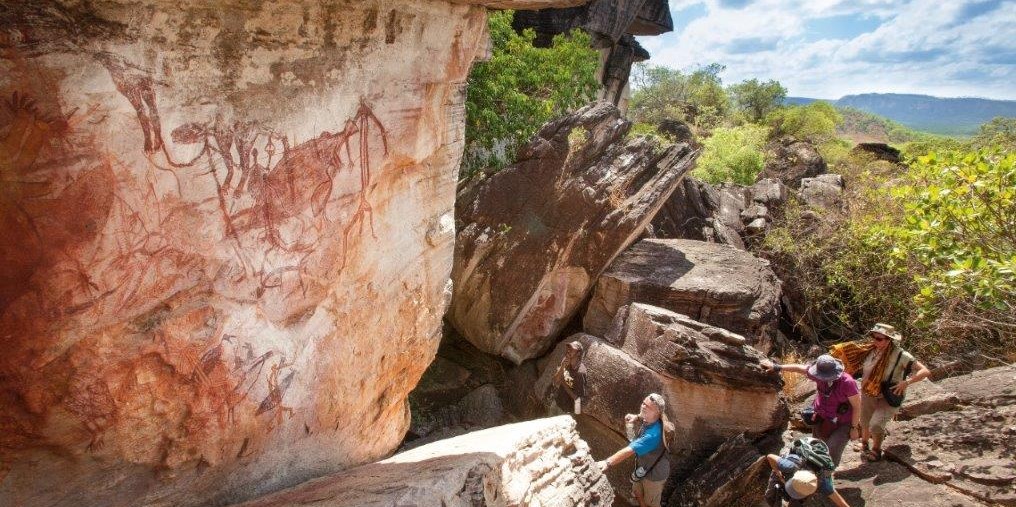 ---
Check out our five-day
tour of Kakadu, Arnhem Land and Cobourg Peninsula, which includes a stop at
Injalak Art Centre and a rock art tour of Injalak Hill.