Posted on 24 July, 2019 in Kakadu, Tours, Wet Season, Top End Locations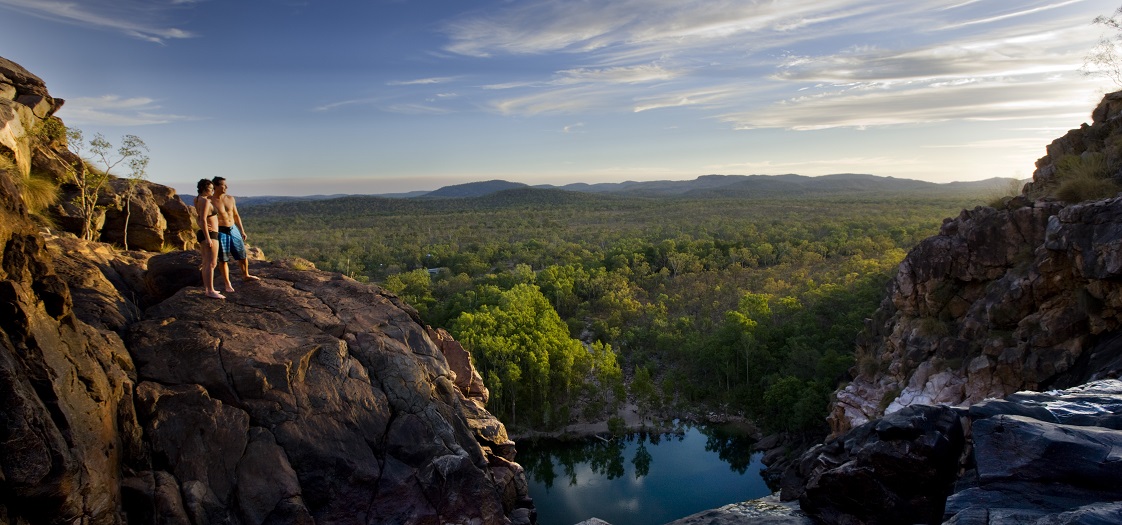 What time of year is the best to visit Kakadu
National Park?
The timing of your Kakadu tour
will have a massive impact on what you see and experience in Australia's largest National Park,
where the landscapes are entirely dictated by the seasons. To non-Aboriginal
people, there are two main seasons in the Northern Territory's Top End region,
where Kakadu is located: the wet and the dry. Not a fan of the heat? The dry is
probably the best time of the year to head to Kakadu for you. Prefer solitude?
Travel to Kakadu in the wet and it'll feel like you have this grand expanse all
to yourself. Although we think any time is a great time to visit the park,
we've weighed up the pros and cons of each season for you below to help you
plan your trip to Kakadu.
---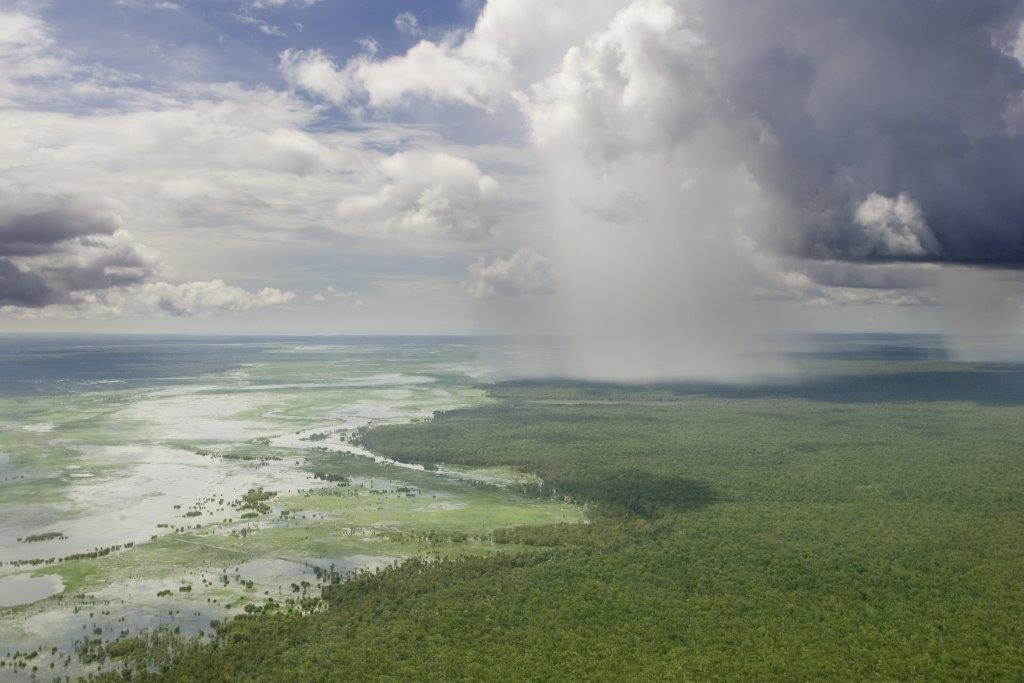 Wet season: November – March
Average max: 34. Average minimum: 24
Pros:
Rivers and billabongs are full
to the brim and waterfalls are at their most spectacular
The park's flora is lush, which
means the animals are out and about for grazing
A tropical lightning storm is
an experience in itself
Lovers of solitude will rejoice
at the lower visitor numbers.
Cons:
---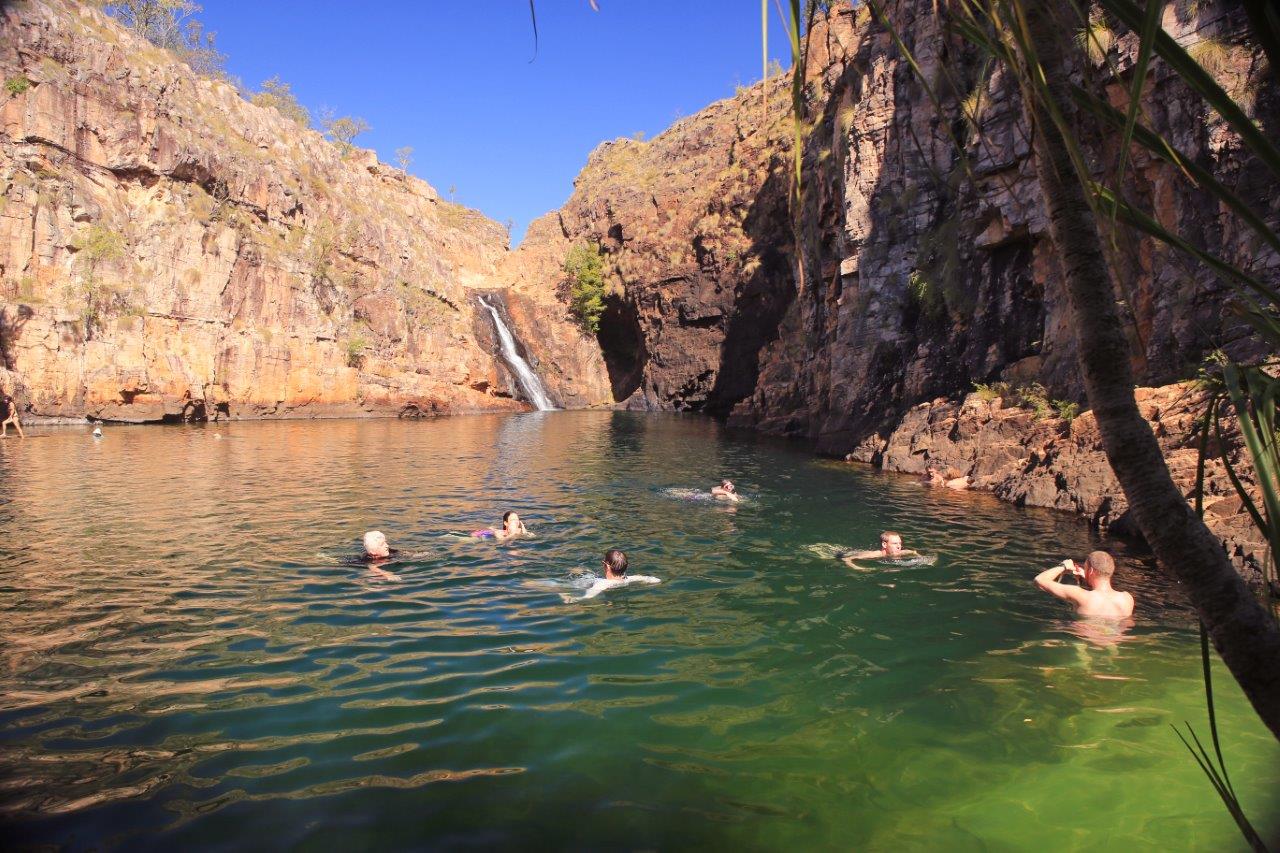 Peak Dry season: June – August
Average max: 32. Average minimum: 19
Pros:
Most roads and attractions are
open, including ancient rock art site, Ubirr and the awe-inspiring Jim Jim Falls
The weather is gorgeous (and
predictable); perfect for outdoor adventures
Prime time for croc spotting,
as these cold-blooded beasts sun themselves when temps drop.
Cons:
The combo of great weather and
winter school holidays means you can expect big crowds
The plants haven't had a drink
in months, so the colours aren't as bright
You'll have to get in quick
before flights, accommodation and tours book out – and expect to pay premium
prices.
---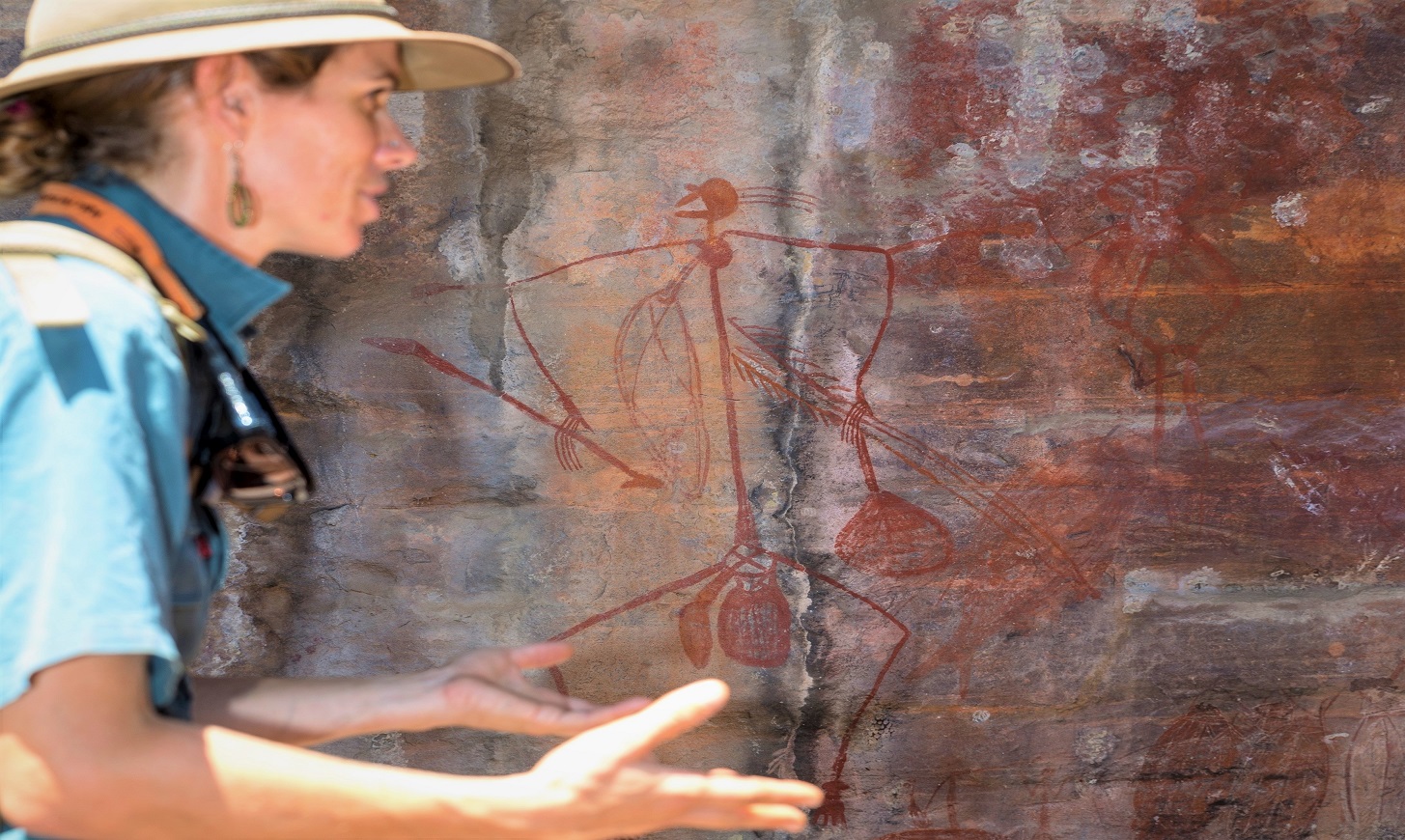 Shoulder Season (early & late dry season); April – May and September – October
Temperatures range between wet & dry season averages.
Pros:
Less tourists mean you'll get
you pick of sun-baking and camping spots
Prices are lower
The weather is still fairly predictable
During the late wet (April –
May) the waterfalls are pounding, making this the best time of the year to take
a scenic flight
During the late dry (September
– October) the wildlife spotting opportunities are incredible, as billabongs
shrink and animals congregate at permanent waterholes
Barra fishing is at its best
during the run-off (March-April)
Cons:
Depending on the previous wet
season's rainfall, some attractions may still be closed
It can be uncomfortably hot and
humid (especially in October)
Decided on the time of year that's best for you to
visit Kakadu? Check out our Kakadu tours from
Darwin or combine your time in Kakadu with visits to Arnhem Land and
Cobourg Peninsula during our five-day
tour.