Maguk (aka Barramundi Gorge) is now OPEN!
Posted on 01 June, 2019 in Kakadu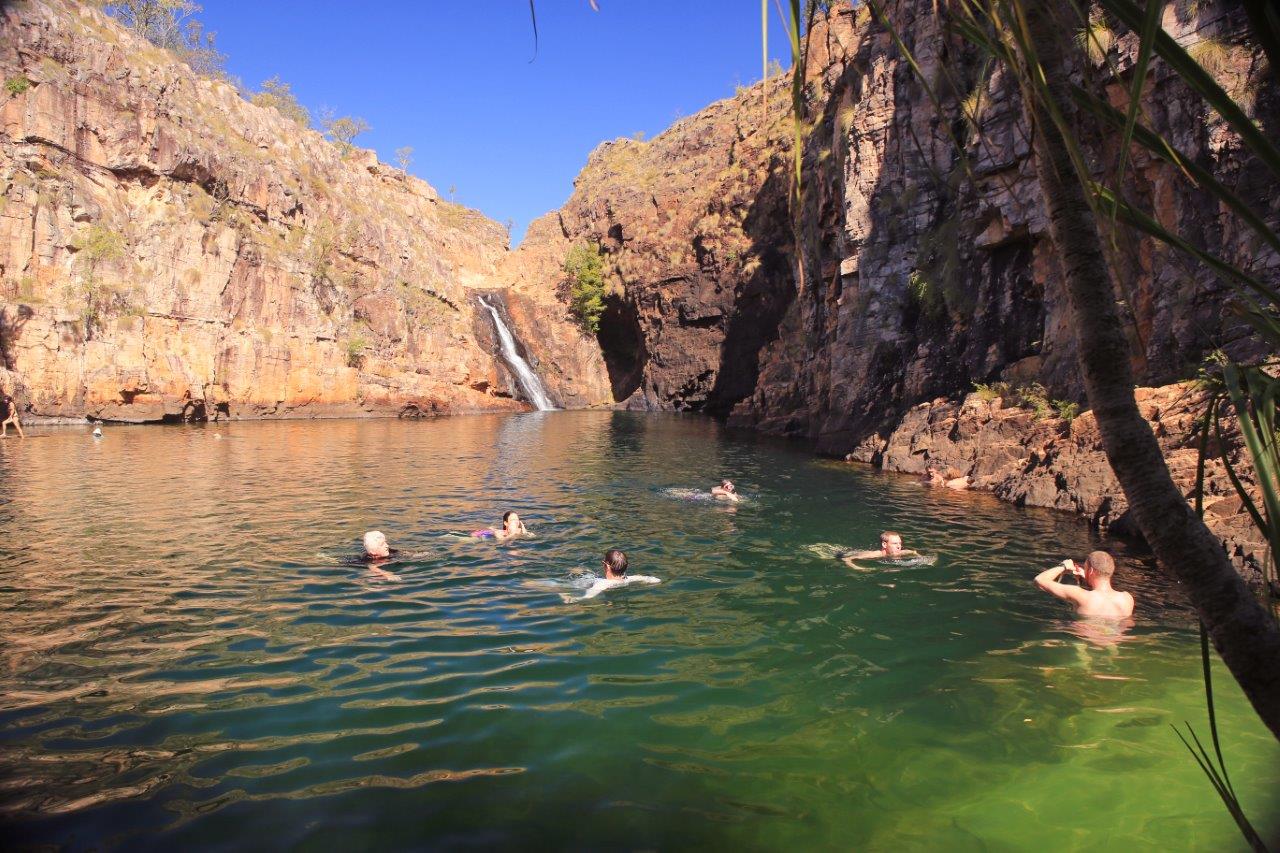 Latest information from Kakadu National Park management;
Fancy a walk through shady monsoonal rainforest along Barramundi Creek, sandy banks and rugged sandstone formations to discover a beautiful large plunge pool and waterfall at the end of the hike? Another very special place is open again from today, Saturday 1 June 2019!
If you have been waiting to visit this gorgeous place to spend a day exploring, pack up your 4WD and your camping gear and spend a night enjoying the serenity the nearby bush camping area has to offer. Please light fires in designated fire places only and take plenty of drinking water!
As you walk up the creek, spot the spangled drongos and rainbow pitas in the rainforest, say 'hi!' to the black bream in the plunge pool and marvel at the majestic endemic Anbinik trees along the rocky slopes. Please take note of any crocodile warning and safety. Jumping and diving off rocks is not permitted as serious accidents have occurred here in the past.
---
If you'd like more information about visiting Maguk or would like to book a small group Kakadu tour here then please get in touch with us on 08 89275500 or enquire here.