Posted on 24 April, 2019 in Darwin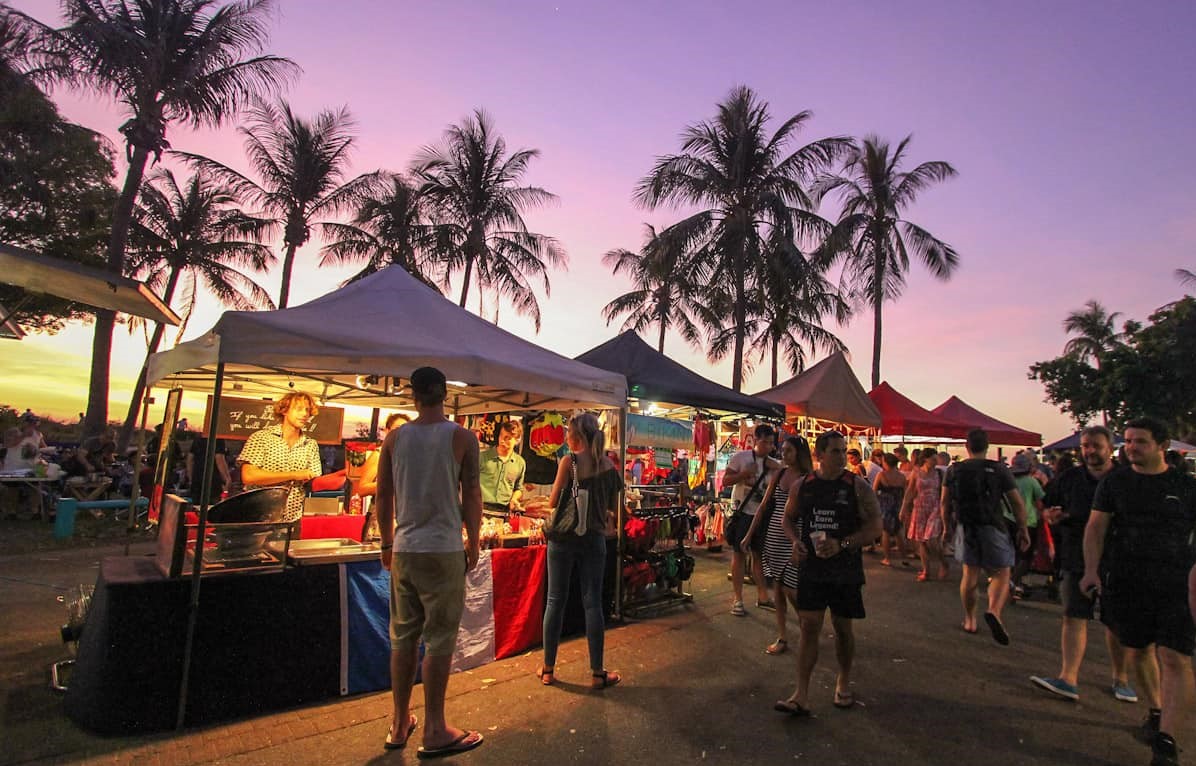 Mindil Beach Sunset Markets
OPENING NIGHT: THURSDAY 25 APRIL 2019 (4:00 PM TO 9:00 PM )
This is Darwin's biggest and most famous market and is not to be missed! Overlooking Mindil Beach, this iconic market has lots of local stalls to explore, food to eat and usually a spectacular sunset to witness. We'd recommend getting here before sunset as it does get busy. Pack a picnic blanket and grab yourself some delicious food from the vendors lining the beach. After dark is the best time to wander around the stalls, with the cool sea breeze and stars overhead. These markets are BYO.
This years opening night at Mindil Beach Sunset Markets features;
Fireworks display at 8:30pm
Live music from David Garnham & the Reasons to Live (main stage from 4:30pm till 8:30pm)
Over 60 food stalls from across the world
Over 100 incredible arts and craft stalls showcasing a vast range of uniquely Territorian products.
VIP sunset lounge for a private premium market experience
Opening night is always a great night out on the Darwin calendar so we hope to see you down here!!
If you missed the opening Mindil Beach Sunset Markets or are not in Darwin on a Thursday or Sunday (May through October) then you may like to visit one of Darwin's various other markets.