Tours of Arnhem Land and the Cobourg Peninsula
Posted on 28 October, 2018 in Arnhem Land, Cobourg, Culture
---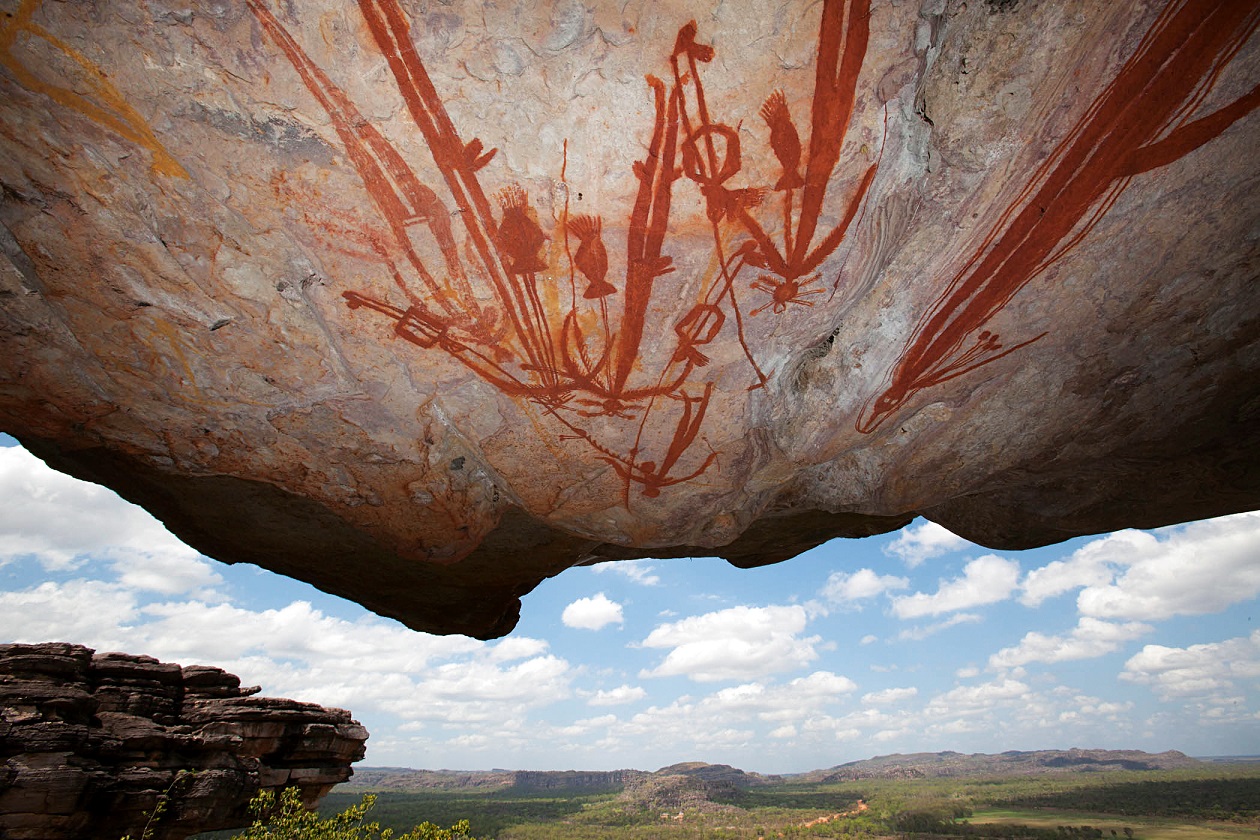 Indigenous people have seen many strangers inhabit their land over thousands of years and as a result their cultural ways have changed. Today, the region of Arnhem Land is one place in Australia which hasn't seen as much change and many local people still practice their cultural traditions. One of the main reasons Arnhem Land is still such a cultural heart land is that you need permission to enter – it's Indigenous land and you can't enter unless you have a special permit (or you live there).
At Venture North we have developed strong relationships with Indigenous Traditional Owners who have granted us permission to enter Arnhem Land with our tour guests. We are extremely privileged to have also been granted permission to operate our unique safari-style camp (Cobourg Coastal Camp) in the Garig Gunak Barlu National Park, located on the Cobourg Peninsula in north-west Arnhem Land.
In Arnhem Land and Kakadu National Park, the treasured Aboriginal rock-art is the world's longest continuing art tradition, and provides a fascinating pictorial record of their heritage. With Venture North, our guests have the opportunity to not only see this rock-art but meet local Indigenous people and learn firsthand about their extraordinary culture, interpreted through a variety of mediums, including speech, art, song, dance, hunting and traditional plant uses.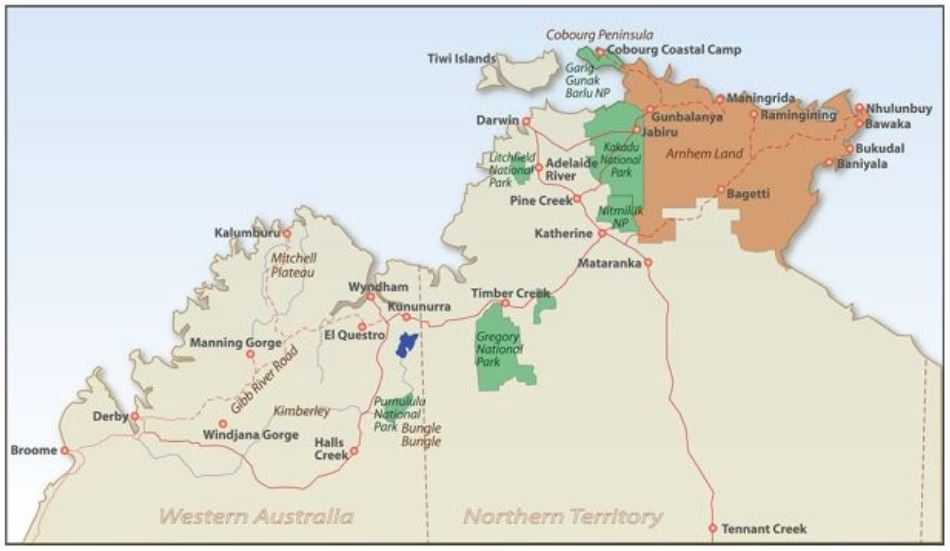 On the Cobourg Peninsula the Indigenous narrative is just the start of the story. Here, there is also ancient Macassan trading history, failed British attempts at colonising Australia's north, and the stories of famous European explorers, such as Ludwig Leichhardt, whose expedition to Cobourg in 1845 was hailed as a major national achievement. On our tours of Arnhem Land and the Cobourg Peninsula tours guests also learn about the frontier days where buffalo shooters, prospectors, pastoralists and missionaries occupied the majority of Indigenous land in the Top End.
Cobourg Coastal Camp overlooks the pristine waters of Port Essington, where hundreds of years ago (well before British or Dutch occupation), the Macassan's utilised the prevailing winds to navigate their praus (boats) from Makassar on the island of Sulawesi (Indonesia) to the shores of northern Australia.
The Maccasan's would set up camp during the wet season in search of trepang (sea cucumber) – Australia's first export!
During this time, they traded goods, such as tobacco, alcohol, tools and rice, with the Indigenous people in return for trepang. This enabled the Macassan's to develop a flourishing trepang trade with China. With the onset of the dry season, these intrepid travellers would return home utilising the south-east trade winds. Fascinating evidence of their occupancy is recorded in rock-art and relics left behind such as woks used to process the trepang.
---
[embedded content]
Using Cobourg Coastal Camp as our base, we explore the Cobourg Marine Park (largest marine park in the NT) by boat and visit the ruins of the failed British settlement; Victoria. Victoria Settlement was established in 1838. Fearing Dutch and French expansion, the British Government decided to establish a garrison along Australia's northern coastline. After two failed attempts at Fort Dundas and Fort Wellington, Victoria was established. Guests learn of the hardships encountered creating the military base and trading centre for passing ships in Port Essington.
Upon completing our tours, many guests have commented on how privileged they feel to have traveled to this part of the world and how they feel more connected to Indigenous culture. They are often fascinated to learn about the European heritage and are in awe of the remote wilderness areas, pristine beaches and unique wildlife they have encountered.
You can visit Arnhem Land and the Cobourg Peninsula on our 4 day Arnhem Land and Cobourg Peninsula tour from Jabiru or our 5 day Kakadu, Arnhem Land and Cobourg Peninsula tour from Darwin. For more information about our tours please email us or call us on (08) 89275500. Thanks for reading 🙂