Things To Do In Darwin In The Wet Season
Posted on 18 October, 2018 in Darwin, Wet Season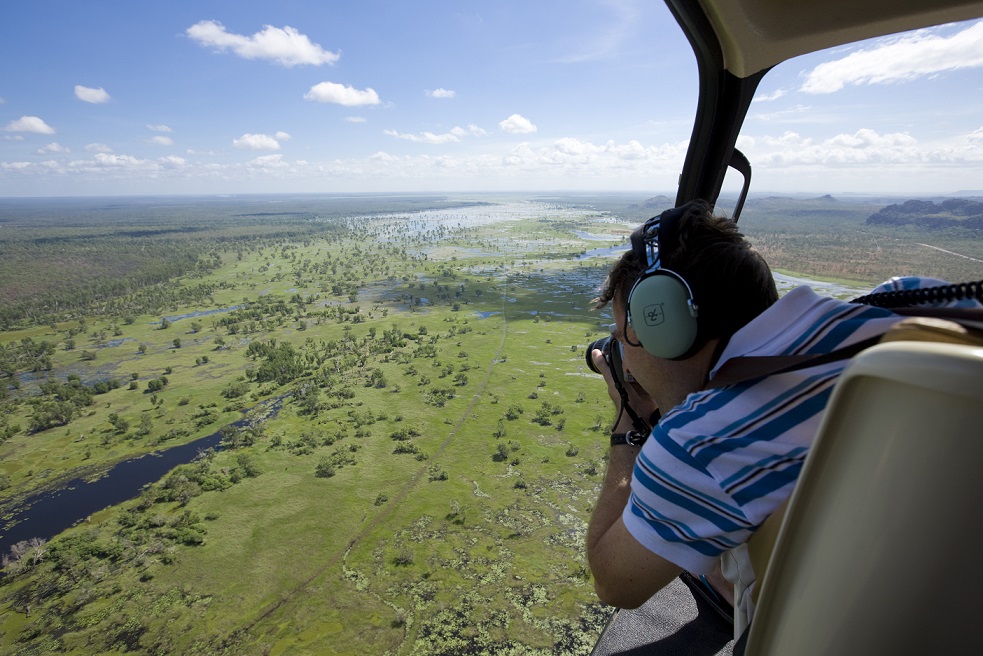 Darwin is a great place to visit in the wet season if you are prepared for a bit of heat, humidity and some rain. This time of year is famous for it's epic lightning storms, pumping waterfalls, bulging rivers systems and lush, green National Parks. 'The Wet', as we Territorians call it, is loved by the locals but few tourist come to experience it. It officially runs from the start of November to the end of April.
In the wet season you'll see the Top End at the mercy of mother nature – often waiting for good rain to come in November and December and then basking in it's rejuvenating falls in January, February and March. Then by April the rain has generally started to slow ahead of the return of the dry season in May. Each month truly has something different and exciting to offer.
Below is a great table from the Bureau of Meteorology showing Darwin's rainfall and temperature statistics for each month averaged over the past 80 years. This gives you a good idea of how hot it can be and also when the rain falls. It's worth also noting that for a great majority of the wet season the rain is very sporadic (often occurring late-afternoon or at night) so you can still get out and about for a lot of the time.

Although the wet season means the closure of various tourist sites in National Parks like Kakadu, it's not all bad news as certain places and activities are only available or at their best in the wet season. An example of this is the scenic 1hr flight over Twin Falls and Jim Jim Falls in Kakadu (picture below). It's a spectacular way to see Kakadu's two most famous waterfalls in all their glory and the heli-flight in particular is highly recommended!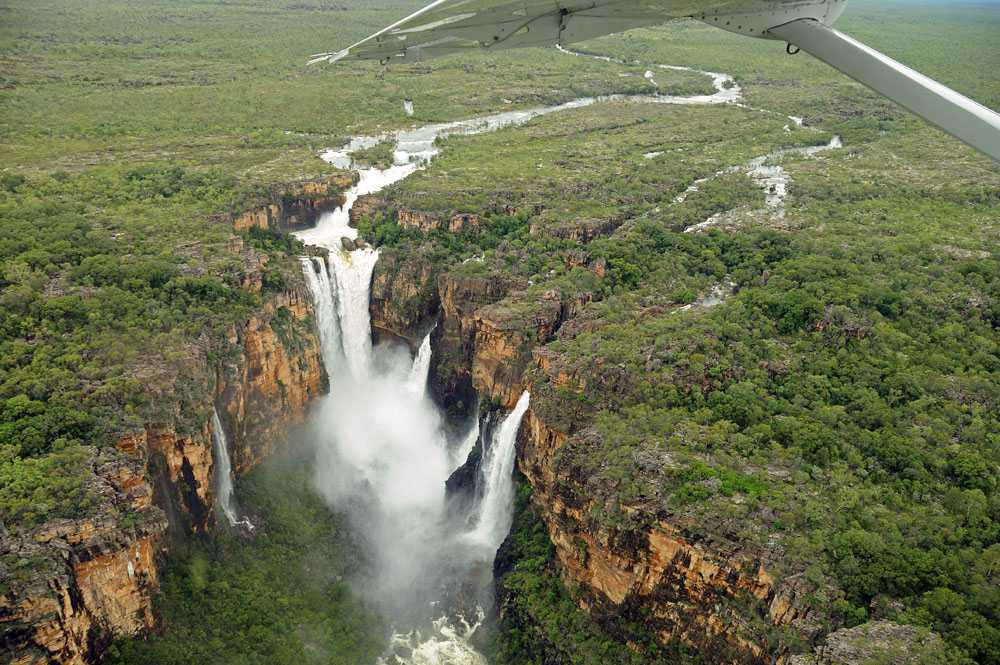 The Yurmikmik Walks in southern Kakadu are another place that comes alive in the wet season. The walks here into Boulder Creek and Motorcar Falls are not to be missed. Another great wet season option (if you're in Kakadu at the right time) is the Ubirr Combo Cruise. It only starts once the river levels get high enough and instead of driving to Ubirr (like in the dry season) you can take a boat over the swollen floodplains and through the paperbark forest. It usually runs sometime between January and March but it really depends on the river levels. Best to check with Bowali Visitor Information Centre for the most up to date information.
During the wet season Venture North does not run any group tours. We instead offer a range of private, accommodated tours from Darwin for individuals, couples and families. Guests have the opportunity to head out on tour with just their party, and with one of our expert guides to experience the best the wet season has to offer. These tours run anywhere from 3 days to 1 week in duration and are tailored to the interests of our guests. Below is an example of a popular wet season tour we have run.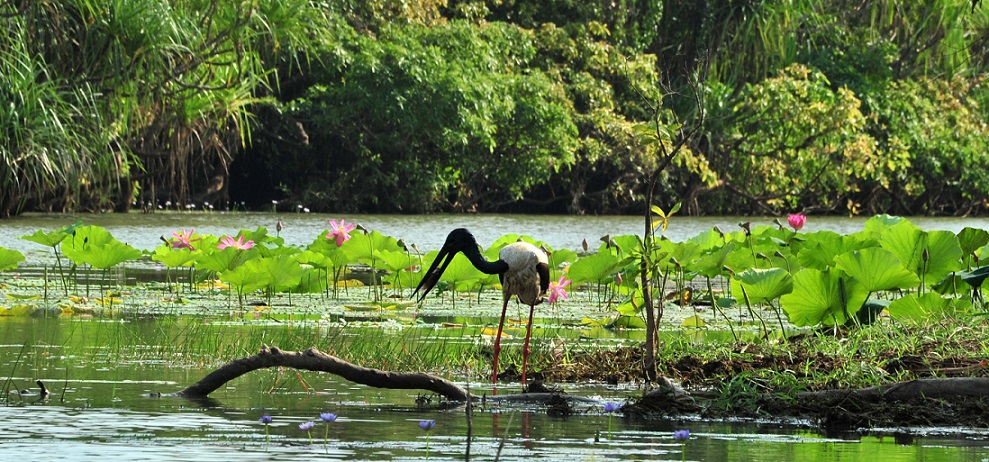 ---
Wet Season Tour from Darwin
Day 1 (Litchfield)
Depart Darwin by 4WD and travel to Litchfield National Park. Enjoy hiking and swimming at Buley Rockhole, Florence Falls, Tolmer Falls and see the Magnetic Termite Mounds.
Overnight: Pine Creek Railway Resort (cabin)
Day 2 (Katherine)
Depart Pine Creek and travel to Katherine, en route see Edith Falls before visiting the Katherine Hot Springs. Visit the Godinymayin Yijard Rivers Arts & Culture Centre and stay in luxury accommodation next to Katherine Gorge.
Overnight: Cicada Lodge (lodge room)
Day 3 (Katherine/Kakadu)
Embark on a cruise through Katherine Gorge then continue on to Kakadu National Park by 4WD. Swim at Moline Rockhole and see the Yurmikmik region of Kakadu.
Overnight: Cooinda Lodge Kakadu (lodge room)
Day 4 (Kakadu)
Join a sunrise wetlands cruise on Yellow Water Billabong, followed by a visit to the Warradjan Aboriginal Culture Centre. Enjoy croc spotting at Cahill's Crossing and a rock art tour of Ubirr Rock.
Overnight: Mercure Kakadu Crocodile Hotel (hotel room)
Day 5 (Kakadu)
Enjoy sunrise at Nawurlandja Lookout and then view the rock art galleries at Nourlangie Rock. Finally, we'll finish with a spectacular 1hr scenic flight of Kakadu before driving back to Darwin.
Should you have any questions about visiting Darwin in the wet season or would like us to put together a wet season tour please don't hesitate to call or email our office.