Posted on 04 July, 2018 in family, kids, Litchfield, Kakadu, Arnhem Land, Cobourg, Private Charter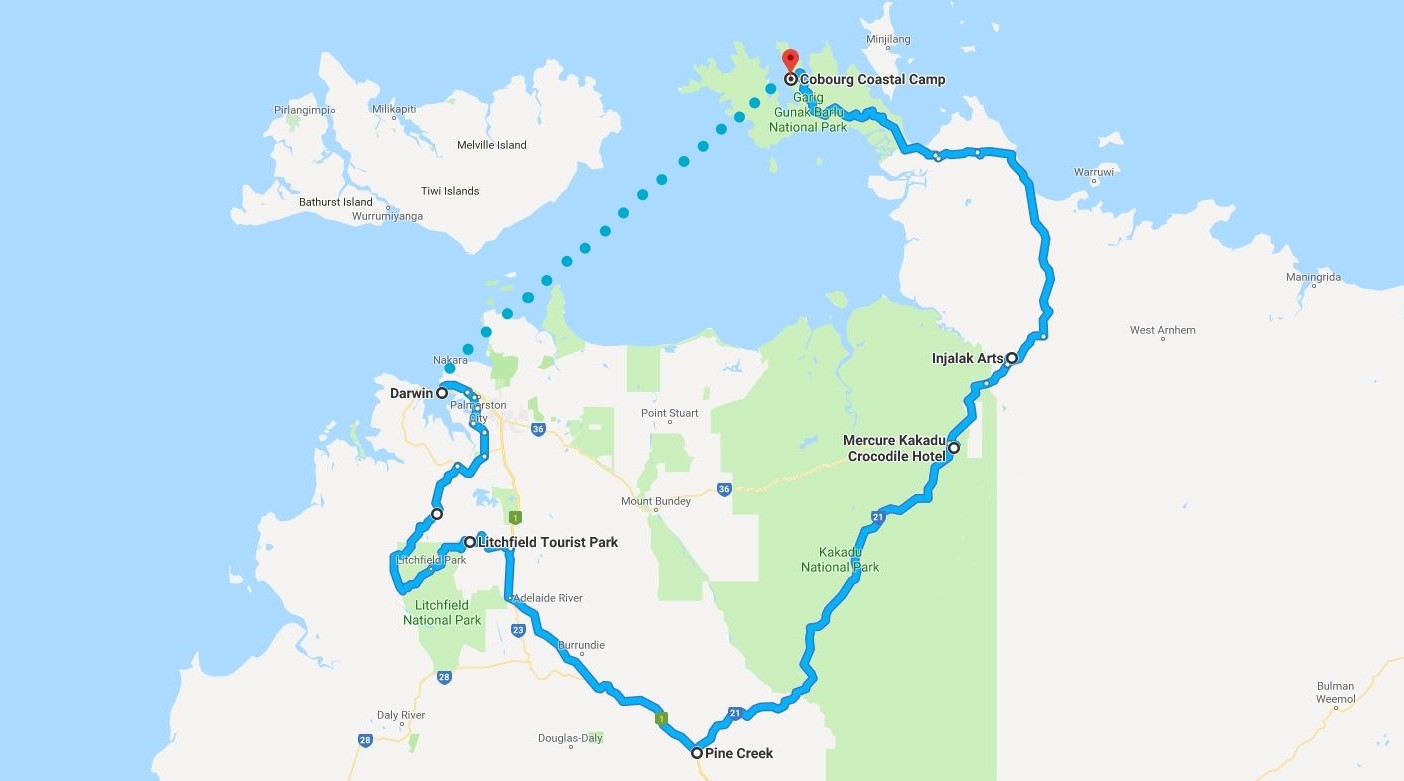 8 Day Litchfield, Kakadu, Arnhem Land and Cobourg Peninsula Tour
This tour was designed for an extended family of 16 people, ranging in ages from 5 to 70! The purpose of the trip was not just a fun holiday but a chance for the children to learn about the land, its Indigenous people and their culture. The tour begins in Darwin, then travels south to Litchfield, followed by Kakadu (via Pine Creek), then into Arnhem Land and up to the Cobourg Peninsula (finishing with a scenic flight back to Darwin). These guests travelled in July.
---
DAY 1
Depart your
Darwin accommodation at 07.30am and travel south on the Stuart Highway to Litchfield National Park. Litchfield is
located just over an hour from Darwin and comprises of a central sandstone
plateau which supports rich woodland flora communities. Patches of monsoon
rainforest thrive in the deep, narrow gorges created over thousands of years by
the force of the waterfalls cutting into the escarpment walls. Wildlife such as
wallabies and birds flourish in the Park and can often be seen while travelling
through.
Two of
Litchfield's most famous waterholes are Buley Rockhole and Florence Falls, both
of which we will visit today. Here you will have the opportunity to swim and
also snorkel in the crystal clear pool below Florence Falls and relax in the
cascading pools at Buleys. We will
also visit Wangi Falls and later the impressive Magnetic Termite Mounds. These gigantic termite mounds stand up
to 2m tall, having been erected in a north-south orientation which acts as a
built in temperature control. These 'tombstone' like structures make the area
look eerily like a giant cemetery.
Later this
afternoon we will make one last stop at Tolmer Falls before continuing to our accommodation for the
night at Litchfield Tourist Park.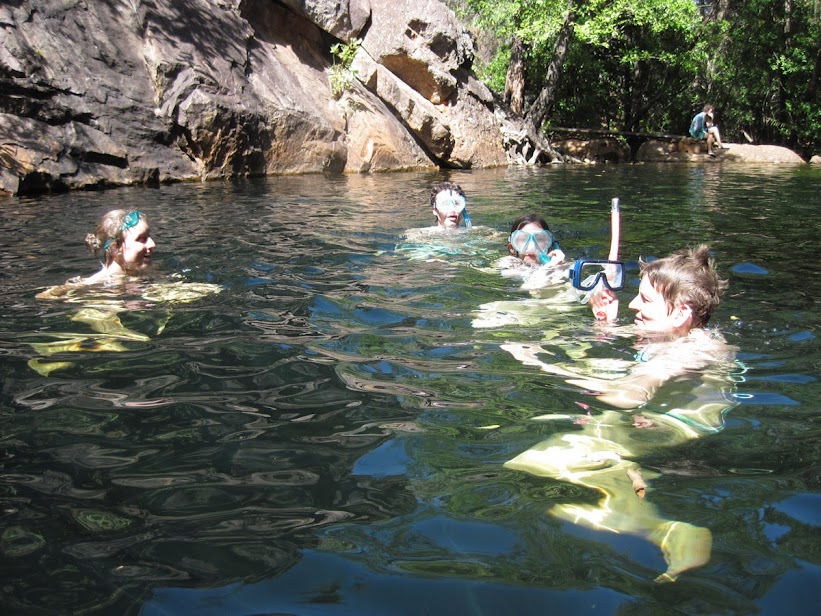 Overnight:
Litchfield Tourist Park (cabin)
---
DAY 2
Today we make our way out of Litchfield and into Kakadu National Park.Covering almost 20,000 square km of exceptional
natural beauty and unique biodiversity, Kakadu is one of very few places World
Heritage listed for both its cultural and its natural values. Kakadu is home to
the Bininj and Mungguy Aboriginal people who have inhabited this area for
thousands of years.
Our first stop in Kakadu will be Moline Rockhole,
a special permit area in which only a few select operators are permitted to
access; guaranteeing minimal crowds. The small waterfall and waterhole below
the falls is a great place to cool down and relax. Here your guide will give
you a pair of snorkels so you can explore the underwater world, hope to a
variety of species such as fish and turtle.
After a picnic lunch we'll travel to Cooinda and
visit the Warradjan Aboriginal Culture Centre. Warradjan represents a pig nosed
turtle and this interactive centre provides detailed information about
Aboriginal culture in Kakadu. Then at 4.30pm we will join a 2hr sunset cruise
on the famous Yellow Water Billabong. On this picturesque waterway you will
have the opportunity to view a large variety of birdlife as well as salt water
crocodiles in their natural environment. Learn more about the wildlife on the
billabong from your knowledgeable guides who will make the cruise both
fascinating and informative.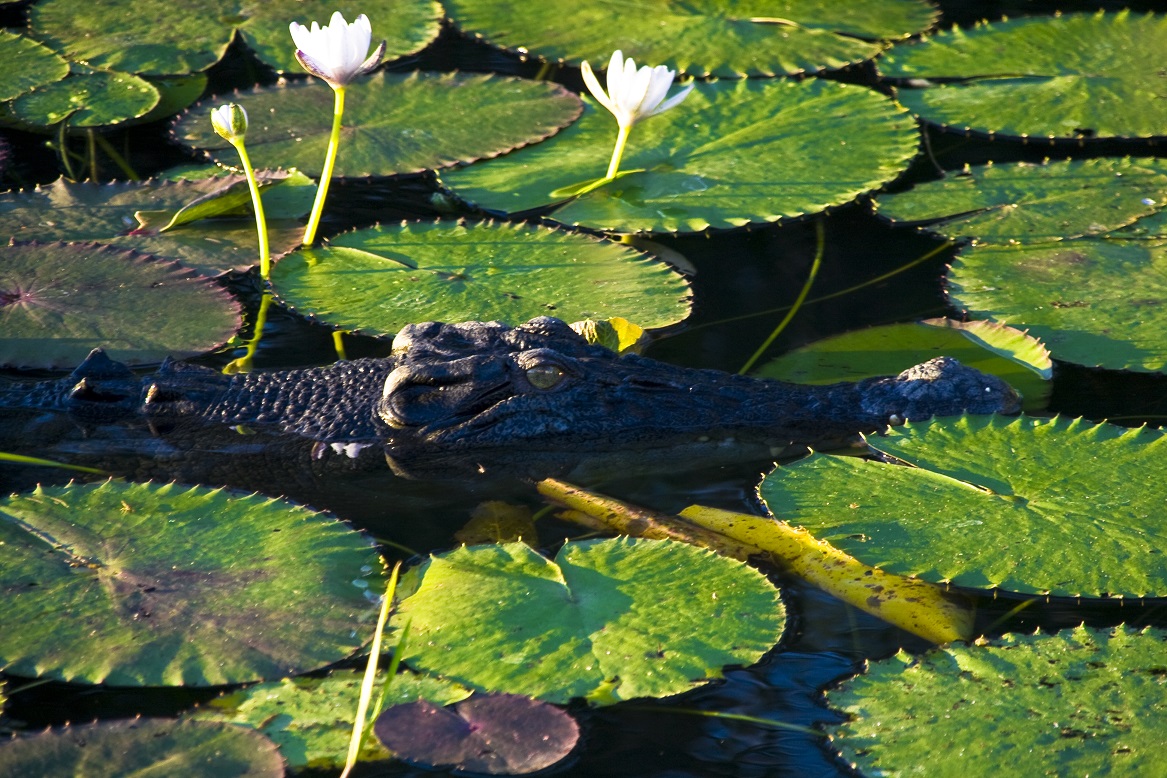 Overnight: Mercure Crocodile Hotel (hotel room)
---
---
Day 3
After breakfast we will four-wheel drive into Jim Jim and Twin Falls, where we'll spend the day at two of Kakadu's most famous
waterfalls.
Today offers excellent hiking, swimming and
photographic opportunities.
Enjoy a short, fully guided boat cruise to Twin
Falls where you can view these impressive waterfalls cascading over sharp
cliffs and meeting the water and sandy beach below.
After lunch we'll depart Twin Falls hike in to
Jim Jim Falls. Jim Jim comprises of a huge cliff face where a single stream of
water continuously falls from the Arnhem Land escarpment above into the plunge
pool below.
Return to Jabiru late-afternoon.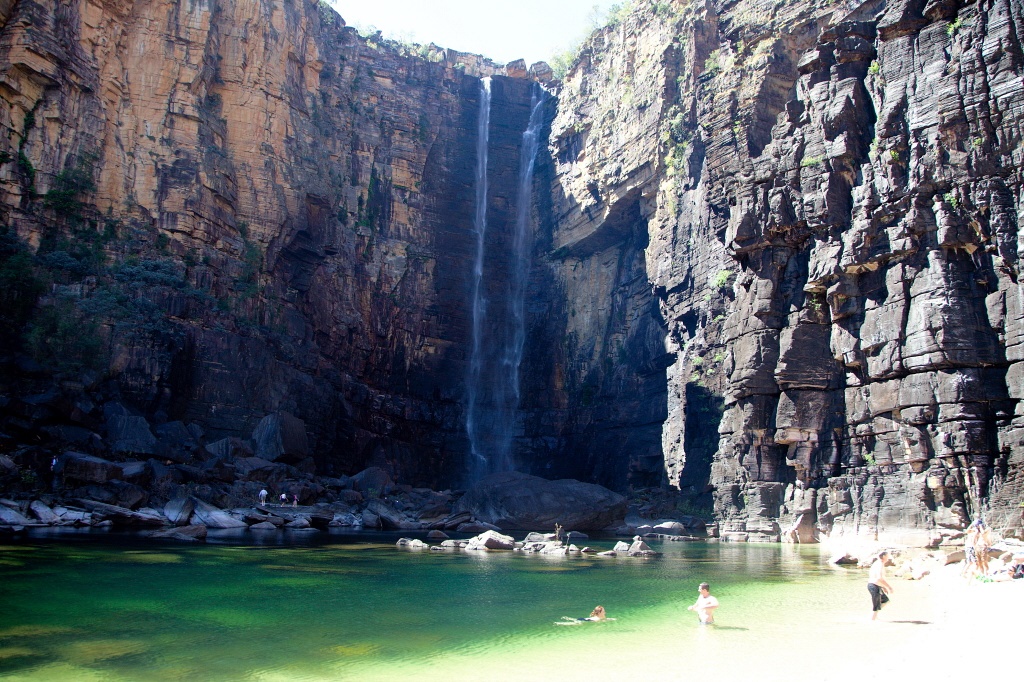 Overnight: Mercure Crocodile Hotel (hotel room)
---
---
Day 4
This morning we will visit Nourlangie Rock.
Nourlangie is an ancient Aboriginal rock art and occupation site. Aboriginal
people have inhabited this area for thousands of years, sheltering under Nourlangie
Rock and utilising the natural resources around them. The results of this
occupation can still clearly be seen and understood today with the various rock
paintings of animals, people and spirits. Your guide will give detailed
explanations of the stories behind the rock art and the surrounding area.
Travel south down the Kakadu Hwy before arriving
at Maguk (Barramundi Gorge). Enjoy a scenic 1km walk along the edge of
Barramundi Creek before arriving at the base of Barramundi Falls. Here you have
the opportunity to swim or snorkel in the large plunge pool below the falls and
discover an array of aquatic life.
Depart Maguk late afternoon for Nawurlandja
Lookout. A short climb takes us up the sloping sandstone to provide views of
the sun setting across Anbangbang Billabong, Nourlangie Rock and the Arnhem
Land escarpment.
Return to our hotel after sunset.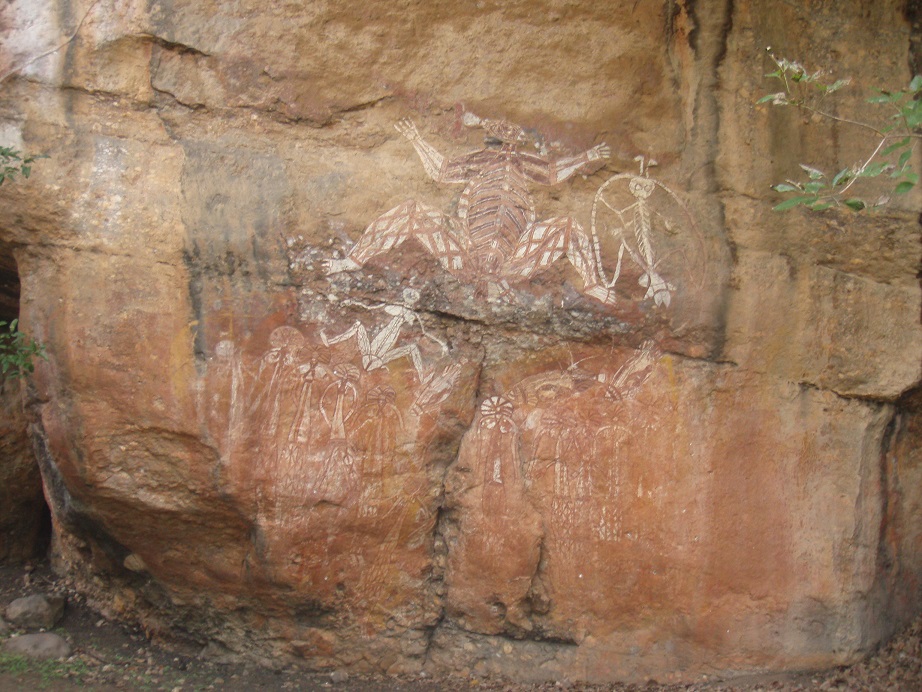 Overnight: Mercure Crocodile Hotel (hotel room)
---
DAY 5
After breakfast we travel from Jabiru to the
northern region of Kakadu National Park to Cahill's Crossing on the East
Alligator River and enter Arnhem Land. A 15 km scenic drive to Gunbalanya
Aboriginal community provides some of the best driving views in the Top End
with floodplains covered in bird life and water lilies running up alongside the
Arnhem Land escarpment.
Upon arrival at Gunbalanya we will visit the
Injalak Arts and Craft Centre. Here you have the opportunity to meet and watch
traditional local artists in action before departing with our Aboriginal guide
to be shown around the Injalak Hill art sites. Spend the morning experiencing
some of the best Aboriginal rock art in Australia before returning to the
Injalak Art Centre where we leave our hosts and journey on to the Cobourg
Peninsula. The drive takes approximately 3-4 hrs with stops and creek crossings
along the way.
Upon arrival at Venture North's camp you will
be greeted by the resident camp caretakers and served nibbles on the cliff top.
Relax as the sun sets over Port Essington.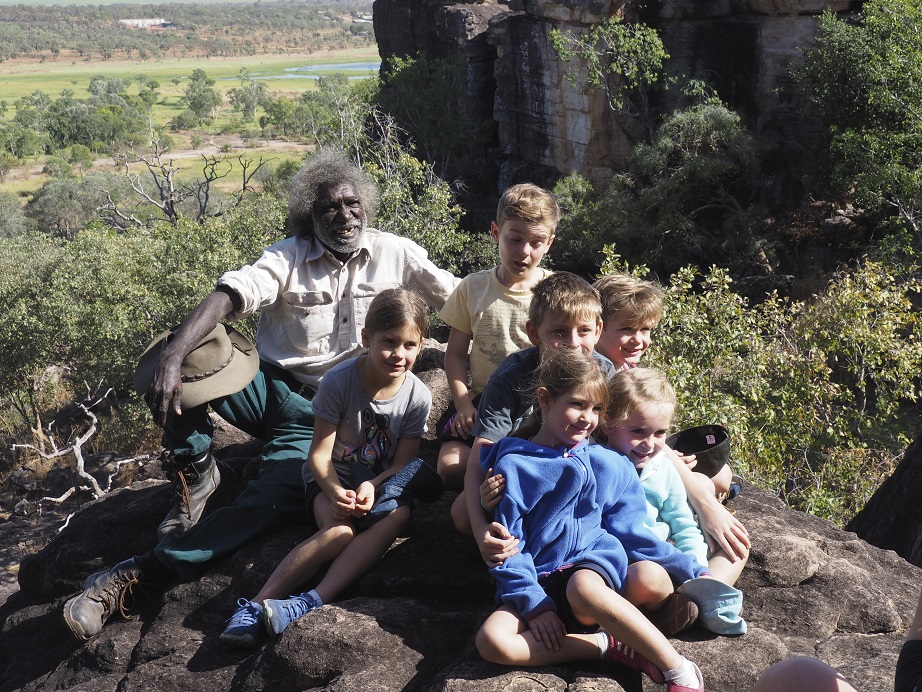 Overnight: Cobourg Coastal Camp (permanent
safari tent)
---
DAY 6
Awake to the sound of birds and enjoy a
special 'Cobourg-style' cooked breakfast.
This morning will be spent exploring the
Northern Territory's largest Marine Park by boat. Cobourg is abundant in some amazing marine life including six of the seven species of marine turtle, manta
rays, dolphins, sharks, crocodiles, mud crabs and plenty of fish.
As we cruise the Marine Park we will stop and
visit the Victoria Settlement ruins. Established prior to Darwin as a military
outpost by the British, this site represents the third failed attempt at
settlement in Northern Australia. After surviving for 11 years between 1838 and
1849 it was abandoned. Stone ruins still stand on the shoreline of Port
Essington and serve as a reminder of the hardships faced by the early
colonists.
Depart the settlement and enjoy a slow journey
back to camp stopping along the way to spot marine life and do some fishing.
Return to camp this afternoon where you can explore
the nearby beaches and creek systems, try your luck at fishing or simply enjoy
the solitude while reading a book from a hammock overlooking the ocean.
Tonight enjoy a freshly caught seafood dinner.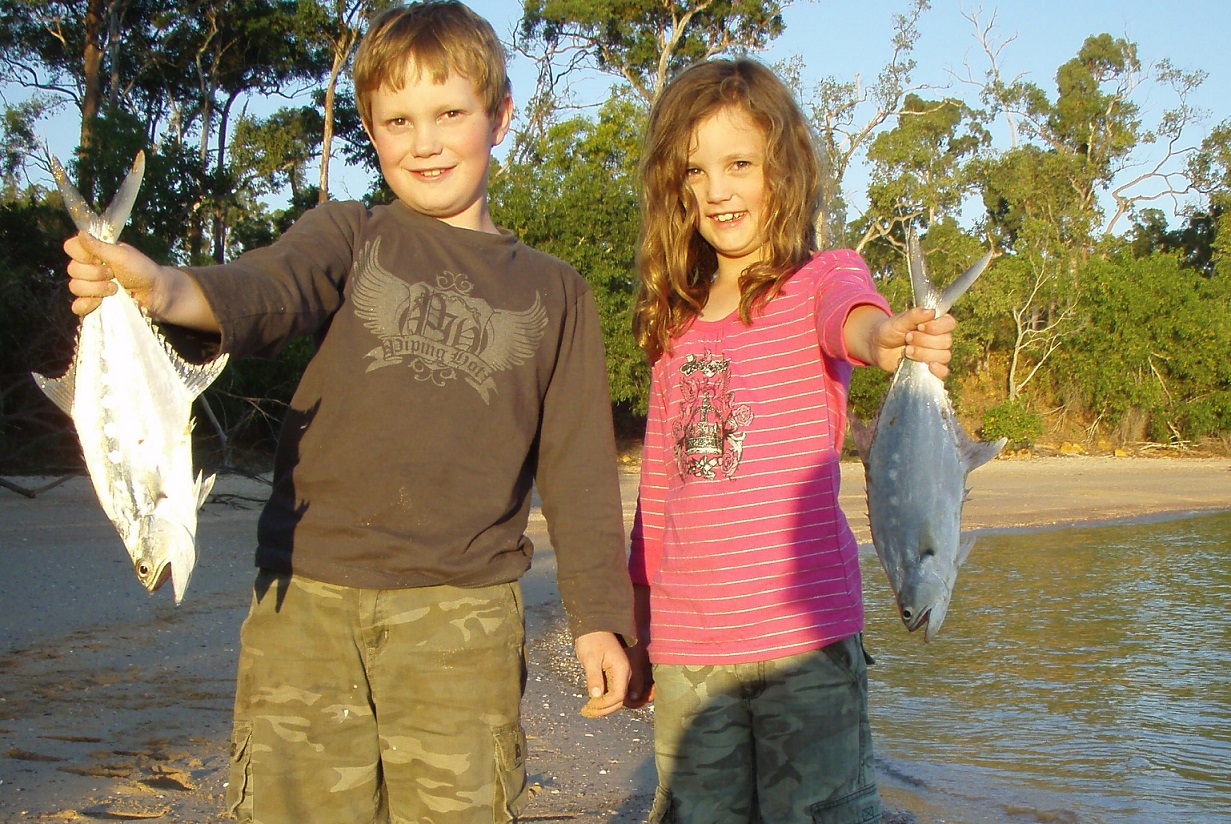 Overnight: Cobourg Coastal Camp (permanent
safari tent)
---
DAY 7
Today we explore the eastern side of the Park
this time by 4WD.
Cobourg is home to the first RAMSAR wetland
(wetlands of international importance) in world with freshwater paperbark
swamps and billabongs 100m from the coastline.
Continue on via the northern beaches, commonly
used as turtle nesting areas and covered in a wide range of shells. Low tide
provides opportunities to explore exposed coral reefs and rock pools which are
home to a variety of marine life.
After lunch you will have an opportunity to go
hunting for mud crabs using traditional Aboriginal methods. Learn how to hunt
and gather these local delicacies before having a go yourself.
Later in the afternoon we will also visit the
Park's Cultural and Information Centre before making our way back towards camp.
Overnight: Cobourg Coastal Camp (permanent safari
tent)
---
DAY 8
Today enjoy a relaxed morning at camp before
making our way to the Cobourg airstrip where you'll board a light aircraft for a 45min scenic flight back to Darwin.
This ends your Venture North journey.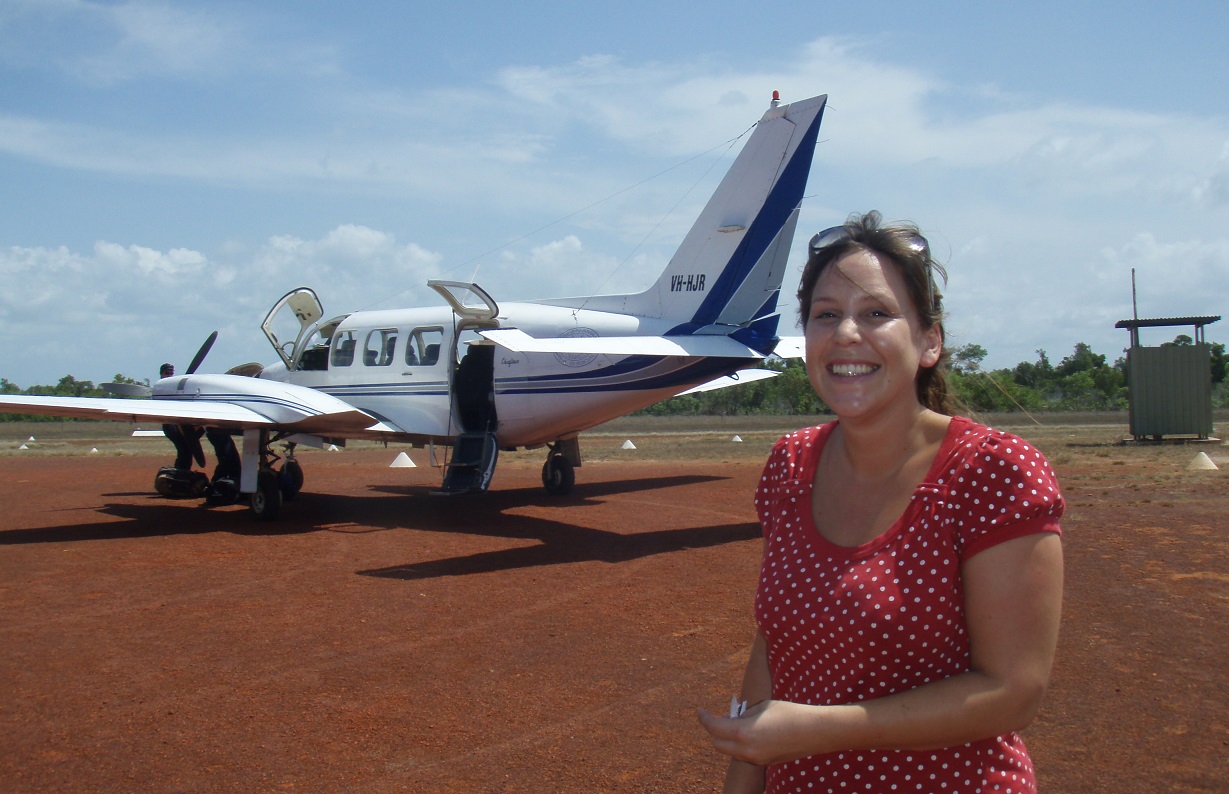 For more information about family friendly tours like this please contact Venture North on 0889275500 or email us here.