6 Day East Arnhem Land Safari
Posted on 21 March, 2018 in Arnhem Land, Culture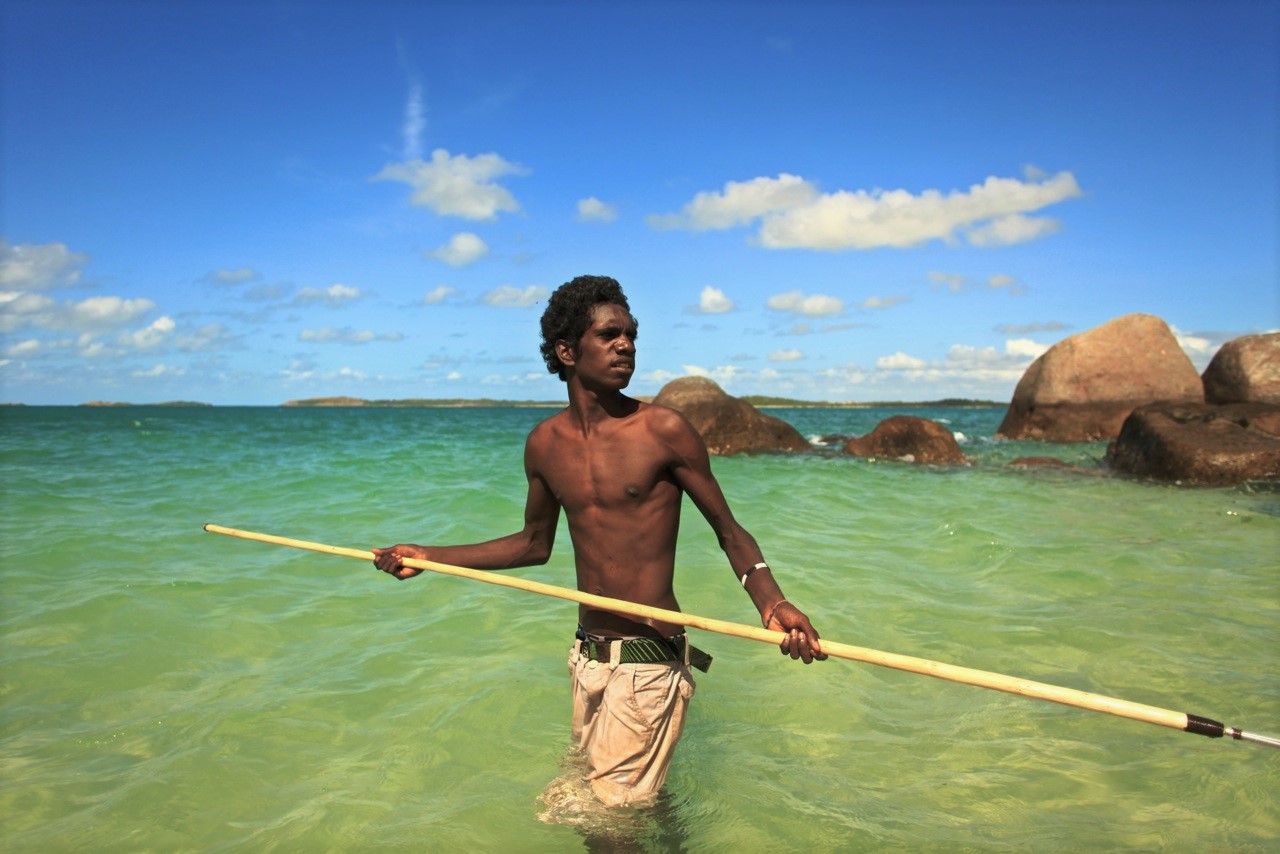 ---
See the world's oldest living culture firsthand as we take you on a journey into the remote East Arnhem Land. The tour travels overland from Darwin then along the Central Arnhem Road visiting various Aboriginal homelands and communities en route to Nhulunbuy (Gove).
Venture North is honoured to offer this in depth cultural safari through this fascinating part of the world. Our exclusive itinerary provides travellers with an intimate glimpse into the lives of the Jawoyn and Yolngu Aboriginal people in Arnhem Land and the opportunity to meet and interact on their home soil.
On this 4WD safari you'll experience an authentic Australia with the Traditional Owners of the land as we bushwalk, fish, hunt, collect bush tucker (native foods) and learn about their ancient traditions of song, dance and ceremony.
---
DAY 1
At 7am your Venture North guide will collect you from your Darwin accommodation for the beginning of your 6 day cultural safari through Arnhem Land. Arnhem Land comprises of vast amounts of Aboriginal owned land (approximately 100,000 square km) where many local people are still governed by their traditional ways. Access is strictly regulated through a permit system.
After departing Darwin, we will travel 3 hours south along the Stuart Highway to Katherine. Here we will stop at the Katherine Hot Springs for a quick dip and morning tea. Next we will visit Godinymayin Yijard Rivers Arts & Culture Centre where you can learn more about the art and culture of the region.
After lunch we will continue our journey into Arnhem Land. Not far out of Katherine we'll join the Central Arnhem Road which continues all the way to Nhulunbuy. From here it's only about another hour to the Indigenous community of Beswick (Wugularr), our home for the next 2 nights.
After reaching Beswick we will set up camp then embark on a local history walk around the community billabong.
Overnight: Beswick (camping)
---
DAY 2
Today we will be joined by some of the local Jawoyn people and head 'out bush'. Each trip out bush is different and depends on the season. Sometimes we'll look for bush tucker such as native honey (sugar bag) other times we'll learn to make a digeridoo from scratch.
Today we'll also visit the local waterhole for a swim.
Then in the evening we'll prepare our bush harvest and enjoy dinner with our local hosts.
Overnight: Beswick (camping)
---
DAY 3
After packing up camp this morning you'll have time to browse the local gallery/museum.
Next we will hit the road and travel deeper into Arnhem Land. Today will be the biggest drive of the trip as we travel from Beswick in the south to Gapuwiyak in the north. The journey takes us through a variety of landscapes, creek crossing and small communities.
Late-afternoon we'll arrive into the East Arnhem Land community of Gapuwiyak. Located on the shores of Lake Evella the town was originally established in the late 1960s by Methodist missionaries to supply timber for missions in the region. Today it is home to a population of about 1000 people and is one of the biggest communities in East Arnhem Land.
Enjoy a drive around the town and lake before dinner this evening.
Overnight: Gapuwiyak (bush camping)
---
DAY 4
Today we will embark on a full day of cultural activities with our local Yolngu hosts. Often the group will be separated into gender to learn about men's and women's 'business', e.g. activities such as spear making is a man's domain while basket weaving and craft is a women's activity.
Then tonight we'll finish our spears and basket weaving (or alike) around the campfire.
Overnight: Gapuwiyak (bush camping)
---
DAY 5
Today we will again embark on a full day of cultural activities with our local hosts, this time to a different region of Gapuwiyak. Today we'll more focus on finding bush tucker in the area and do some fishing.
Then tonight enjoy another memorable dinner cooked on the coals with our local hosts.
Overnight: Gapuwiyak (bush camping)
---
DAY 6
After saying goodbye to our hosts we'll depart and continue north to the community of Yirrkala to visit the Buku-Larrnggay Mulka Art Centre, arguably one of the best and most significant Indigenous art centres in Australia.
The art centre includes an extensive gallery of Aboriginal art and artefacts, a fascinating museum and a theaterette featuring many films of the area. The East Arnhem region is home to many important artists who specialise in paintings on bark as well as intricate pandanus weavings. The region is also considered to be the home of the Yidaki (commonly referred to as the didgeridoo) which the centre displays and sells a wide variety of.
One of the jewels in Buku-Larrnggay Mulka's crown are the two four metre tall Yirrkala Church Panels (1962-3) which have been classified as some of Australia's most important historical art works. The centre also features the message stick that Wonggu sent his sons in the early 1930's which is another significant story in modern Indigenous/Australian history.
After a picnic lunch at the local beach you will be dropped off at either your Gove hotel or alternatively the Gove Airport in time for the 3.25pm flight back to Darwin.
---
COST:
$4,990.00 per person (maximum of 6 guests)
Subject to availability, includes GST and is valid until 30 December 2020.
Please note the above itinerary is subject to change at late notice due to weather conditions and cultural reasons.
---