Explore the exquisite El Questro in the heart of the Kimberley
Posted on 03 November, 2017 in Kimberley, Tours, Wildlife
Branko's Lookout – El Questro Wilderness Park
---
What's in a name? In
the case of El Questro, no-one knows. The meaning
behind the property's moniker remains a mystery – well, to everyone except
Torrance McMicking, who named the property in 1958 when he staked the original claim.
Formerly a working cattle station, El Questro
is 100 kilometres from the nearest town and commands 700,000 square kilometres of
the Western Australian Kimberley region – around the same size of Morocco (yep,
the country). While El Questro has changed hands many times, it wasn't until Will
and Celia Burrell took charge that the property's focus moved from droving to
tourism.
But even though El Questro delivers nature, adventure and luxury
experiences by the truckload, it still retains the rugged charm of its outback cattle
station heritage.
El Questro is an untamed beauty, and
she has so much to offer – deep gorges, craggy mountains, roaring waterfalls,
secluded swimming holes and rainforest sanctuaries. If outback adventure is
your thing, exploring the Cockburn Range via four-wheel-drive vehicle adventure
on the Karunjie Track makes for a great day out among the majestic mountains. El Questro
is a hiker's paradise, and there's a trek to suit any
fitness level, whether you're up for an exhilarating physical challenge or a
leisurely sunset stroll. There are 200 kilometres of established trails traversing
the property, taking in shaded gorges, cascading waterfalls, craggy escarpments
and spectacular lookouts. If you want the fresh air without the exertion, opt for
a tour on horseback.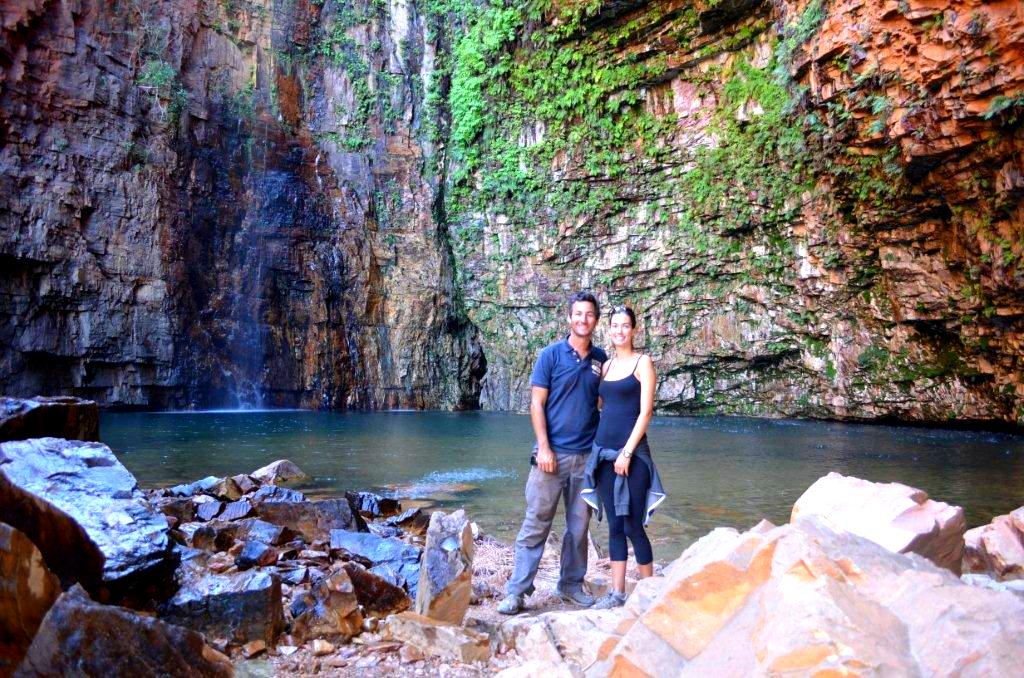 There are more
wildlife experiences on offer at El Questro than you can shake a stick at. Keen
birdwatchers are in for a treat with frequent sightings of Rainbow Bee-eaters,
Sea Eagles and Brolgas. If you're lucky, you may even have a chance encounter with
the endangered Gouldian Finch. A cruise along Chamberlain Gorge is another must-do for nature lovers; being on the water gives
you a unique perspective of the gorge's lofty burnt-orange walls, and the chance
to get on eye-level with flora and fauna. Home to three river systems, El
Questro's waterways are full to the brim with barramundi, and with some of
these spots accessible only by helicopter, there are no worries about your
fishing hole being crowded out.
Travelling can be hard
work, so it's
lucky El Questro offers luxury in spades. Soak your stresses away in the cosy Zebedee Springs; a series of
natural thermal rock pools lined with lush Livistonia palms. For the ultimate in
bush luxury, enquire with us about a stay at the
exclusive
El Questro
Homestead. Nestled among fragrant frangipanis atop a
cliff overlooking the mighty Chamberlain River, The Homestead features baths
cantilevered over the cliff's edge, sunset canapes and fine dining in your
private abode. A tour from the air is the only way to access El Questro's most
exclusive and hidden delights. Take a
helicopter flight to your own private waterfall and
stop for a gourmet picnic lunch, or fly to a mountain top to take in the
Kimberley's rugged vastness over a glass of wine at sunset.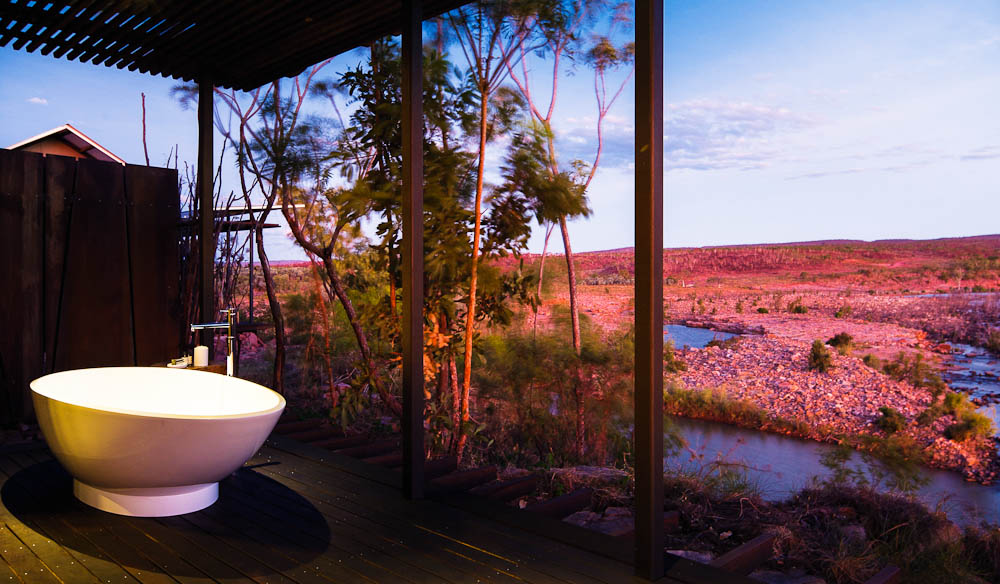 The Homestead too rich for your blood, and camping not your thing? No problems! Accommodation options also
include super-comfy safari tents on the doorstep of Emma Gorge, as well as
resort-style bungalows lining the banks of the Pentecost River. Imagine waking
up to a view like that! Foodies rejoice – there are myriad dining options on
offer, from café-style fare to hearty steakhouse meals. You can even get a cup
of real espresso coffee to fuel your day's adventures.
It doesn't matter how
much money or time you want to spend – there's a unique adventure waiting for
every traveller at El Questro. All of Venture North's tours to the Kimberley region include a
stop at El Questro Wilderness Park, and we're the experts at tailoring
an experience to suit your budget and interests. Enquire or
book
today.