Posted on 03 April, 2017 in Culture, Tours
Wondering how to get to the Barunga Festival? Don't have your own camping gear? Wanting to visit the festival but also experience a bit more of the region?
Well why not join us? On this special one-off 5 day tour through Jawoyn country that includes one of the NT's great cultural festivals!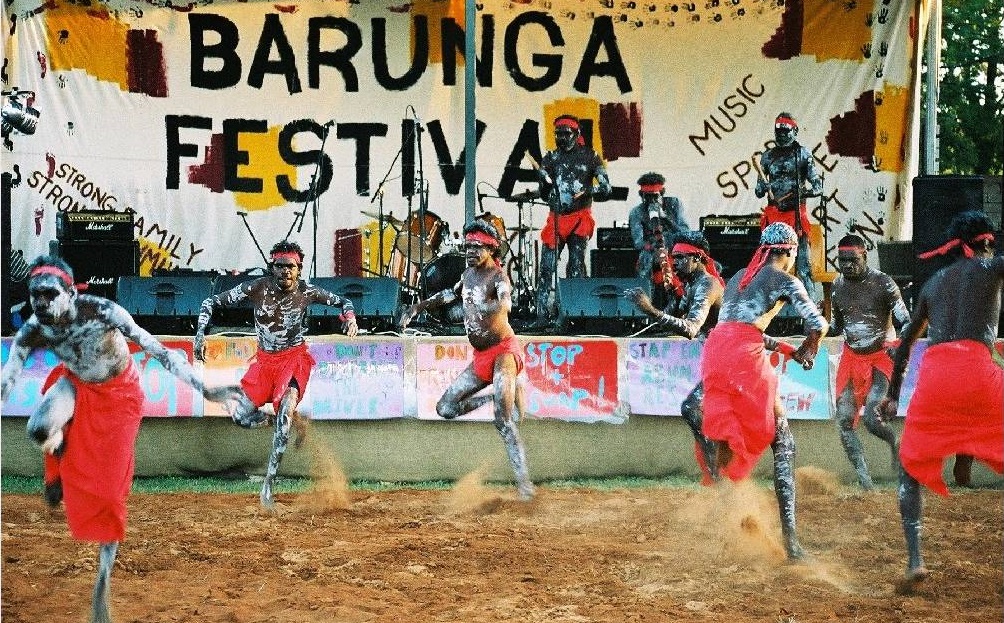 ---
So what is the Barunga Festival?
Barunga Festival was founded back in 1985 and has become one of the Northern Territory's most important cultural events. Indigenous and non-Indigenous people come from all over Australia to celebrate Indigenous community life through music, sport and culture. This family friendly event is held over the Queens's birthday long weekend and includes 3 nights and 2 big days of festivities. Barunga is located near the bottom of Arnhem Land, not too far from Katherine.
Some of the major highlights of the festival include; the men's Aussie rules carnival, women's softball competition, the bungul (traditional dance), yidaki (digeridoo) playing competition, spear throwing competition, workshops (damper cooking, yidaki making, weaving etc.) and of course the amazing music!
Each year bush bands from all over remote regions of the NT (and beyond) come to Barunga to show off their musical talents alongside some of the more well known names from around Australia. This year local favourites B2M and The Lonely Boys will be playing as well Skinnyfish Sound System, Coloured Stone and the well known singer-songwriter Missy Higgins.
To celebrate this great festival and to allow people to experience Jawoyn culture and this beautiful region we have put together the following tour.
---
The Barunga Festival Tour Itinerary
Friday 09 June
Your Venture North guide will collect you from your Darwin accommodation a 7am
Travel south along the Stuart Highway towards Katherine, en route we'll enter Jawoyn country where we will stop for a swim and morning tea at Edith Falls
Continue on to Katherine, here we'll visit the Godinymayin Yijard Rivers Arts & Culture Centre where you can learn more about the art and culture of the region
Next we'll travel out of Katherine and take the Central Arnhem Road to the small community of Barunga where we'll set up camp for the next 3 nights
This evening relax in a comfy chair under the stars and watch the Road Safety Short Film Competition. The competition has been created to spread the road safety message to remote communities in the NT. Schools, individuals and groups are encouraged to submit a short 4 minute films that promote responsible road user behaviour and prizes will be awarded on the Sunday night.
Overnight: Camping at the Barunga Festival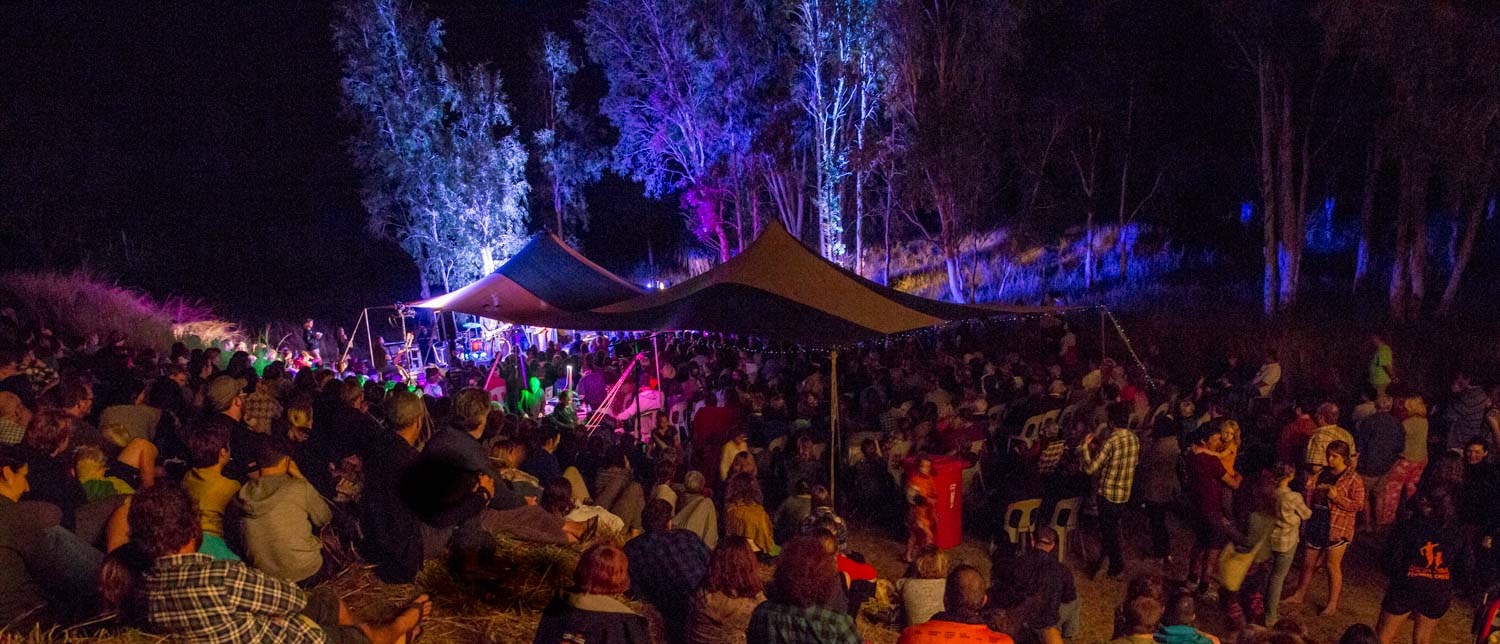 ---
Saturday 10 June
This morning the men's Aussie Rules Football Carnival kicks off. Held over two days, teams from remote communities around the region compete . It's fast, competitive and the skills are impressive. Even for the non-footy lovers we'd recommend catching a least one game!
Also starting this morning is the women's Softball Carnival which is held over the two days as well. It's great fun to watch – not only the players but the friends and families passionately cheering on their home stars!
Today there will be various cultural activities you can get involved in, including:

Yidaki (didgeridoo) making, Weaving workshops, Damper making, Bush tucker cooking, Bush medicine workshops, Spear making

Mid-afternoon the Yidaki playing competition starts. FYI – Yidaki is the traditional word for didgeridoo in this region
Late-afternoon the Opening Ceremony begins showcasing the music and traditional dance (bungal) of the area
Then when darkness approaches and the sky fills with an abundance of flying foxes the 'Bush Bands' start. These bands are from communities far and wide and are very entertaining
Overnight: Camping at the Barunga Festival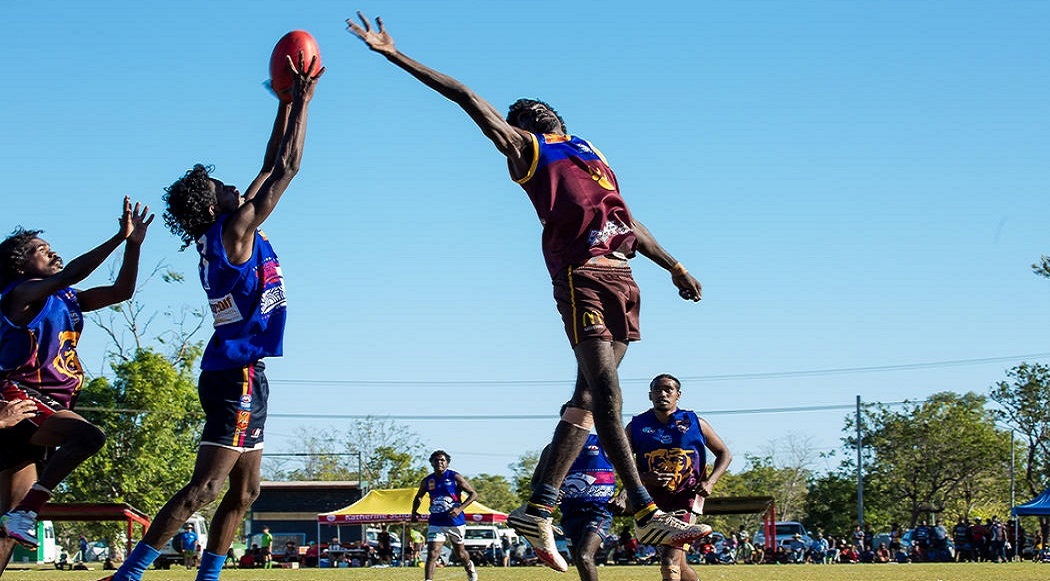 ---
Sunday 11 June
This morning the Aussie Rules Carnival will continue (with the Grand Final late-afternoon)
After lunch is the highly contested Spear Throwing Competition
Late-afternoon there will be a Bungul, these traditional dances are not to be missed
This evening there will be presentations for all the sports trophies as well as the winner of the short film competition
Then once the sun dips below the horizon the band will start up again. Tonight you'll see the headline acts including B2M, The Lonely Boys, Skinnyfish Sound System, Coloured Stone and Missy Higgins. The music will continue long into the evening with a range of bush bands closing out the show
Overnight: Camping at the Barunga Festival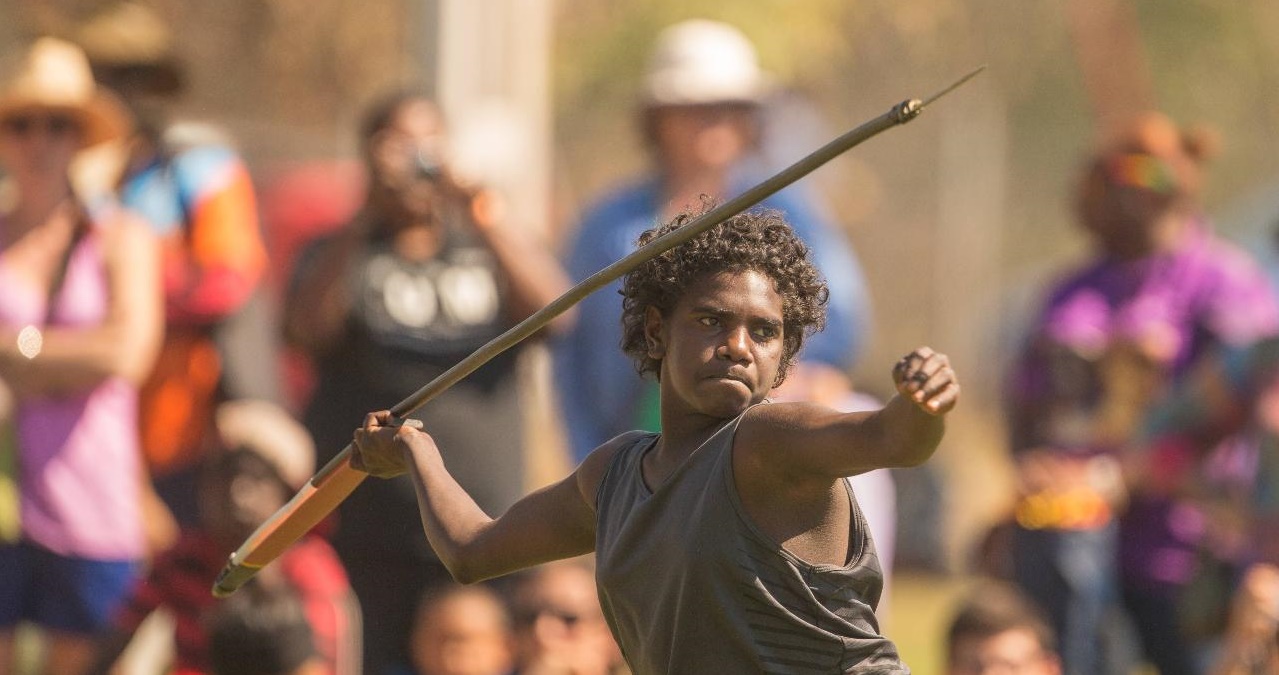 ---
Monday 12 June
This morning we will pack up camp and travel to another remote Indigenous community called Wugularr (also known as Beswick). Wugularr is a little bit bigger than Barunga, home to about 450 people
Once at Wugularr we'll visit Djilpin Arts, a local non-for-profit created to support the arts and culture of the region. The gallery and cultural centre are well worth a look
Next we'll be joined by a few of the locals and head 'out bush'. Each trip out bush is different and depends on what's in season. Sometimes we'll look for bush tucker such as native honey (sugar bag) other times we'll harvest the pandanus plant and do some basket weaving. Whatever we do it will be a memorable day
Late-afternoon we'll take a dip in one of the local waterholes
Finally today we'll set up camp one last time (please note tonight you have the option of upgrading to accommodation if you wish)
Overnight: Camping at Wugularr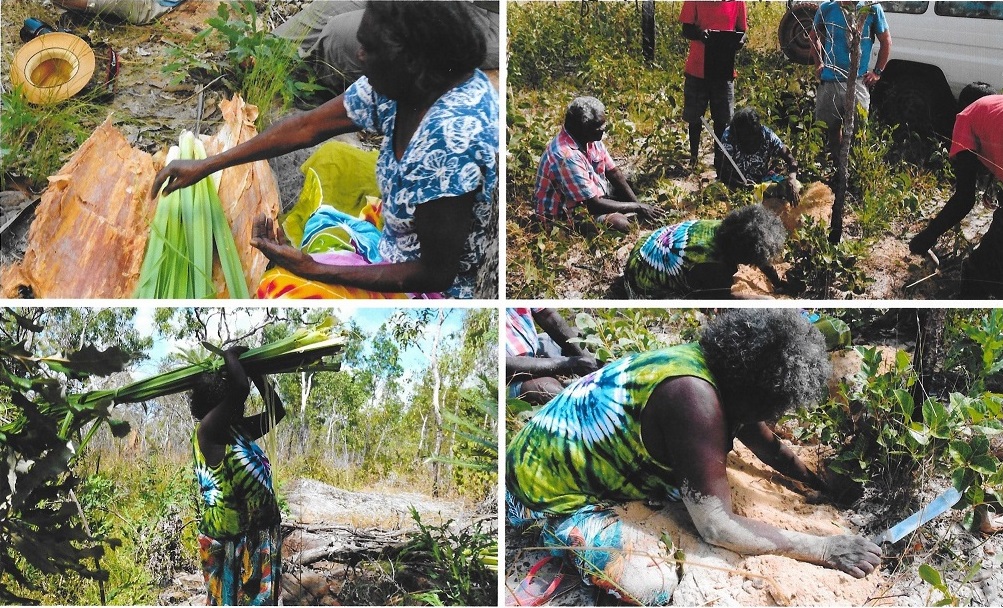 ---
Tuesday 13 June
After a cooked breakfast we'll pack up camp and begin to make our way back to Darwin, touring en route.
Once in Katherine we'll travel into the Nitmiluk National Park which is home to Katherine Gorge. Here we will embark on a 2hr gorge cruise. Travelling by boat through this picturesque wilderness area enables you to experience the gorge at its best, enjoy commentary from your knowledgeable guides
Next we'll stop for a picnic lunch and a dip in the Katherine Hot Springs
Continue back to Darwin via the Stuart Highway
Upon arriving into Darwin at 6pm you'll be dropped back at your chosen accommodation, completing your Barunga Festival Tour 🙂
---
For more information or to book this special tour please email or call Venture North on (08) 89275500.