Posted on 03 March, 2017 in Kakadu, Tours, Birdwatching, Photography, Hiking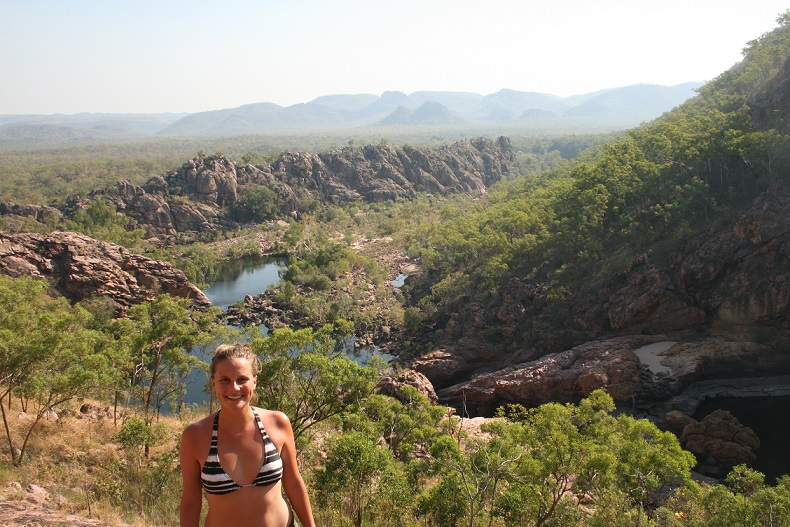 Koolpin Gorge is located in the southern part of Kakadu National Park. It isn't just another tourist spot to tick off the list. It really is a hidden gem that many tourists miss as it's not as easy to access and a permit is required. Koolpin's a beautiful gorge with a creek running through it and surrounded by the pristine wilderness. Koopin is actually it's western name, its Aboriginal name is Jarrangbarni and it goes by both names today.
You need a four-wheel drive to get into Jarrangbarnmi and you'll need a permit too (not just a Kakadu Park Pass). You can find out information about obtaining a permit here. There are only a limited number of people (40 maximum) allowed in at the same time, in order to preserve the natural wonders of the area. The region contains several sacred sites and is very important to the local Jawoyn Aboriginal people.
For those who want to book a tour into Koolpin then permits, camping gear, meals etc. are all taken care of. As the area is a special permit area, only a few select operators are permitted to access so there is never a crowd.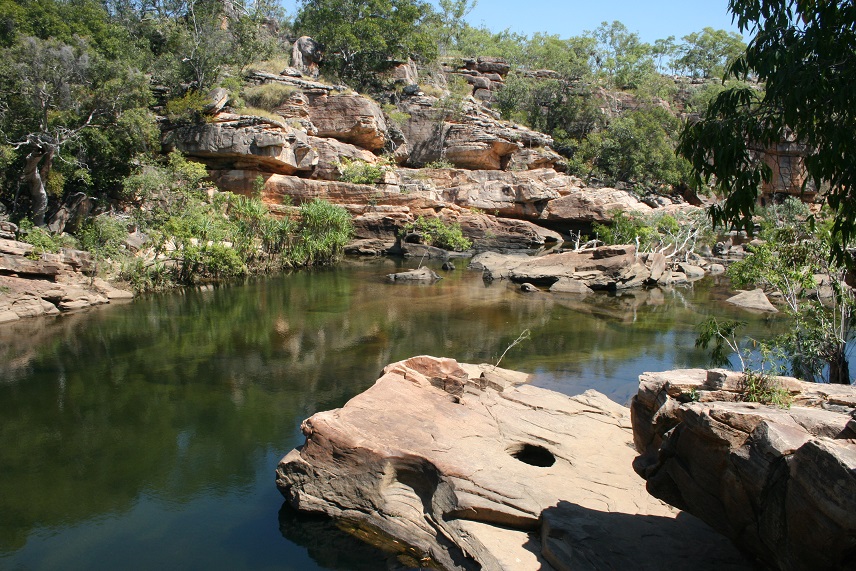 You can easily spend a whole day or two exploring Koolpin Gorge so it's recommended that you spend at least 2 nights here. This gorge follows the Koolpin Creek for many kilometres and offers great hiking, photography and swimming opportunities. The surrounding country is also noted for its high incidence of rare and endemic plant and animal species. The area supports rich and diverse fauna including several small mammals, birds and reptiles of conservational significance (inc. the Kakadu Dunnart, Calaby's Mouse, Hooded Parrots and Chestnut-quilled Rock Pigeons).
There's just the one campground with basic bathroom facilities (i.e. a drop toilet) so you'll need to bring everything in with you. We'd also recommend you have a fairly good level of fitness if you really want to get out and explore. There are no board walks or guardrails and you'll need to clamber over rocks to get right up into the gorge itself. For those really fit then there are extended hikes to rock art sites deeper into the gorge but you'll definitely need a guide to find them.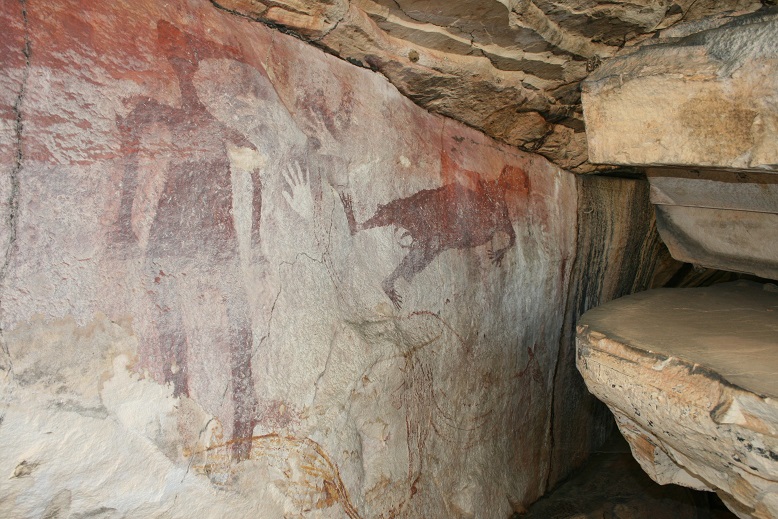 After a big day exploring this magnificent gorge it's then time to retreat around the campfire for a yarn, a cool drink and a tasty meal. Then finally ending the day by rolling into a swag and looking up at the millions of stars, bliss!
If you'd like additional information about Koolpin Gorge or would like to join a Kakadu tour into this special place then please email or call Venture North on (08) 89275500.