Green Turtle Hatchlings on the Cobourg Peninsula
Posted on 18 August, 2016 in Cobourg, Wildlife
An Arnhem Land tour with an unexpected surprise!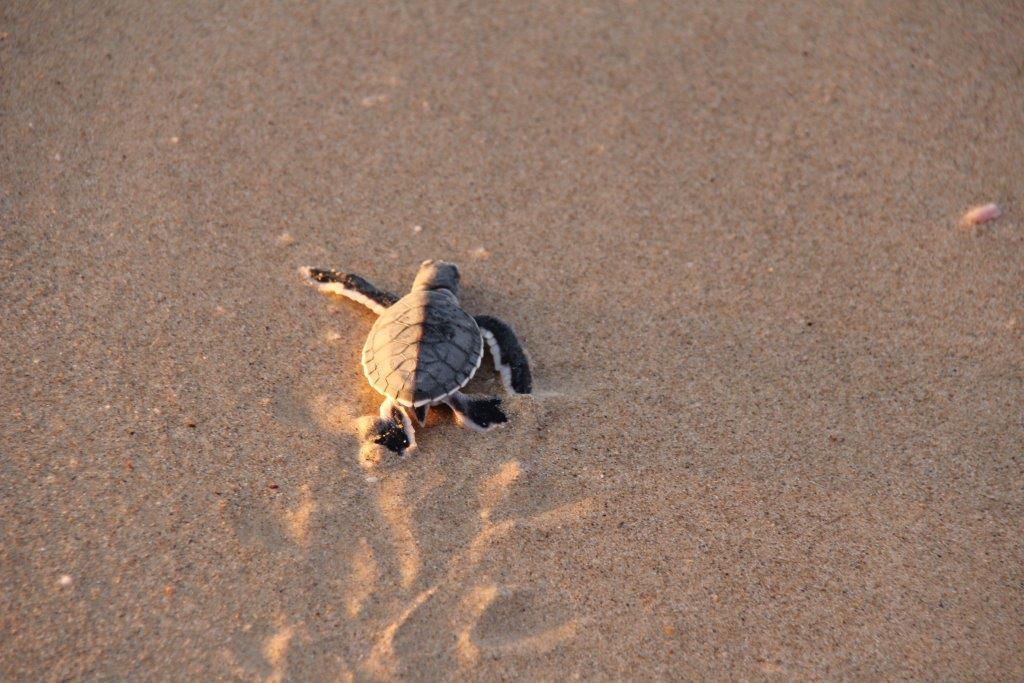 ---
Recently on a 5 Day Kakadu, Arnhem Land and Cobourg Peninsula Tour we stumbled across a very welcome surprise… It was day 4 of the tour and Luke was guiding a group of 6 guests around the 'Coast Road' on the northern beaches of the Cobourg Peninsula. It was here they bumped into the head ranger's wife Emma who had just rescued 34 (very cute) Green Turtle hatchlings!
Emma had been on her regular early morning beach walk when she observed turtle tracks coming from the sand dunes to the water's edge. Emma followed the tracks to the top of the dune in search of a nest where she found the errant hatchlings well inland caught in the undergrowth and heading in the opposite direction to the water. With some assistance the disoriented hatchlings were collected and nurtured back at the Ranger Station until it was safe to dispatch them into the open sea later that day as darkness approached.
[embedded content]
At around 6pm that day all Venture North guests and staff as well as campers from the Smith Point Campground were invited to come down and watch the turtles being released, what a unique experience! There must have been around 40 spectators on this very remote beach on the most northern tip of the NT's mainland. We all had a chance to gently set free the young ones and watched in awe as they waddled, like a little wound up toy, into the sea. You couldn't wipe the smiles from everyone's faces as the little critters crawled their way across the sand and into blue ocean.
Earlier that day the Rangers examined the nest, counting the unfertilised eggs (or at least the ones which did not hatch) and also recording the number that did hatch. It appeared that 68 were successful in reaching the water in the wee hours of the morning, the safest time – 34 had gone the wrong way and 41 did not hatch.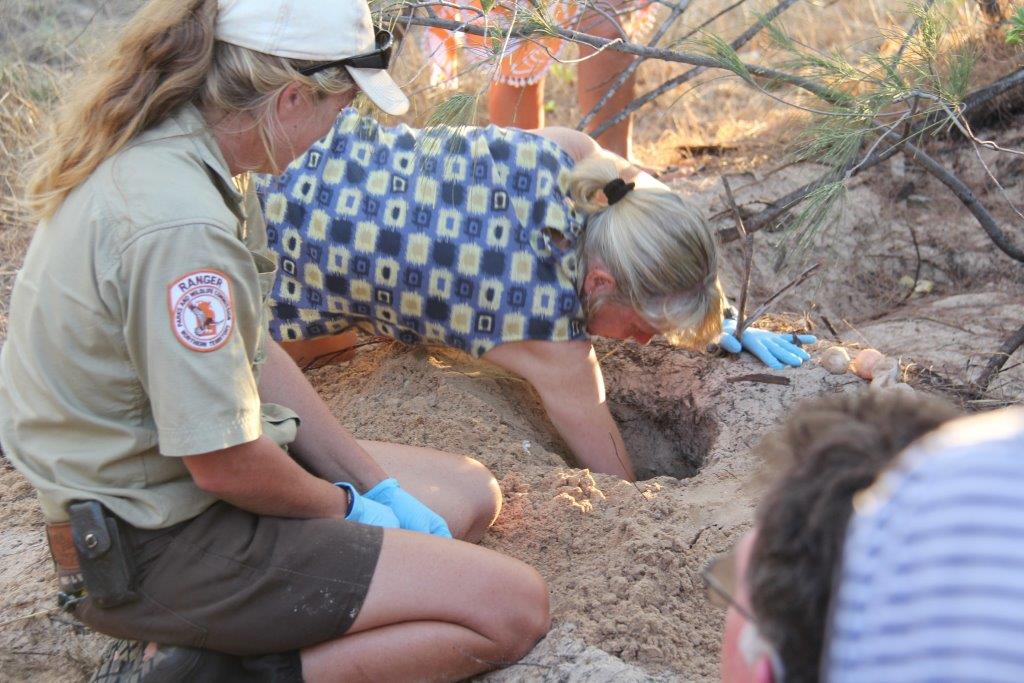 Green Turtles (Chelonia mydas) can lay up to 200 eggs but their survival rate is extremely low, with only around 1% reaching maturity. While they are immature Green Turtles are primarily carnivorous; eating worms, aquatic insects, small crustaceans as well as some grasses and algae. Then after reaching maturity they become herbivores feeding mainly on sea grasses and algae.
Just another magical day on the Cobourg Peninsula!