A great company to tour with for a solo traveller
Posted on 12 July, 2016 in Arnhem Land, Cobourg, Kakadu, Seniors
The following report was written by Maggie who travelled with us in June 2016.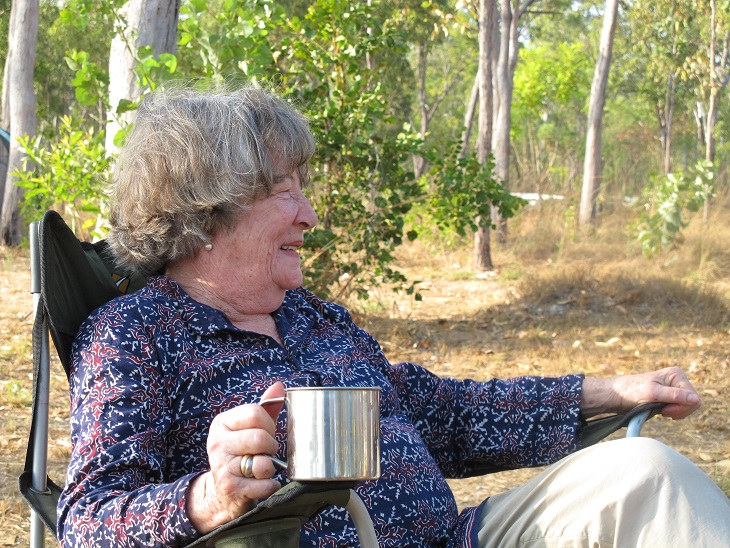 It was with some trepidation that I commenced researching the possibility of undertaking a holiday on my own. My family and friends had been encouraging me to take some respite from my current situation. My husband has been in nursing care for a number of years and my daily visits coupled with the emotional drain were exhausting me.
I have fond memories, when our children were young teenagers, of our expedition to Darwin and Kakadu but never had the opportunity to explore Arnhem Land. Due to my fascination of indigenous culture I decided, with the help of my computer savvy daughter, to search for tours of this area. Considering I am a "senior" in good health and reasonable fitness I wanted a holiday that was active, mentally stimulating and a small personal tour. The award winning company Venture North appeared to accommodate my needs and I was lucky that one spot was available at a time which suited me.
I must say once I booked the trip I started to panic and questioned whether I had done the right thing – did I have enough confidence to travel on my own? Could I leave my husband for a week? With reassurance from my family, I took the plunge which I have not regretted!
After an enjoyable flight from Broome, with the odd tipple on the plane, I arrived in Darwin and headed straight to the hotel. A wave of nostalgia engulfed me as I lay in bed that night but fortunately I was too tired to allow it to over-take my sleep as deep down I was excited about the adventure I was about to undertake.
Whilst waiting in the hotel lobby early the next morning my anxiety returned only to be alleviated by a bright cheery (bearded) young face belonging to Venture North's tour guide Luke.
Luke immediately put me at ease as he enthusiastically introduced me to the other five fellow travellers – two couples and another solo traveller.
That evening, after a wonderful exploratory day, I could have burst from happiness! Everyone was so welcoming, like minded and lots of fun. Luke was attentive to everyone's needs and my anxiety had long subsided and it was only the first day of my 5 day adventure. I thought of everyone back home but knew I needed to recharge my batteries to cope with my day to day situation; it justified my contentedness.
By the end of the tour we were all exchanging contact details and vowed to catch up again in 12 months with the aim of booking another Venture North tour to the Kimberley.
From my experience, my advice for single/solo travellers is:
Consider what your interests are as you will then travel with like-minded travellers
Select the number of travellers you would prefer to travel with; small group touring is more personable
Work out your budget and select the best that suits your needs
Make sure you read the itinerary so you are totally aware of what the tour includes
Leave your anxiety at home and go for it!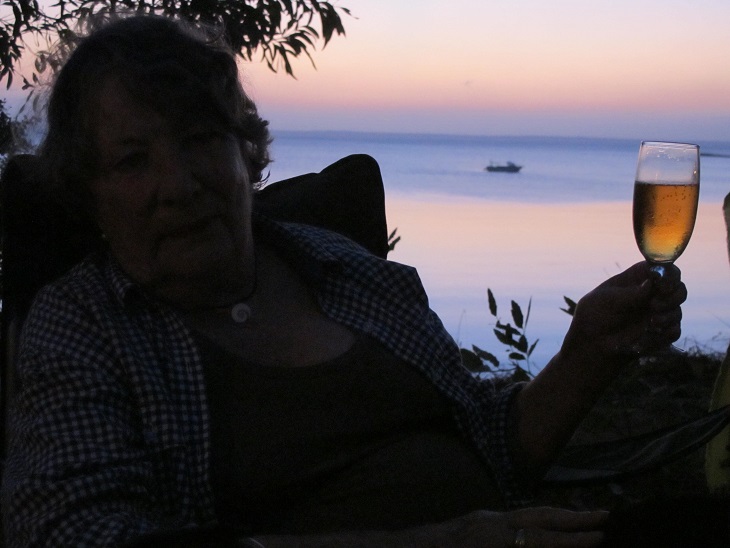 Words by Maggie Graham from Sydney.