Posted on 26 May, 2016 in Kakadu, Arnhem Land
Jabiru is the small town in the heart of Kakadu, it's about a 2.5-3hr drive from Darwin. Jabiru comprises of a few accommodation providers (inc. a hotel in the shape of a crocodile!), a couple of shops, a supermarket, service station, bakery and of course a pub! About 5km out of town is the location of Kakadu's visitor information centre 'Bowali', here you can find out all about the various Kakadu tours on offer and learn more about this magnificent Park.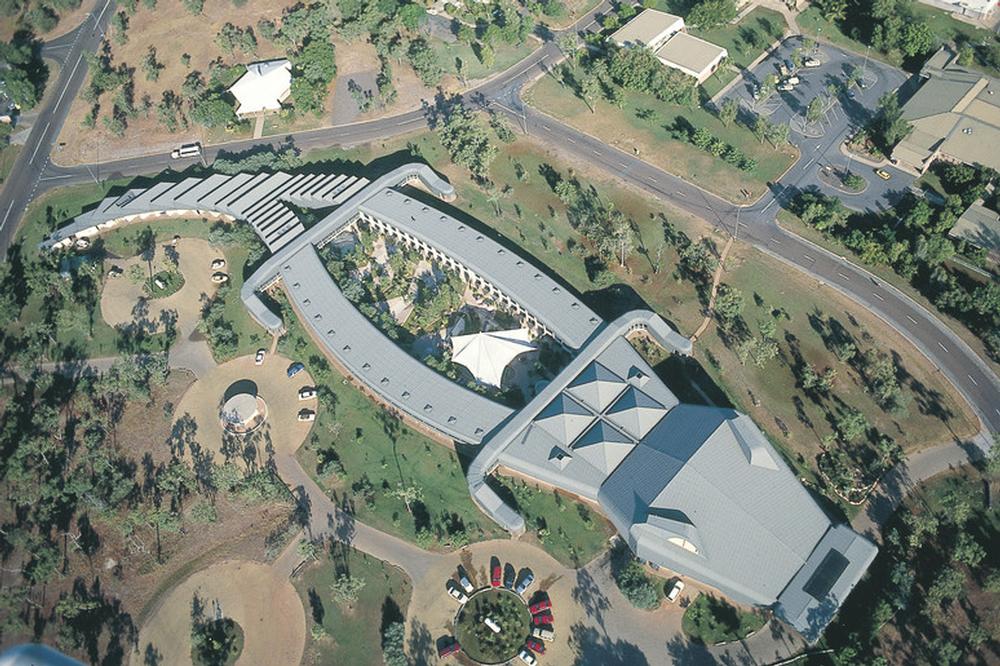 Many people choose to stay in Jabiru and venture out into Kakadu each day either by themselves or on an organised tour. People who don't have their own 4WD might find that a tour is a must in order to see some of those hard to access places like Twin or Jim Jim Falls. For these people there are a range of Kakadu tours departing from Jabiru available. Others with the right equipment and vehicles may choose to tour the whole of the Kakadu by themselves. For these people an Arnhem Land tour from Jabiru might be more up their alley.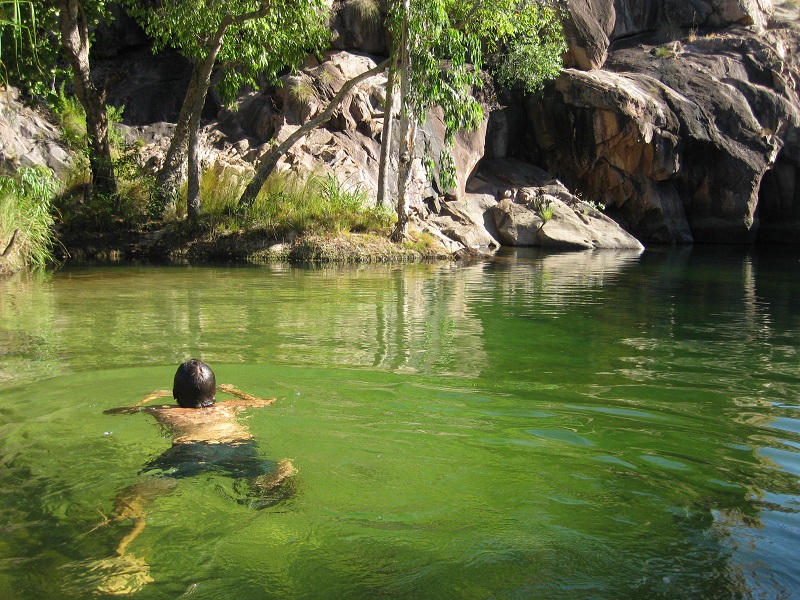 ---
At Venture North we offer primarily two different options:
Kakadu tours from Jabiru (or Cooinda)
Arnhem Land tours from Jabiru
All of our Kakadu tours departing from within the Kakadu we pick up guests from either Jabiru or Cooinda (a 40 minute drive south of Jabiru). All of these tours are tailor-made upon request and on a private basis (i.e. we don't offer any small group Kakadu tours departing Jabiru *FYI – we do from Darwin though). As all of these tours are on a private basis it allows people see see exactly what they want to see and spend as much time as they like at each site. For more information about the places in Kakadu we can visit click here.
---
If you've decided to tackle Kakadu yourself and want to head into Arnhem Land then we can offer you two options:
A private Arnhem Land tour
A small group Arnhem Land tour
Alike our Kakadu touring options from Jabiru we can also offer private tailor-made tours into Arnhem Land. We can offer both day tours to Injalak Hill and Art Centre in Gunbalanya or multi-day tours staying in Arnhem Land each night. You can find out more about Arnhem Land here.

On our small group Arnhem Land tours we offer just the one option; the 4 Day Arnhem Land and Cobourg Peninsula Tour. This tour departs from Jabiru at 7.30am each Tuesday and Friday during the dry-season (May through October). This is the only multi-day Arnhem Land tour departing from Jabiru and is a great option for people wanting to spend more than just a day in Arnhem Land.
For more information, advice or to book a tour departing Jabiru please call our office on (08) 8927 5500.