Posted on 03 May, 2016 in Luxury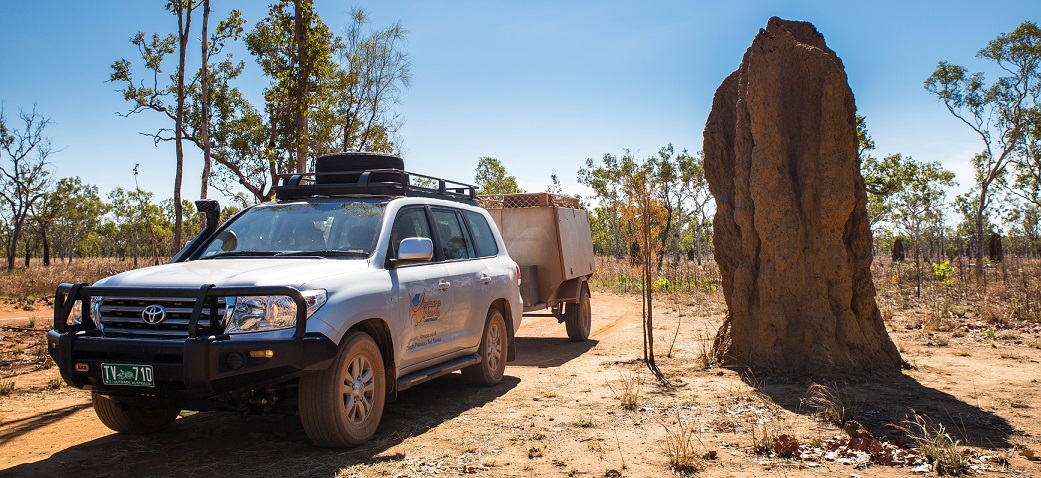 ---
All our vehicles are late-model 4WD Toyota Landcruisers (200 series). We are the only NT tour operator to use the more luxurious Altitude, VX & Sahara models which include leather interior, front, middle and rear air-conditioning and superior suspension. We pride ourselves in having arguably the best tour vehicles available with exceptional off-road capabilities and advanced safety features.
Each tour vehicle is licensed to carry seven passengers although we restrict them to six adults for comfort reasons. The seating configuration is one person in the front, three in the middle seats and two in the rear. Sometimes on long drives the very back seats can feel a little squashy so we make regular stops and rotate seats to make the travel as comfortable for everyone as possible. FYI – unlike earlier model Landcruisers the new upgraded 200 series have extra room in the very back as the middle seats slide forward.
---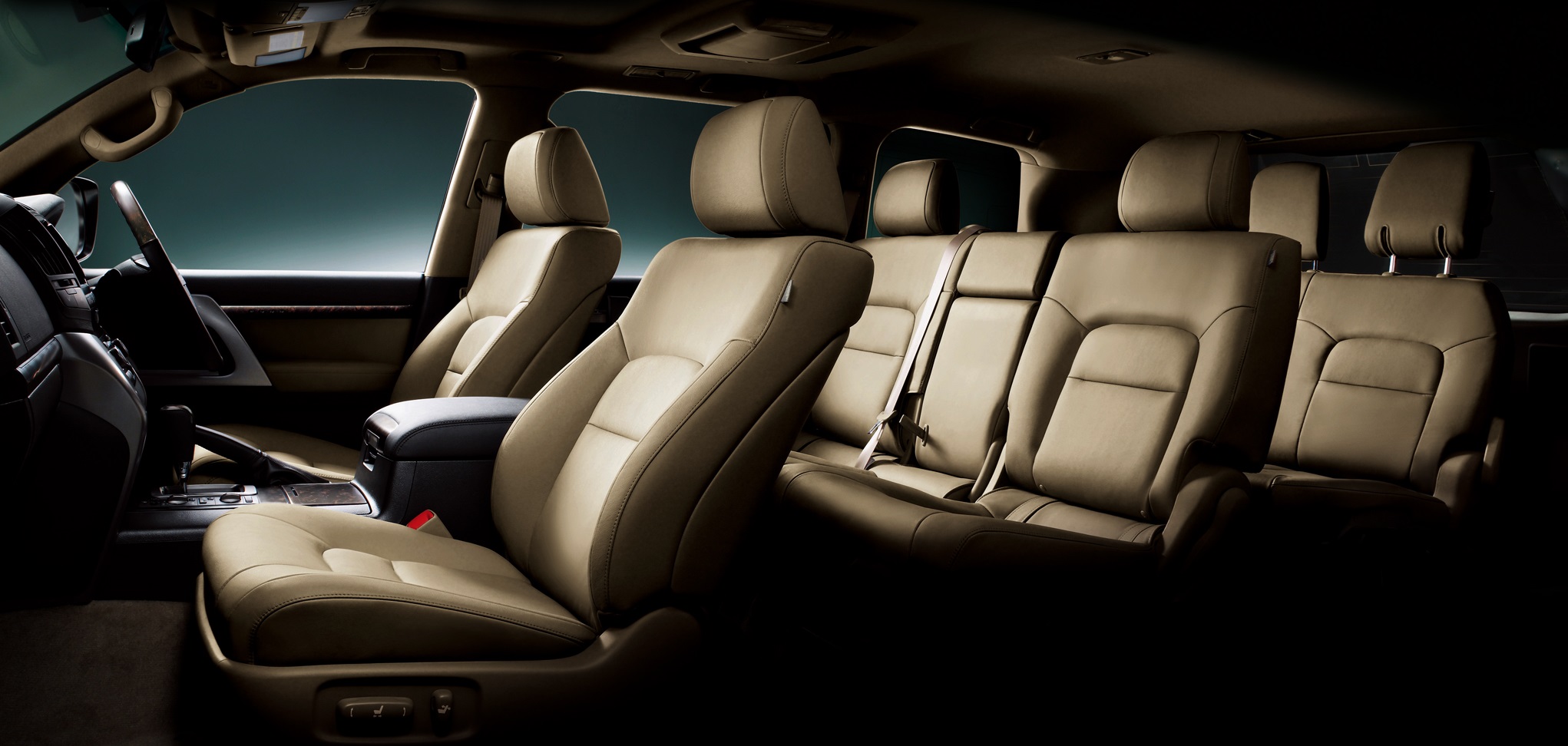 ---
As we often travel on dirt roads we have specifically chosen these vehicles for their off-road capabilities
and safety features. Each vehicle is fitted with 10 airbags including both regular and curtain airbags. Although Venture North has never been involved in an accident it's reassuring to know our guests will be a safe as possible should something unforeseen occur.
If you'd like some more information on our tour vehicles please call Venture North on (08) 8927 5500.