This summer our successful polio campaign came to a close in northwest Syria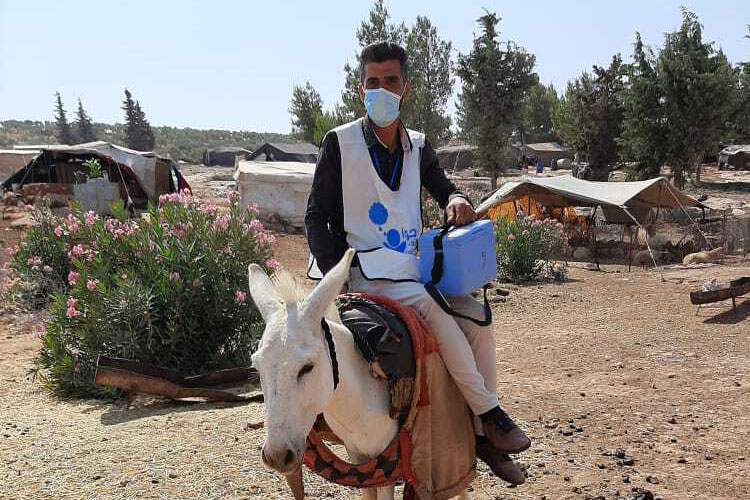 7 September 2021 – This summer, WHO successfully concluded its Polio Vaccination Campaign in northwest Syria, vaccinating over 900,000 children across the war-torn region.
The campaign, led by Dr Loutfy of WHO and Dr Yasser of the Syrian Immunization Group (SIG), initially achieved its monumental target of vaccinating 815,242 children under 5 years of age against Polio. As every child deserves the right to proper health care, in order to reach some of the more far-flung areas of the conflict zone, the Polio Vaccination teams sometimes relied on hooves as a means of transportation. Thanks to many a brave donkey, the SIG managed to enter the more isolated communities and vaccinate an additional 87,466 children with the UNICEF-supplied vaccinations. Due to this commitment and dedication, the overall campaign arrived at a staggering 106% of the target vaccinations.